Automotive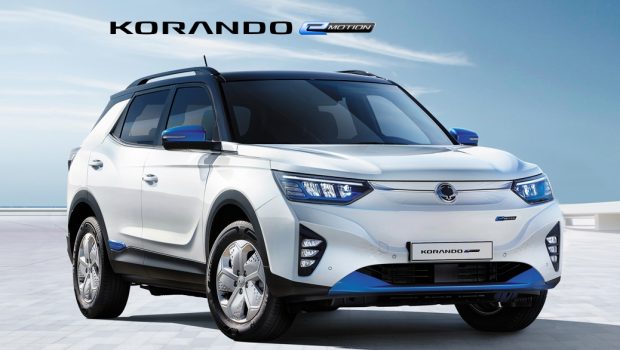 Published on December 30th, 2021 | by Subhash Nair
0
BYD Battery Tech Wil Go Into Future Toyota And Ssangyong Vehicles
China's BYD isn't just working with Tesla. The biggest names in the industry are getting their help.
As we move towards an electric vehicle future, many traditional car brands are finding it difficult and expensive to come up with competitive battery solutions on their own. Some are buying up or investing in startups, while others have stopped the development of ICE technologies in order to focus R&D spending on electric vehicles. It's in this environment where China's BYD is finding itself increasingly important.
Back in August, Tesla said that it would start using BYD's Blade Battery technology in some of the cars it made in China. More recently, the bankrupted and now reformed Ssangyong announced a partnership with BYD as its supplier.
BYD's FinDreams was set up specifically for these sorts of ventures. It's essentially the company's OEM battery-making subsidiary, allowing other companies to reach out for solutions without getting in the way of BYD's own serious ambitions as an EV player. While SUVs like the BYD Tang are more likely to catch public's attention, it's worth noting that the company's primary business concerns battery production, being one of the largest in the business.
Even Toyota is getting BYD Battery Tech
What's more, it seems that even Toyota has turned to BYD in an effort to make a small electric sedan for the Chinese market come 2022. This is apparently owed to the fact that BYD has more size-efficient LiFePo blade batteries. That being said, Toyota is also independently pursuing its own solid state battery technology.
"We appreciate that BYD and Toyota can become 'teammates', able to put aside our rivalry and collaborate. We hope to further advance and expand both BYD and Toyota from the efforts of the joint venture with BYD," said Toyota executive Shigeki Terashi.
What does this mean for the industry? Well, it just shows how much the industry is changing thanks to electrification. The older OEMs will still have their place in the industry, but there will be many relatively new ones that can leapfrog their competition as the technology shifts away and new opportunities arise.