Motorcycles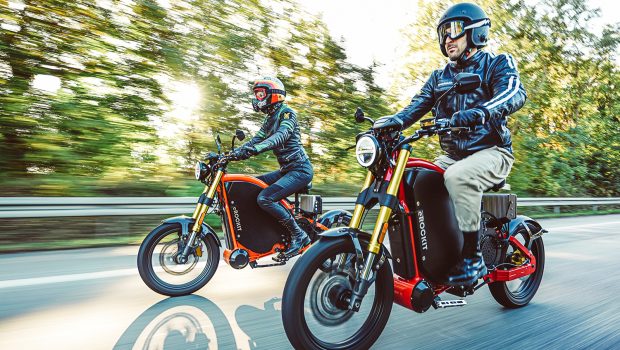 Published on December 22nd, 2021 | by Amirul Mukminin
0
The eRockit Is An Electric Motorcycle With Bicycle Pedals
This thing is undoubtedly unique but who would drop that kind of money for it?
eRockit AG is a German e-mobility company that makes electric motorcycles. Well, calling them 'motorcycles' might be stretching it a bit because unlike any other electric motorcycles or scooters we've seen so far, the eRockit (this is the actual name of the product) is equipped with bicycle pedals.
Like any other electric vehicles, the eRockit runs completely emission-free but the rider would have to use a little bit of muscle power to get it moving. According to the company, the rider will experience "breathtaking acceleration while pedalling with relatively little effort."
There's no mention on the 0 to 100 km/h sprint time but the company claims that the eRockit is capable of reaching a top speed of 90 km/h, which is decent for something that is supposed to solve global urban mobility problems.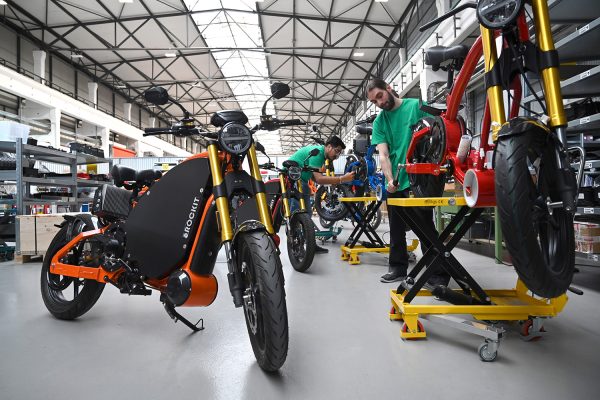 While it needs a kick in the pedal to start rolling, much of the eRockit's vigour is actually provided by an air-cooled, brushless permanent magnet synchronous motor a peak output of up to 16 kW (22 hp). The unique drivetrain is clutch-free, so it has very low maintenance requirements and supposedly a long lifespan.
In terms of range, a 6.6 kWh battery delivers 120 km on a single charge. Speaking of charging, the manufacturer says the battery pack can be charged via a normal plug socket but makes no mention of how long it will take to charge from empty to full.
The eRockit may look like a bare-bones electric motorcycle built to encourage EV ownership among urban dwellers but it is not exactly affordable. In Europe, where it is licensed as a light motorcycle (vehicle class L3e), which requires a driving licence of class A, A1 or A2, it is priced at a whopping 11,850 Euros (RM56,275).
Quite steep for a pedal-powered motorcycle, don't you think? Unless you really, really want a taste of what's having an EV like, there are many other similarly-priced options out there that we guarantee can put a smile on your face every time your fire up the engine.