Automotive
Published on December 23rd, 2021 | by Subhash Nair
0
Maserati MC20 Convertible In Camoflague Teased
More than one year ago, the Maserati MC20 was revealed. Now, the company has teased the convertible version… but with its roof up and in full camouflage.
Maserati has been finding its footing under Stellantis management and one of the key products to the next phase of the brand's development is its MC20. The MC20 Coupé was first shown last year in September along with the all-new 3.0L twin turbo V6 petrol motor called the Nettuno engine. However, that coupé sportscar hasn't yet been launched and the electric alternative powertrain it was supposed to come with is still a complete mystery.
To keep Maserati fans and Stellantis (STLA) investors happy, the company has teased the prototype of the convertible version of the MC20. Going by the file name from the official photos, it's likely this model will be called the MC20 Cabrio, but we'll have to wait and see.
Unfortunately, these official teaser images show the upcoming MC20 Cabrio completely camouflaged and with the roof deployed. We suppose Maserati didn't want to risk prematurely revealing the interior of the MC20, but they already showed most of that with the MC20 Coupé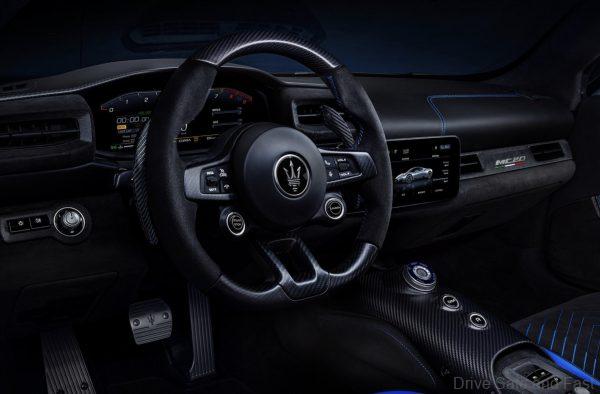 Maserati was also careful not to show the rear end of this convertible variant and we wonder why exactly that is. Here's a reminder of what the coupé's rear end looks like.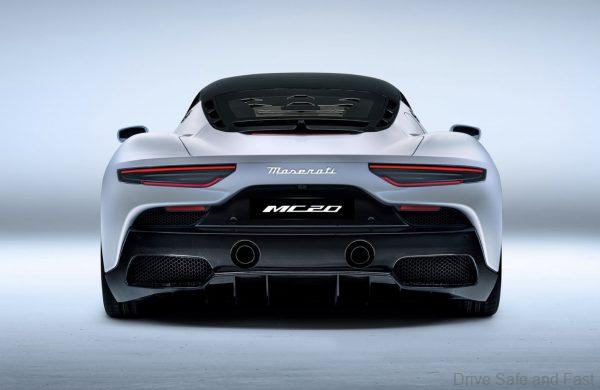 This side-by-side comparison of the MC20 Coupé and the teaser MC20 Convertible shows almost no differences to the front of the vehicle.
It would be really nice to see what other changes have been made to the MC20 to accommodate this new folding roof, but for now, these images are all we have to go by. If anything, it's at least proof that the company is indeed working on the car.
Here's the press release with more.
PRESS RELEASE
An early prototype of the new MC20 convertible has exited the gates of the historic Modena plant. This time, Maserati has selected a new look for its camouflage, featuring a play of clouds; after all, it is a convertible.
Like the MC20 coupé, the new model remains one of a kind, daring in every way and designed for perfection. The body is made of carbon fibre and composite materials in its entirety, an identical solution studied for all the configurations to come: coupé, convertible and, in the future, electric.