Motorsports
Published on December 13th, 2021 | by Subhash Nair
0
Max Verstappen Takes 2021 F1 Driver Championship Win
The 2021 Formula One Championship season comes to a close with Max Verstappen taking his Honda-powered Red Bull car past the finish line first.
This season of Formula 1 has been particularly controversial, but no one can deny that it has also been extremely entertaining. The tight battle between Red Bull Racing's Max Verstappen and Mercedes-AMG's Lewis Hamilton has driven much of the drama around the championship. Last night it all came to close with Max Verstappen taking the win after a controversial decision by race director Michael Masi.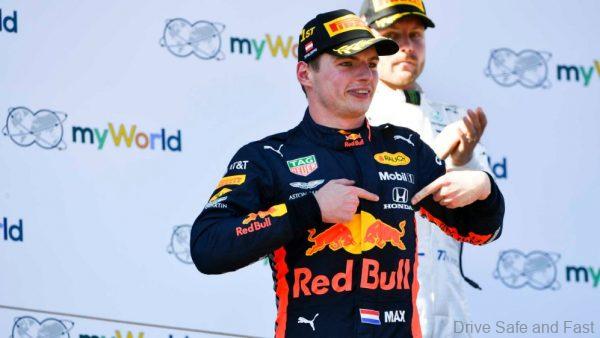 Race Report
Starting from pole, Max dropped to second behind Lewis Hamilton in the opening stint after a controversial ruling that he had not completed what appeared to be a fantastic overtaking move when Hamilton cut Turn 7 to remain ahead. In response, Red Bull went aggressive with its strategy and stopped on lap 13 for hard tyres.
Hamilton responded instantly and that left Sergio in the lead on soft tyres having yet to make a pits stop. Some sensational driving saw the Mexican brilliantly hold Hamilton at bay at low speed, allowing Max to close the gap and keep Hamilton in range.
Once overtaken, Sergio made his first stop on lap 22 for hard tyres, with Yuki doing the same a lap later to switch from mediums to hards. Pierre had started on the hard compound and ran long, rising to run in the top six as the race settled down for a spell.
The first interruption came on lap 35 when Antonio Giovinazzi stopped on track, leading to a Virtual Safety Car period. That allowed Max, Sergio and Pierre all to make a pit stop that cost less time, with the two Red Bulls fitting more hard tyres, and Pierre having to switch to mediums in order to have run both compounds.
When racing resumed, Max had a gap of 20 seconds to close down and was quickly reducing Hamilton's lead, but time appeared to be running out until Nicholas Latifi crashed with six laps remaining. That brought out a Safety Car, and once again the importance of Sergio's defending was clear as Mercedes couldn't make a pit stop but Max and Sergio could, as Yuki and Pierre also followed the Red Bulls in switching to soft tyres for a late restart.
Controversial Decision
The FIA initially announced that lapped cars would not be allowed to overtake the safety car before the race restarted. However, that decision was quickly reversed and this allowed Max Verstappen to be put back up against each other for a last-lap shootout for the title. This, was of course not taking lightly by Mercedes-AMG.
Toto Wolff was heard saying to race director Masi: "It was so not right. We need to go back to the lap before."
Masi's reply to Wolff was: "Toto, it's called a motor race, okay? We went car racing."
What ensued: A Guaranteed Verstappen Victory?
After discussions over the way it would be handled, the race restarted with one lap remaining and Max had just 16 corners to try and take the title. He overtook Hamilton into Turn 5 with a clever move, held on into the next chicane and then defended again at Turn 9 to repel the Mercedes and take an unbelievable victory on the final lap of the final race.
While Sergio unfortunately had to retire the car, he had more than played his part, and there were further reasons for celebration as Scuderia AlphaTauri secured a double top five finish with Yuki fourth ahead of Pierre. It was Yuki's best result at the end of his rookie season, and while it wasn't enough for the team to regain fifth in the constructors' championship it was still an excellent result to round off the season.
But all eyes were on the new world champion as an emotional Max celebrated his first drivers' championship, in what was the perfect ending to our time in F1, as he secured the sixth Honda-powered drivers' title and the first since Ayrton Senna in 1991.
Mercedes-AMG has filed two protests, but it looks as if the FIA is satisfied that Max Verstappen is indeed the rightful winner of the 2021 F1 Championship.
F1 Technical
Under Formula 1's current rules, article 48.12 states that the clerk of the course may allow lapped cars to overtake when he determines it is safe to do so.