Automotive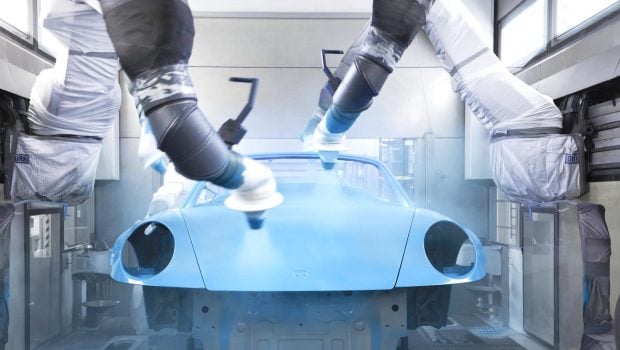 Published on December 6th, 2021 | by Subhash Nair
0
Historical Porsche Colours Return Under New Paint To Sample Programme
The Porsche brand serves as an entry-point into the performance car market to many customers, but for many more, it's also the ultimate performance brand with an undeniable pedigree and a range or customisations available under Porsche Exclusive Manufaktur. To this end, the company has just rebranded and expanded their Custom Colour division. Henceforth, the division responsible for individualised colour options is called Paint to Sample.
Paint to Sample offers hundreds of pre-defined colours as well as the option of completely individualised colours. The rebranding is more than just a marketing exercise. Porsche says the demand for custom-painted Porsche vehicles has risen over the years. In order to cope, they've installed a new colour-mixing bench at the main Zuffenhausen plant. Each batch of paint is divided into two paint potfs for bodywork and add-on parts. Batch comparison plates serve as colour reference samples during the vehicles' final inspection phase.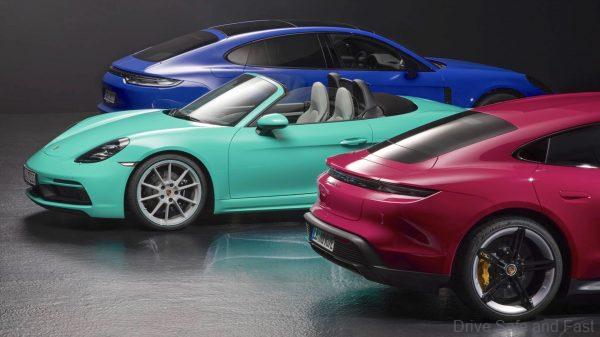 As for the range of colours, Paint to Sample will be adding three iconic colours from the 1990s to the list of predefined custom colours. This includes Maritime Blue, Rubystar and Mint Green.
These were all on offer during the 964-era Porsche 911 – now they're available on all current Porsche models… for a price. Getting a Porsche model customised under Paint to Sample adds about three months to the delivery lead time compared to standard colours though, and pricing depends on the model and colour.
911 and 718 models – more than 100 additional paint colours
Panamera, Macan, Cayenne – more than 50 additional options
Taycan – more than 65 additional colour options
Most Porsche 911 and 718 models will cost 8,806 euros to custom paint under Paint to Sample. GT, Turbo, and Turbo S models cost about 9,877 euros.
The online configurator will integrate Paint to Sample colour options from early 2022 with filters by colour family.
Paint To Sample Plus
For individual colour requests, Porsche Exclusive Manufactur are offering Paint to Sample Plus for the Porsche 911, Porsche 718 and Porsche Taycan. Just hand them a sample of the colour you'd like and from there Porsche's expert colourists will create the formulation.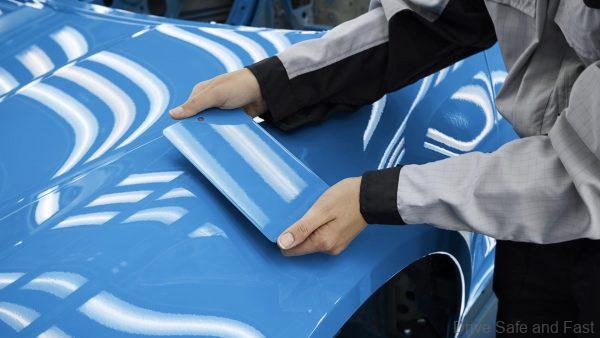 The shade is developed to that it corresponds to the sample under different lighting conditions. Next, a feasibility study is done to ensure it will work on a production model. They'll even apply it to a test body before actual production. If the Paint to Sample Plus colour doesn't work out, Porsche will bear the cost of the feasibility test.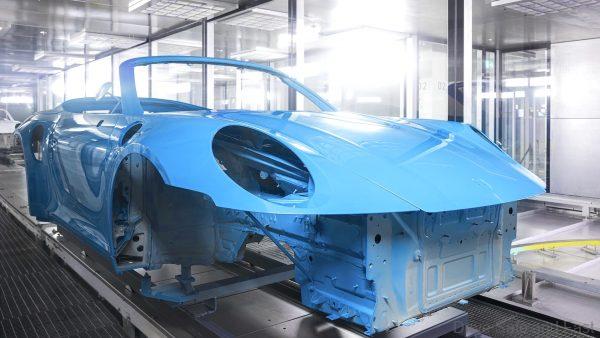 For Paint to Sample Plus, pricing is around 17,612-19754 euros for most 718 and 911 derivatives.