Automotive
Published on December 11th, 2021 | by Subhash Nair
0
Toyota bZ4X Safety Aspects Explained
Here's how the bZ4X will be engineered to be a safe electric vehicle
Most of us are aware that many electric vehicles are top performers when it comes to safety. This is thanks in part to their low centre of gravity, which makes rollovers less likely, but other changes to the fundamental layout of electric vehicles also contribute to this. The Tesla Model 3 is said to be the safest car on sale today in the US while the BMW iX has also garnered nothing but praise in its recent Euro NCAP safety test. Now it's time to look at Toyota's first ever electric vehicle's safety aspects. The Toyota bZ4X was co-developed with Subaru, who take safety extrely seriously.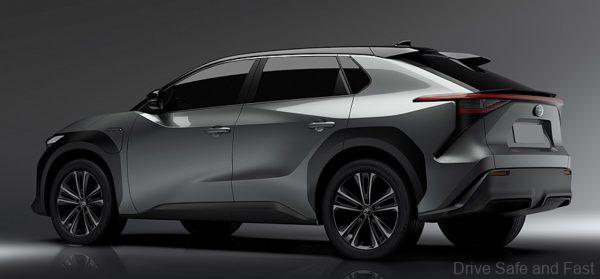 What's more the Toyota bZ4X was developed to realise "zero fatalities and injuries in traffic accidents". In order to do this, the bZ4X adopts the latest evolved Toyota Safety Sense suite.
By expanding the detection range of the millimeter wave radar and monocular camera, Toyota has enhanced the performance of each function and added new functions to assist on ordinary roads. The aim is to prevent accidents, further reduce traffic fatalities and injuries, and ease the burden on drivers. It also adopts Toyota Advanced Park with remote functionality.
Besides that, the Toyota bZ4X was developed with:
An omni-directional crash-response structure to protect passengers, batteries, and the other vehicle
a battery unit compartment fitted with a cross framework firmly connecting left and right front-side members to boost collision energy absorption
two cross-members located in front of the vehicle to reduce harm to the other vehicle
a strong framework created at the cabin front to achieve full under-floor mounting of the battery pack
a structure that distributes input load over multiple routes in a collision to stabilize and protect the cabin and battery pack in frontal or side collisions
In fact, battery safety was a key aspect in its development and here's what Toyota did in this regard: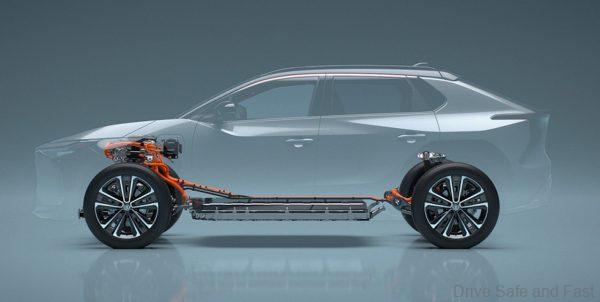 Strengthening measures to prevent and detect signs of battery failure, and introducing new technologies, have adopted a design and multiple monitoring system that ensures safety and security in case of emergency
Thorough production process that eliminates contamination, which is a cause of abnormal heating
Redundant monitoring of battery voltage, current, and temperature to detect signs and occurrence of abnormal heating to prevent overheating
Newly introduced the use of high-resistance coolant, which prevents fire from short circuits even if there is leakage of the battery's liquid coolant
Newly introduced the use of a high-capacity battery pack integrated with the body to ensure protection in the event of a collision