Automotive
Published on December 13th, 2021 | by Subhash Nair
0
Next Volvo XC90 Might Be Called Volvo Embla
The Volvo XC90 might be replaced by the Volvo Embla soon.
The XC90 was Volvo Cars' first all-new product following their acquisition by Geely. In their next chapter, this and their other products may be moving away from the traditional alphanumeric nomenclature that was first adopted in the mid-to-late 1990s with cars like the Volvo S40.
The latest rumour points to Volvo Cars switching to a new set of names for its cars that follows no set nomenclature, but will perhaps tap into the company's Swedish roots. The first car that will demonstrate this change will be the replacement to the current XC90 and it will most likely be called the Volvo Embla. This "3rd generation XC90" was previewed by the Volvo Concept Recharge, a futuristic looking electric vehicle that looks about the right size to be a replacement to that SUV.
Why The Shift Away From Alphanumerics?
In terms of nomenclature, our breakdown shows that the company has a rather neat and tidy structure for naming their vehicles and sticks to it without breaking any set rules.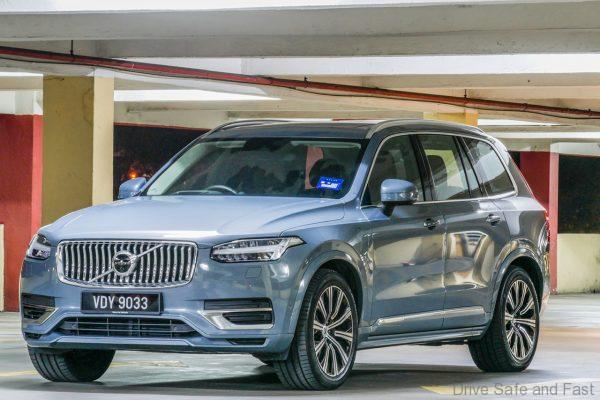 However, there's a chance that Volvo Cars is starting to realise that it's no longer premium car makers but also unknown or barely known startups that are using the alphanumeric system to name their vehicles and want to move away from that. There's some evidence that alphanumerical car names are harder to remember and some car companies are reconsidering their choices when it comes to product names.
The XC90 was the car that started Volvo Cars on this journey along with Geely Auto and now its replacement will usher the company's new era as a publicly traded company. I think they're using this opportunity to further solidify public perception of Volvo Cars' Swedishness by giving it culturally-signifciant names.
What or Who is Embla?
With XC90, the meaning of the name was rather straightforward as long as you understood the nomenclature's basic ground rules: 'XC' signifies a crossover or SUV and the numbers 10-90 represent the size and relative pricing of the vehicle. So the XC90 was meant to represent the largest SUV that Volvo Cars produced.
In Norse mythology, Ask and Embla were the first humans created by the Gods. Ask was male and Embla was female. While it will be tough to draw any conclusions without Volvo Cars confirming the name. However, there is a chance that the Embla will not be the only large SUV on offer from Volvo Car.
Shifting away from the alphanumeric nomenclature allows Volvo Cars to expand beyond the XC90 into larger SUV territory. Given that rivals like BMW are already encroaching upon this big SUV territory with the X7, it might be time for Volvo Cars to push the boundaries of what they can offer.