Automotive
Published on January 14th, 2022 | by Subhash Nair
0
CATL Is Working On A New Sodium-Ion Battery
Major battery manufacturer Contemporary Amperex Technology Co. Limited (CATL) has patented a new sodium-ion battery.
In the world of battery technology, things are extremely exciting. Most players have settled on lithium-ion battery technology for electric vehicles, but you have many options like lithium iron phosphate, graphene and solid-state battery technology in the works. Another branch of battery technology is being pioneered by China's CATL, a major OEM player in the EV market. In the middle of last year, they announced the development of a sodium-ion battery with single-cell energy density at 160Wh/kg and an impressive 0-80% fast charging times of under 15 minutes.
This month, carnewschina.com reports that the company has applied for a patent for an anode-free metal battery technology for the next generation of their sodium-ion battery. This new patent will allow batteries to store even more energy, beyond 200Wh/kg and make it even more competitive with lithium-ion battery technology.
To make this possible, CATL has designed a new carbon material with a porous structure that allows for extensive sodium ion storage.
The move towards sodium is motivated by the plentiful supply of sodium salt, which is also much cheaper than lithium. The cathode material used in sodium ion batteries are also cheaper than what's required in lithium-ion batteries. This brings the raw material price down by half.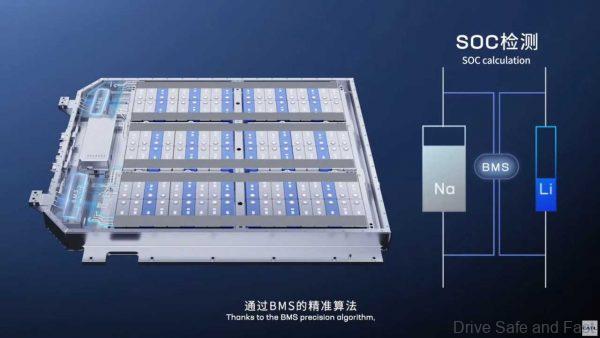 There are some electrochemical benefits to switching from lithium ions to sodium ions, but sodium batteries are predicted to be heavier than lithium-ion batteries. They're also less potent than lithium-ion battery cells. But CATL hopes that through extensive research and development, they'll figure out a way to harness the power of sodium in the next generation of batteries. This will also cut down the environmental cost of switching to electric vehicles. Right now, there's plenty of 'unseen' environmental damage and supply limitations linked to the production of such batteries.
Check this article out to learn about the reality of lithium-ion batteries if you're feeling optimistic about the industry's transition towards electromobility.