Automotive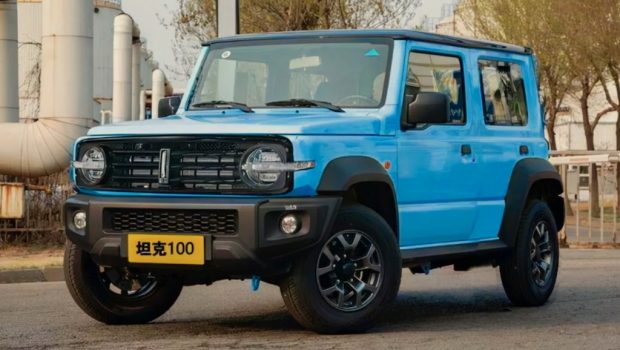 Published on January 16th, 2022 | by Subhash Nair
0
Great Wall's TANK 100 Might Give The Suzuki Jimny Some Competition
The TANK 100 has surfaced in China and it's ready to take on the Suzuki Jimny by the looks of it.
Great Wall knows iconic Japanese SUVs have been high in demand and their TANK sub-brand is here to offer competition. The latest leak from China shows the smallest entry from TANK so far, the TANK 100. This new miniature SUV looks like it will taking on the Suzuki Jimny directly. While the larger Tank 300 takes on the Jeep Wrangler and the gargantuan Tank 500 takes on the Lincoln Navigator, the 100 looks at the compact SUV market. The latest Suzuki Jimny, launched in 2018 in Japan is still generating loads of demand worldwide and there are thousands of backorders waiting to be filled. Clearly there's some space for a Chinese alternative.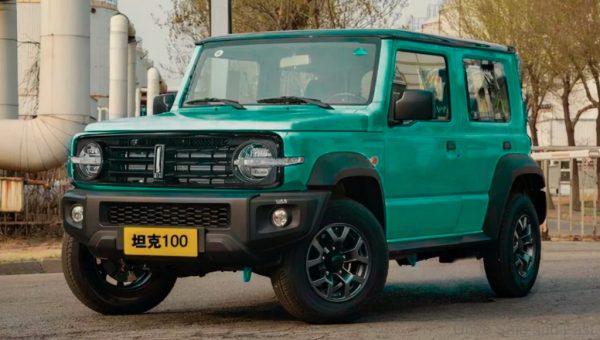 The 100 will probably share the same 2.0L turbocharged 4 cylinder found in the 300. This will be good for about 224 horsepower and 387Nm of torque – which is insanely high compared to the Jimny's 100hp, 130Nm 1.5L naturally-aspirate engine. Rumours point toward the 100 being offered with a manual gearbox, but we're sure an automatic transmission will be the primary gearbox choice for today's customer – particularly for those who aren't too particular about trying out a new brand and a new product.
Great Wall Motor has decades of experience building tough off-roaders for the Chinese military, so they're definitely equipped to give the TANK 100 a proper 4-wheel drive system with differential locks for serious off-roading.
About the TANK brand
The SUV category division is based on user needs, no longer limited to off-road or urban travelling. The independence of TANK brand is the breakthrough of the current consumer strategy, but also the opening of the reinvention of the off-road market, with a series of full-scenario products covering fashion, trends and luxury, to give consumers a new car experience.
Born in response to GWM's corporate strategy
The independence of TANK brand is a milestone in GWM's innovation strategy. TANK takes the users as the center and carries out the whole life cycle management of the users. Adhering to the strategic concept of "more than off-road, more than a car", it builds a new user ecological experience and becomes a solid force for the digital transformation and user ecological transformation of GWM.
GWM's multi-faceted advantages such as R&D and manufacturing capabilities, business model innovation, and user advocacy are capable of supporting TANK to build super competitive strength under the new positioning. The independence of TANK is the inevitable result of GWM's growth.