Automotive
Published on January 11th, 2022 | by Subhash Nair
0
Mercedes-Benz Sold 2 Million Cars In 2021 Despite Chip Shortage
Mercedes-Benz sold more than 2 million passenger cars globally last year.
In their first year as an independent company separate from the Mercedes-Benz Commercial Vehicles division, over 2 million Mercedes-Benz Passenger Vehicles were sold. The exact figure, 2,093,476 cars is actually a dip of 5% versus 2020's numbers. This decline was blamed on a lack of semiconductor availability which delayed the supply of vehicles despite surging demand. The effects of the semiconductor shortage were felt particularly in the fourth quarter when sales dropped by 24.7%.
2021 was the first year and first full year of sales for a number of all-electric passenger cars under the Mercedes-EQ sub-brand. Compared to 2020's sales numbers, an increase of 154.8% in battery electric vehicles to 48,936 units was reported. As for Plug-in Hybrid Electric Vehicles (PHEV), that number also increased by 69.3% to 227,458 units worldwide.
The launch of the all-new S-Class also took place last year and this caused a surge in S-Class sales of about 40% to 87,064. Not bad, considering the new W223 has yet to be launched in every market. Even in Malaysia, orders are being taken but no price has been confirmed. The G-Class had a surprisingly good year of sales, selling a new record of 41,174 vehicles in 2021.
The performance division, Mercedes-AMG, also saw an increase in sales of 16.7% to 145,979 units. The ultra-luxury sub-brand, Mercedes-Maybach also had stronger demand, selling 50.7% more cars, perhaps thanks to the introduction of a new S-Class and GLS, which both get Maybach variants.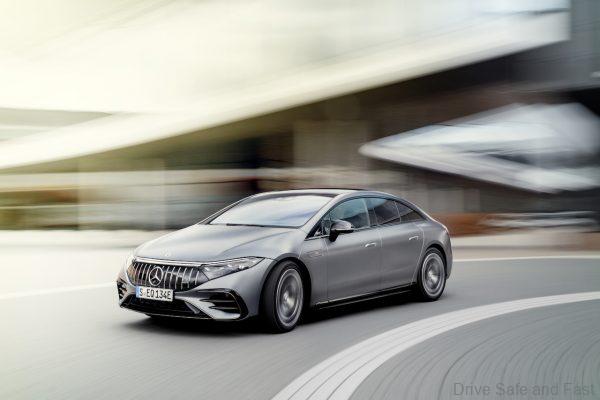 "In 2021, Maybach, AMG and G-Class vehicles posted new records. Order intake for the EQS is very encouraging. This strong global demand for all our brands gives Mercedes-Benz the tailwinds to accelerate into a new electric era," Britta Seegar, Member of the Board of Management, Daimler AG and Mercedes-Benz AG responsible for Marketing and Sales.
Despite those positives, the Asia Pacific region still saw a drop in sales of about 1.6%. This region accounts for more than half of all Mercedes-Benz sales. A 11.2% drop in sales in Europe was also felt. Only the USA saw a slight increase in sales at 0.4%.