Automotive
Published on January 10th, 2022 | by Subhash Nair
0
New Honda STEPWGN Ditches "Waku-Waku Gate"
The Honda STEPWGN gets an all-new model after many years of success in Japan.
An all-new Honda Step Wagon, or STEPWGN, has been launched in Japan. This 6th generation STEPWGN is a minivan in the vein of the N-BOX, but is sold not just in Japan, but was offered in Thailand at one point. It follows the 'tall-roof, versatile seating' tradition set by its predecessors but removes one of the vehicle's most exciting features – the rear "Waku-Waku Gate" which split open sideways when space was tight. The new STEPWGN features a conventional tailgate and a boxy aesthetic.
At least three variants will be on offer, the STEPWGN Air, STEPWGN Spada and the STEPWGN Spada Premium Line.
The design of the new STEPWGN features a raised belt line, cleaner lines and dark chrome plating around its exterior. It is overall taller, longer, and wider than before. The Air and Spada variants feature different exterior designs.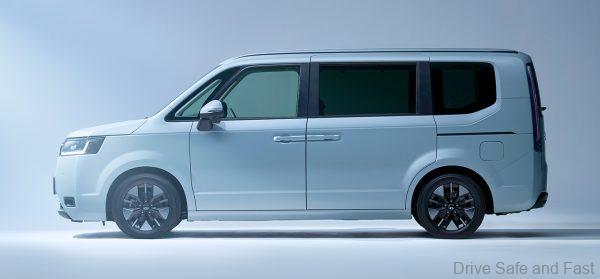 The Air is a dressed down version with a more understated front grille and a less elaborate front bumper. It also features a different rear diffuser and bumper too. The Strada variant adds on a rear spoiler, more chrome trim on the exterior.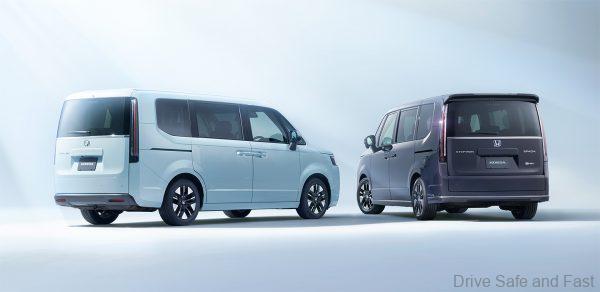 Inside, the STEP WGN has matured quite a bit. The design is angular and clean. Hybrid models will feature buttons for the gear selector while petrol models will feature a conventional gear shifter. A large floating-style infotainment unit sits in the centre above the air cond vents and the instrument cluster is digital as well.
Loads of storage spaces are found throughout the cabin as is expected in a minivan of this class. Honda also says they've made revisions to the suspension to stabilise the ride and this addresses those who are prone to motion sickness. The interior materials are now water-repellent for easy cleaning should anyone still get motion sickness.
The 2nd row of seats is engineered to slide not just front and back but left and right.
This can be used so that small children seated in the rear can be moved front and centre for adults in the front to easily reach them. The third row of seats features thicker cushioning, and Honda says it's a lot more comfortable to sit there now.