Cars
Published on February 21st, 2022 | by Subhash Nair
0
The Nissan Navara PRO-4X Is One Of The Best Attempts At Civilising The Pick-Up Truck
More brands should emulate the Nissan Navara PRO-4X when presenting a flagship pick-up.
We don't want to spend this review talking about the Navara PRO-4X's specifications. If you want to read a proper, detailed drive review of the vehicle, check out Daniel's article here. I want to talk about why it's the template for the future of pick-up trucks that are marketed towards passenger use.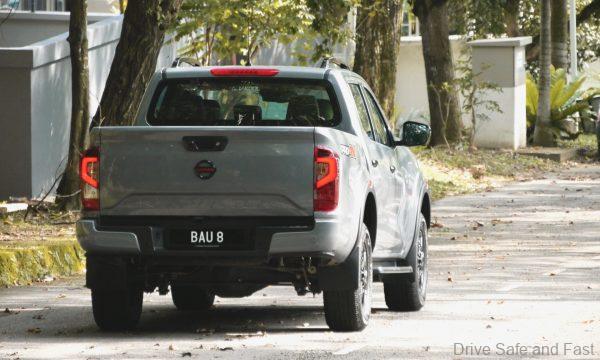 The Nissan Navara D23 is a pretty unique pick-up truck. It's the only one in the segment that uses multi-link rear suspension with coil springs in the rear instead of leaf springs. This suspension setup is uncommon for pick-up trucks because leaf springs tend to be able to support much higher loads and cost a lot less to produce. Given that pick-up trucks were originally meant to support small businesses, selling trucks that cost less to make and that had higher maximum load capacities was a priority. Today though, the pick-up truck is invariably marketed to the urban cowboy, with loads of technology, equipment and a bodykit on the flagship model.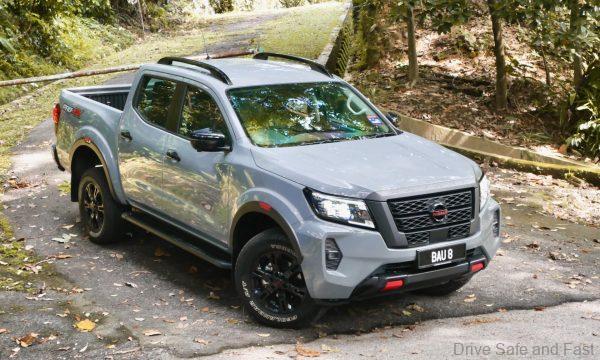 The market for pick-up trucks is all but certain to keep expanding as these vehicles offer a macho image, loads of torque, great fuel economy, more utility and fewer compromises, without costing as much as one might expect. However, the pick-up truck is not a perfect substitute to the family SUV.
There are loads of minor disadvantages to choosing a pick-up truck over a conventional SUV to move your family around in. Diesel engines are noisier and smell worse in operation than petrol engines. Pick-up trucks are tougher to get in and out of compared to SUVs due to their higher ground clearance. If you don't have a bed cover, luggage security is an issue. Tyres cost more. Oil changes cost more. Parking and navigating small roads is tougher. Interiors tend to lack genuine leather and use hard plastics for durability. These are all rather small compromises that can be overlooked or easily solved.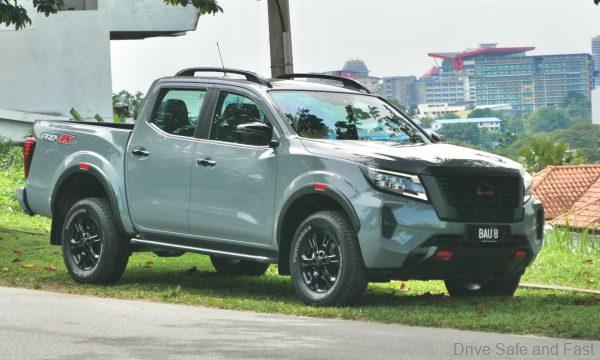 However, there is one fundamental problem with the pick-up truck that only the Navara has fully addressed – occupant comfort. You see, leaf springs are great for sustained high towing capacity, but they're almost always horrible over bumps and potholes. And as the pick-up truck gets pushed toward more non-commercial usage, only Nissan seems to have figured out an engineering solution that delivers passenger car levels of comfort in a pick-up truck. Well, the Ford Ranger Raptor also figured this out, but the solution required highly expensive Fox shock absorbers, off-road tyres and costs RM200,000.
Besides solving the pick-up truck's biggest stumbling block, the Navara PRO-4X also does something else that the other Japanese pick-up truck makers haven't quite perfected – rugged design differentiation.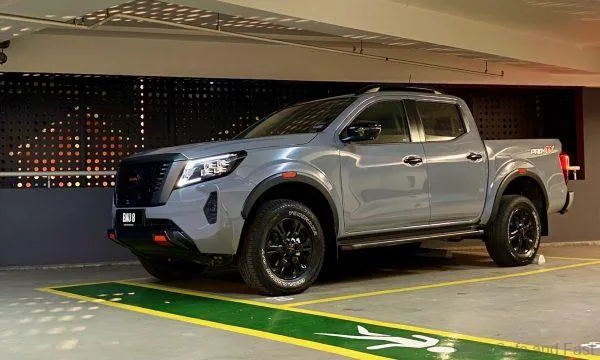 The Ranger Wildtrak essentially began this trend of offering a variant with more rugged seat covers, blackened trim pieces and a more macho bodykit with some other nice-to-have equipment pieces. Today, the Japanese brands have caught on. Toyota's Hilux Rogue and Isuzu's D-Max X-Terrain answer by retaining higher capacity engines, more features, darker accent colours to the flagship variant.
Nissan saw this trend and did something else. The PRO-4X doesn't get a different engine from other variants, so the price hike isn't quite as dramatic and contractors don't feel short changed when buying other variants.
What's more, their flagship model is sold with all-terrain tyres with white lettering, lending a more rugged aesthetic without costing too much to pull off. And instead of merely darkening the trim pieces, Nissan also quite boldly chose an orange accent colour that contrasts the body colour and the trim pieces. They committed to this orange with new Nissan badges in black and orange. What's more, the push start button and text colour on some of the digital displays are also in orange, so there's a strong stylistic theme going on.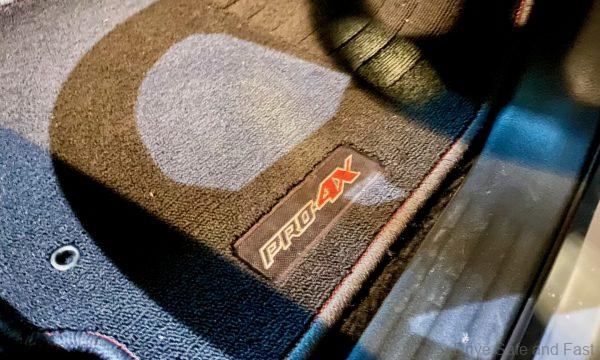 Another thing that Nissan did was to present the PRO-4X as a flagship alternative to the existing VL model. Besides the Util-track Channel system in the truck bed, there's really no other equipment added to the PRO-4X model. So, you can save yourself RM5,000 and in fact get a tyre-pressure monitoring system and a power adjustable driver seat ADDED to the mix. The PRO-4X is an aesthetic upgrade that helps to move more units of the already well equipped Navara VL. Isn't that the point of a halo vehicle anyway?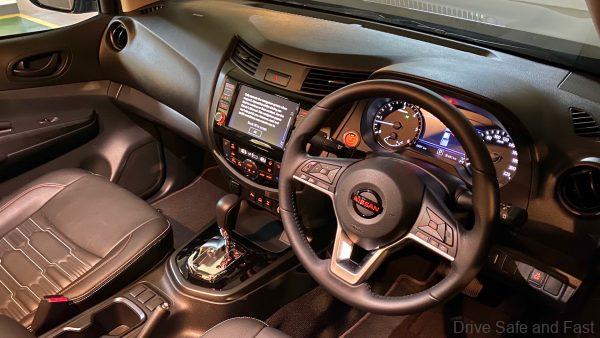 Other things we liked about the Navara PRO-4X (and the Navara in general) was the way the engine's output is tuned. When driven hard, the car revs like a petrol, with the throttle being more sensitive to inputs rather sledgehammering on the torque. The aforementioned suspension also gives it a lot more controllability at high-speed, though we still don't think pick-up trucks are the safest things to drive fast. The Navara PRO-4X is at home well just North of the speed limit though, and that's pretty impressive. We also liked the overall functionality of the interior. This thing has both USB-A and USB-C ports, most cars give you one or the other. Oh, and rear air-cond blowers have been on the Navara since it was first launched in 2015.
Is there anything we think Nissan could have done better with the PRO-4X? Well, yes. We think a soft-opening mechanism on the tailgate would have been a nice touch. Since this is an aesthetic upgrade aimed at non-commercial use, perhaps wrapping the dashboard and hard plastics on the door cards in padded synthetic leather and upgrading the synthetic leather on the seats to genuine leather, or a combination of faux-suede and heavy-duty fabric would have been much more pleasant.
Essentially, we think a little more refinement on the touch-points of this pick-up truck would have pushed it over the edge and made it a more viable SUV replacement vehicle.
Nissan Navara PRO-4X Specifications
Engine: Inline-4, 16-Valve, DOHC, Variable Geometry Turbodiesel
Capacity: 2,488cc
Gearbox: 7-speed Conventional Automatic
Max power: 190hp @ 3600rpm
Max torque: 450Nm @ 2000rpm
Price: RM142,200