Automotive
Published on February 24th, 2022 | by Subhash Nair
0
6.5M EVs Sold In 2021, Half In China. Guess Who's No.1?
Electric vehicles and plug-in hybrid electric vehicles are becoming very popular.
Canalys released some findings from their estimates of 2021 global car sales and the results are rather shocking. Despite the semiconductor shortages that plagued the automotive market, it's clear that industry was able to find enough chips to stuff into about 6 and a half million electric vehicles and plug-in hybrid electric vehicles. Compared to 2020, this is an increase of 109% year-on-year.
In 2020 and 2021, just about the entire industry essentially accepted that electric vehicles would become the norm. Every major brand either launched an electric vehicle or announced their intention to launch a bunch of electric vehicles. So, who do you think sold the most EVs and PHEVs in 2021?
Well, according to Canalys, both Hyundai Motor Group and BMW Group had a 5% market share of electric vehicles. These brands include Genesis, Kia, Hyundai and IONIQ for Hyundai Motor Group and BMW, Rolls-Royce, MINI and BMW Motorrad.
In 5th place is Stellantis, the relatively new alliance between PSA and FCA. This group consists of brands Jeep, Chrysler, Dodge, Ram, Fiat, Abarth, Lancia, Alfa Romeo, Maserati, Citroen, Peugeot, Opel, Vauxhall, DS Automobiles, and Fiat Professional. That's a lot of brands, but they made up 6% of all global EV and PHEV sales.
In 4th place was BYD. This Chinese car brand has been doing extremely well, exporting EVs to Norway and providing key battery tech to major players like Tesla. They got a very impressive 9% of global market share.
In third place, you have the major Chinese conglomerate, SAIC. This is a big group of brands including Maxus, MG, Roewe, Feifan and many, many joint ventures. They managed to move 11% of all EVs and PHEVs globally in 2021.
In second place is Volkswagen with 12% of market share. This includes Volkswagen, Audi, Bentley, Porsche, SEAT, Cupra, Skoda, and many more.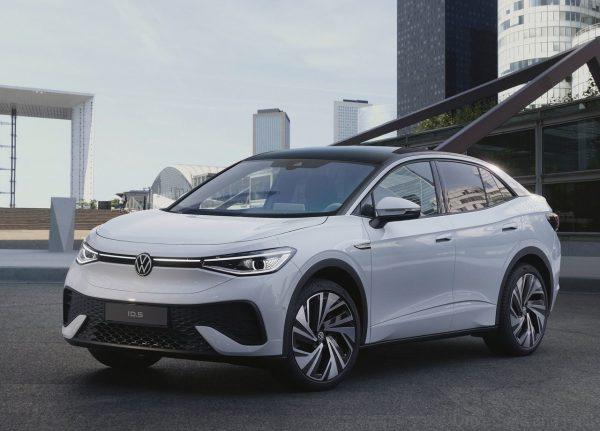 In the top spot is a single car brand with just 4 cars on sale. You already know which brand it is – Tesla. The Model S, Model 3, Model X and Model Y made up 14% of global car sales. Now that is pretty impressive for a car brand so young.