Automotive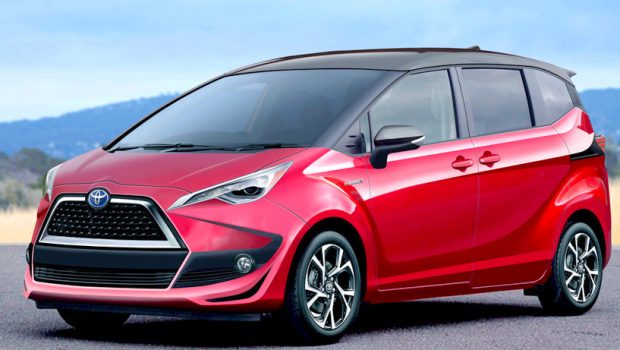 Published on February 5th, 2022 | by Daniel Sherman Fernandez
0
Is There A New Toyota Sienta Coming To Malaysia?
Will the Sienta 2022 model get an electrified drivetrain?
In December last year, Toyota's president Akio Toyoda shared his ground breaking pure-electric strategy for all markets.
It included vehicles from the luxury division Lexus as well. A total of 15 electrified models were shown and they covered all major vehicle segments to cater to a wide variety of buyer needs.
Every single vehicle shown looked production ready and most were already previewed earlier in the year with possible launch dates.
One of the segments that might get a revival of interest is the compact MPV segment. As more car buyers shy away from large, fuel guzzling MPV's due to costs and economic situation, it is possible that the compact MPV segment will get a boost in buyer interest for its easy driving, space for 7 adults and low emissions. Better still, no emissions which will come from an electric version.
This is probably why since the recent generation Toyota Sienta was launched globally in the middle of 2015 there has been only a face-lift introduced in late 2018 and after 7 years no all new model has been released by Toyota.
Malaysians got the 2nd generation Sienta in August 2016 and it had brisk sales. However, the facelift was never introduced and instead Toyota in Malaysia concentrated their efforts in the growing crossover and SUV segments.
There was a hybrid version which never arrived in Malaysia. The hybrid Sienta came equipped with a 1.5-liter hybrid system (THS II with reduction gear), and achieved a class-leading fuel efficiency of 27.2 km/L under the Japanese Ministry of Land, Infrastructure, Transport and Tourism's JC08 test cycle.
It therefore exceeded the government's 2020 fuel economy standards by 20 percent as specified under the Act on the Rational Use of Energy. Since it is certified as producing emissions that are 75 percent lower than the 2005 MLIT standards.
With the arrival of the Corolla Cross petrol and hybrid versions recently, it might also bring the all new 2022 model Toyota Sienta to challenge the Honda BR-V which is the current segment leader.
The next-generation Toyota Sienta is expected to arrive as a pure electric version. It will be Toyota's first pure electric entry-level MPV, and will have a 5+2 seating configuration.
This all new generation of the Sienta will come with more advanced cabin materials than the current version. It will be equipped with soft dashboard plastics and introduce a 10-inch central control screen. The style of the dashboard is expected to be a dual-ring digital dashboard with an information display in the center. It will also be equipped with a 10-inch heads-up display, wireless charging and all the great features the new Corolla Cross has.
It is speculated that will sit on the Toyota TNGA-B platform. In addition to achieving lightweight drive dynamics, the handling and rigidity of the car body will be improved.
We will share more details soon.