Automotive
Published on February 22nd, 2022 | by Subhash Nair
0
New Ford Ranger Raptor Comes With Twin Turbocharged 3.0L V6
The all-new Ford Ranger Raptor isn't playing around with performance.
Late last year, the all-new Ford Ranger was shown, promising more tech, more engine options and more rugged refinement than ever. Today, Ford showed off the performance version of that new Ranger, the all-new Ranger Raptor.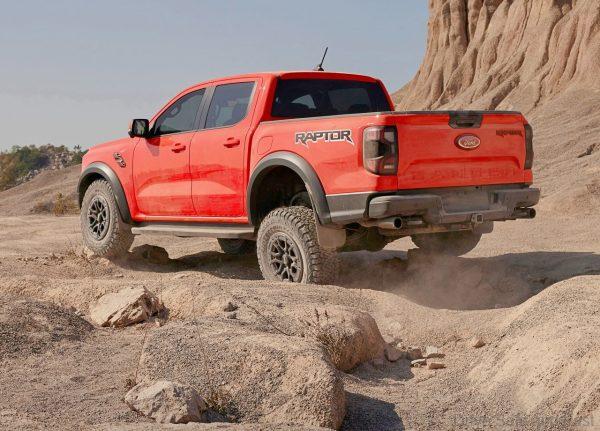 The second-generation Ford Ranger Raptor was developed by Ford Performance and will sit as the flagship variant of the new Raptor. It introduces an all-new 3.0L V6 twin-turbocharged petrol engine under the EcoBoost engine family, tuned to 288 PS and 491Nm of torque! This engine is a pure performance motor with a cylinder block made of compacted graphite-iron, making it 75% stronger and 75% stiffer than traditional iron block engines. It also has an anti-lag system similar to the one found on the Ford GT and Ford Focus ST for instant boost delivery on demand. This anti-lag system is available in "Baja mode". It keeps the turbochargers spinning for up to 3 seconds after the driver has backed off the throttle. This allows acceleration to be more rapid out of corners.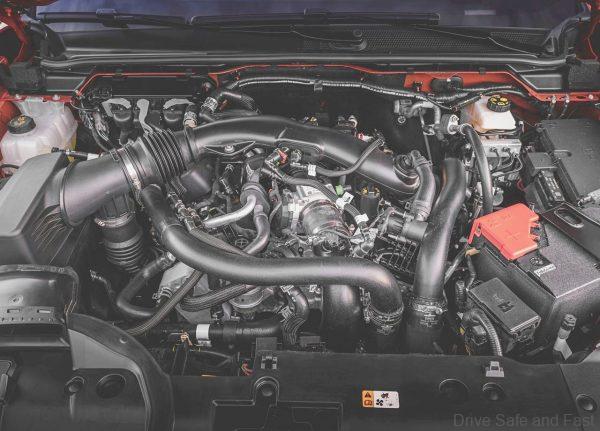 In 2023, the current Ranger Raptor's 2.0L biturbo diesel will also be available on this new model. Also returning to the Ranger Raptor is the 10-speed automatic gearbox. A new electronically controlled active exhaust system amplifies the engine note depending on mode selected. There's Quiet, Normal, Sport, and Baja. Ford says 'Baja' mode is intended for off-road use only, and the exhaust sounds as loud as a straight pipe system in this mode.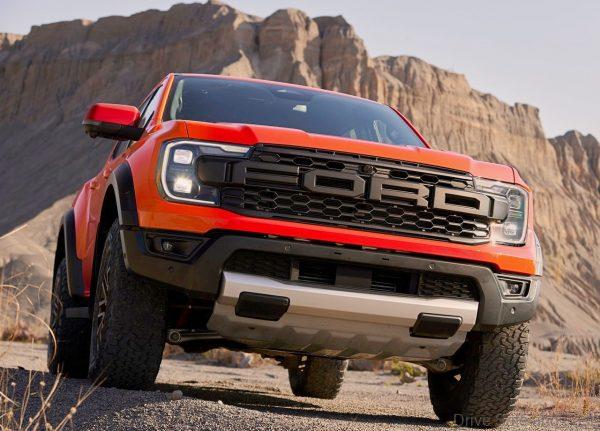 Ford Performance has also taken to modifying the Ranger's chassis for use in this performance model. On the new Ranger Raptor, there are new mounts and reinforcement elements to the C-pillar, load box and spare wheel, unique frames for the jounce bumper, shock tower and rear shock bracket.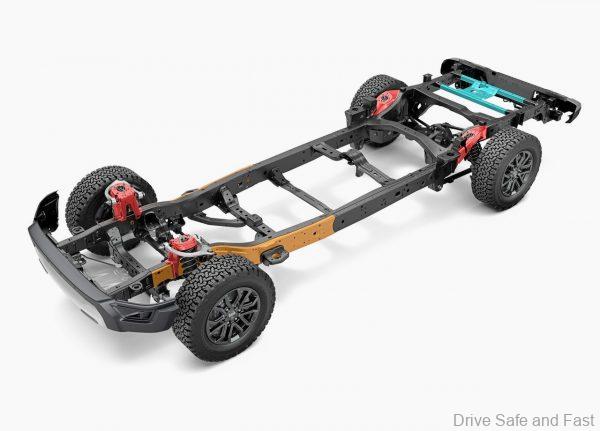 The suspension has also been completely redesigned. It uses tough, lightweight aluminium for the upper and lower control arms, long travel front and rear suspension, and a refined Watt's link rear end.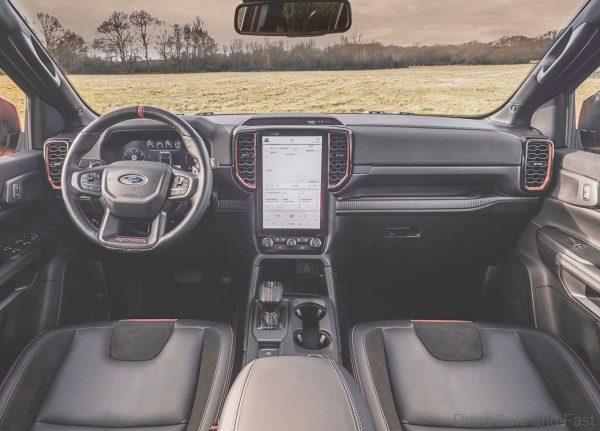 Of course, new FOX Live Valve dampers have found their way into the new Ranger Raptor. These new shock absorbers feature cutting-edge control tech for position-sensitive damping, Teflon-infused oil for 50% less friction than the previous model.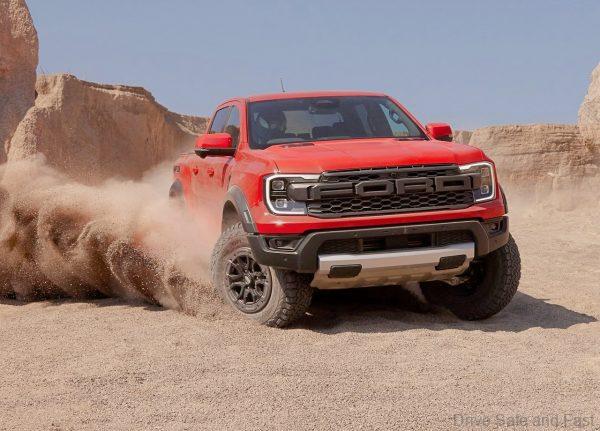 These shocks are designed to provide maximum damping force in the last 25% of shock travel to protect against severe bottom outs. What's more, the underbody of the Raptor has been fitted with protection too. The front bash plate is almost double the size of the standard Ranger's and 2.3mm thick. Twin tow hooks are available and just one can be used if the other is out of reach, as each hook is rated to support the vehicle's entire weight.
There's a new full-time four wheel drive system with a new electronically controlled on-demand two-speed transfer case with front and rear locking differentials too.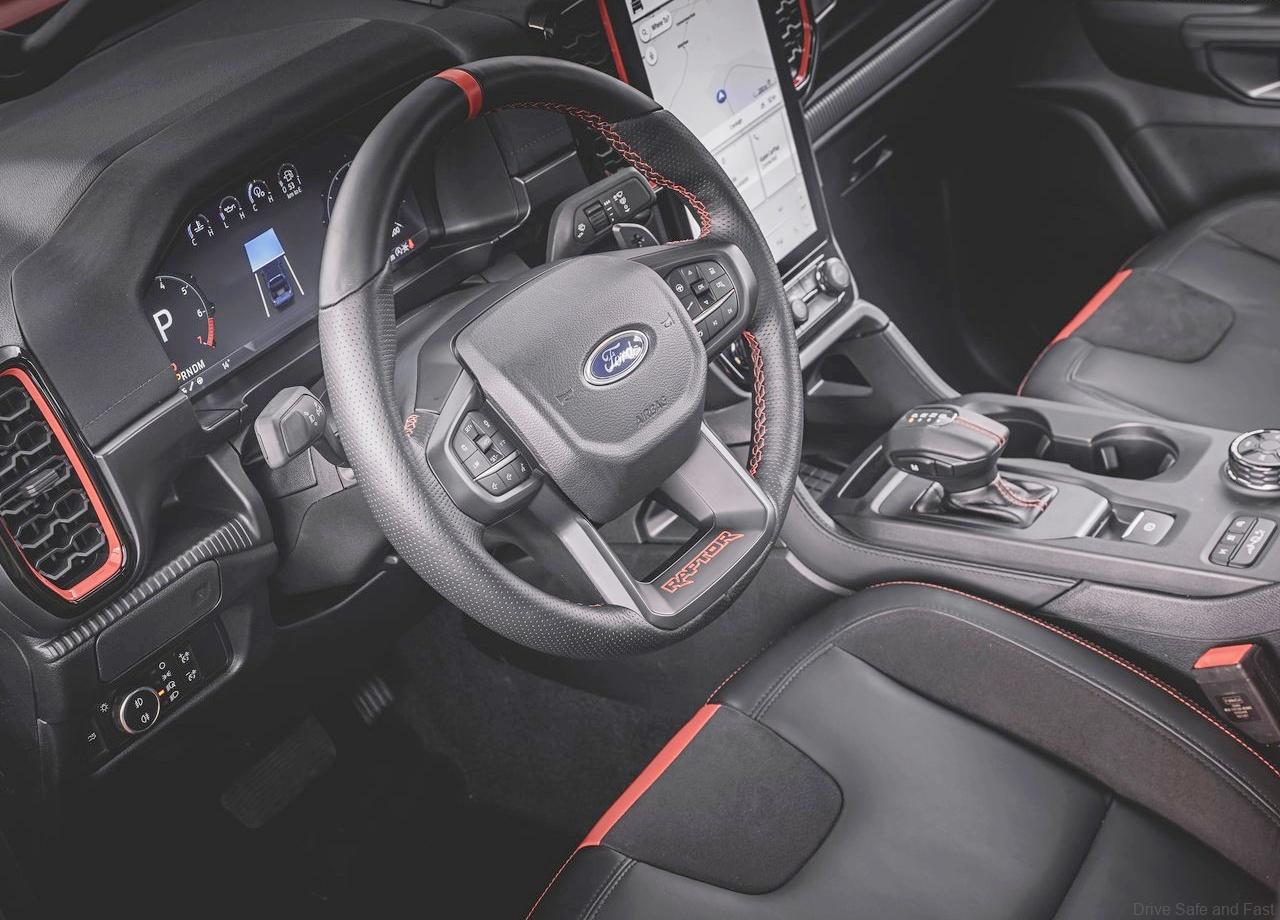 Seven selectable drive modes adjust everything from engine to transmission to ABS, traction, stability, exhaust valve actuation, steering and throttle response and even digital colour themes. These drive modes are:
On-road

Normal – designed for comfort and fuel efficiency
Sport – more responsive for spirited on-road driving
Slippery – for more confident driving on slippery or uneven surfaces

Off-road

Rock crawl – for optimum control in very low speed driving over extreme rocky and uneven terrain
Sand – optimises gearchanges and power delivery for progress in sand and deep snow
Mud/Ruts – for maximum grip during launch and maintaining vehicle momentum
Baja – sets all systems to maximum attack for peak high-speed off-road performance
In terms of looks, the Ranger Raptor features flared wheel arches, "F O R D" lettering on the grille, a separated bumper, matrix LED headlights, 17″ alloy wheels in Raptor-exclusive all-terrain tyres, functional vents, aero features, cast aluminium side steps, a grey rear bumper with a step pad and tow bar.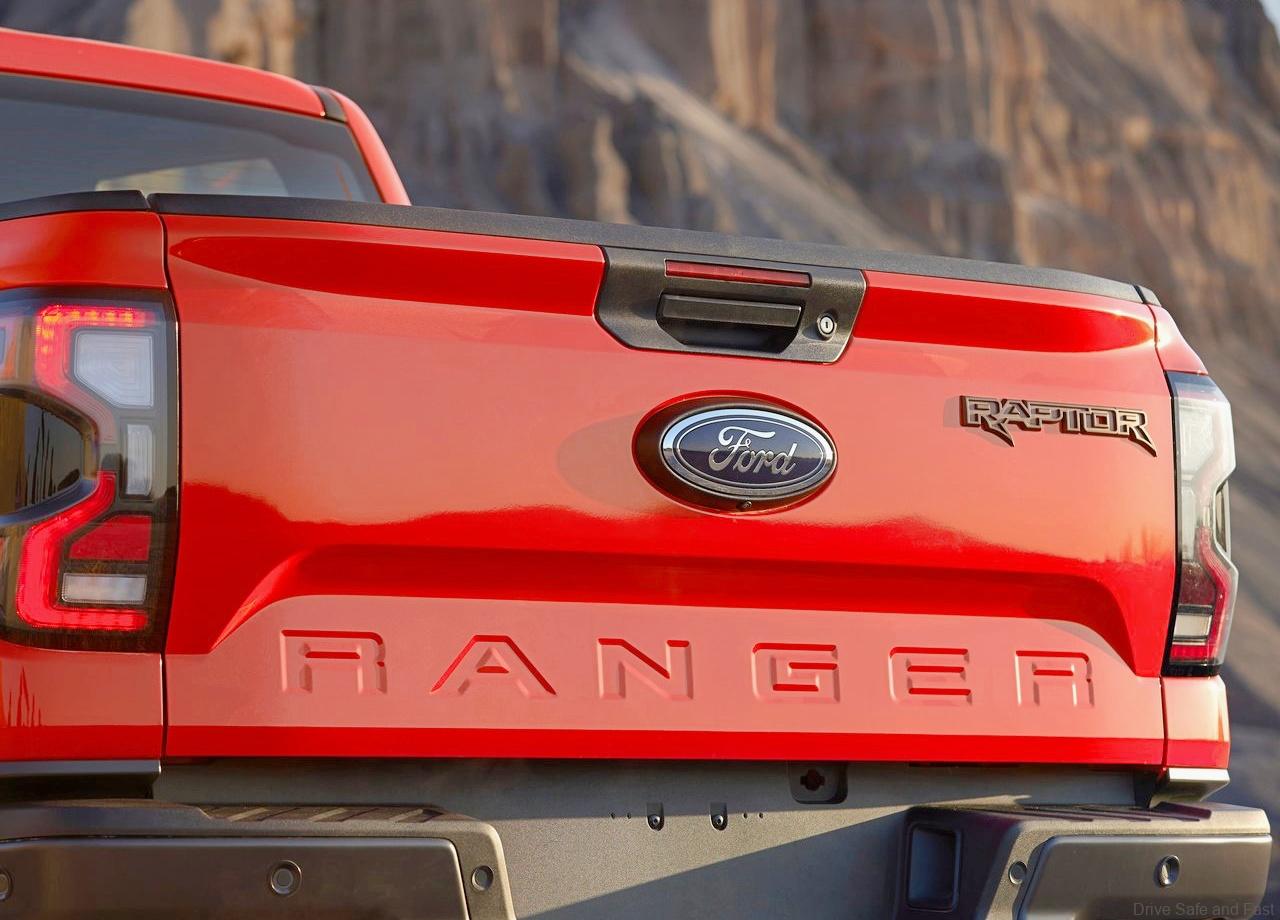 Inside, the Ranger Raptor has jet plane inspired sport seats, Code Orange accents on the instrument panel, trim, seats and more. Also present is a leather sports steering with thumb swell and centre marking flanked by magnesium paddle shifters.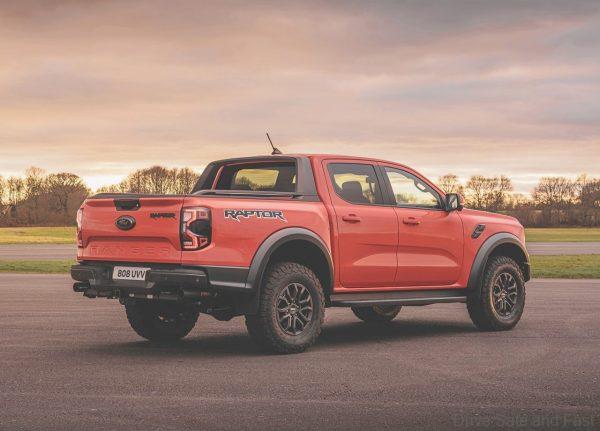 A 12.4″ digital instrument cluster and 12″ touchscreen with SYNC4A is present along with a 10-speaker B&O sound system.