Automotive
Published on February 19th, 2022 | by Daniel Sherman Fernandez
0
Why Did Malaysians Get The Lower Quality Proton Saga
And United Kingdom for the better built and quality Proton Saga 1.5I.
For years' Malaysian car buyers have been subjected to high import taxes on cars and yet we are sometimes shown lower quality cars in the showroom. Let us explain further.
When Proton decided to go into the export market, they set their sights on the United Kingdom and in 1988 the Proton Saga (which was a rebadged Lancer Fiore) made its European debut in Ireland at a price from £8,999 (RM51,721) to £10,799 (RM62,067). When it was launched in Malaysian in July 1985, the Saga was priced from RM17,575 to RM19,005.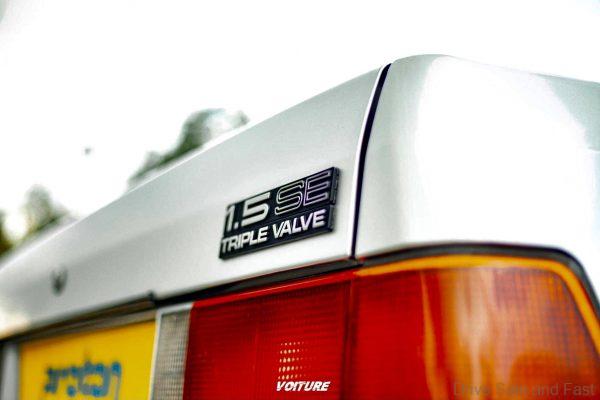 Then after some modifications and needed improvements to satisfy the standards required by the British road transport department and the car buying consumer, a revised and improved Proton Saga was launched with the help of some 100 dealers in October 1988.
Now, what was surprising to us when we visited the UK the following year was that the Proton Saga sold in the UK was fitted with the original Mitsubishi Lancer Fiore dashboard and rear reflector lamps to pass U.K. safety regulations. British buyers also got better seat material, trim, door panels, dashboard, steering wheel and window glass.
In January 1991, a face-lifted Proton Saga was introduced with a 12-valve engine and even better equipment and trim whilst Malaysian buyers had no choice but to accept the lower quality trim, equipment and paint finish. Then came the sedan version, the Iswara sedan and it was badged Proton CARES in the UK.
All this whilst paying for a 'made in Malaysia' product that was tax free and with 'national car status' and we were getting a lower quality car. At the time bookings were rising and the many Proton Edar dealers in Malaysia were even putting a 'premium' on fast delivery (from RM2,000 to RM3,000 per car).
As the years passed, the British Specification Proton Saga 1.5 kept most of the British middle class owners happy with its reliable Mitsubishi engine and gearbox and there were no complaints of build and trim as in fact this was an almost complete Mitsubishi Lancer Fiore with just Proton badges.
What happened to the 'must have' technology transfer?
What happened to 'developing' our automotive engineering standards?
What happened to building a Malaysian car?
Has any of this changed today in Malaysia?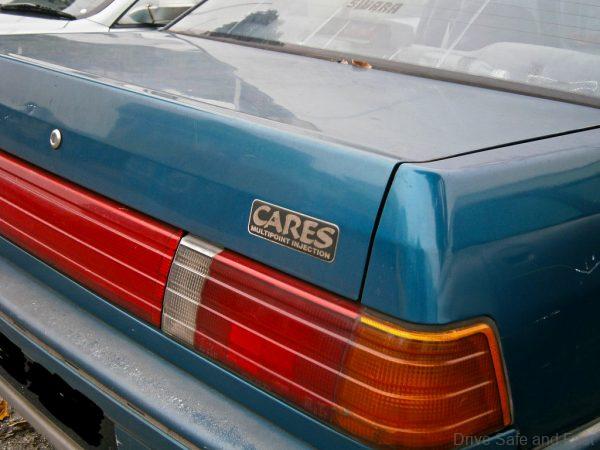 This rebadging exercise brought a lot of jobs to Proton but there were massive job losses with other car brands who were now unable to compete on a fair playing field as there was an even higher import tax on their cars. So one company benefits whilst a few others lose out in a big way (sounds rather familiar today).
Then after 7-8 years in service in the United Kingdom, a few smart thinking Approved Permit recon car importers started importing this British specification Proton Saga back to its home country, Malaysia and they were sold as fast as they were unloaded from the cargo ships.
Malaysians loved the quality and better trim and till today you can see a few units on our roads driven by happy owners.