Automotive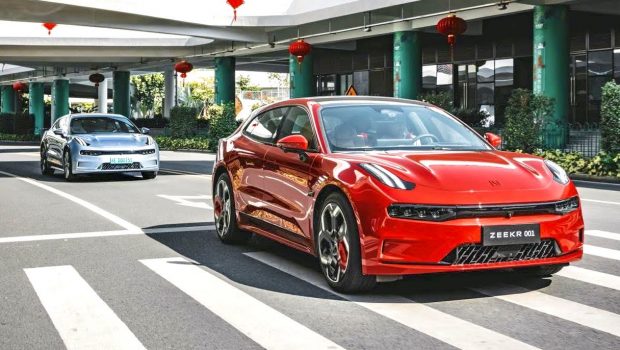 Published on February 2nd, 2022 | by Daniel Sherman Fernandez
0
Why Do We Need So Many Chips In A Car Today
Remember a time when a car had maybe just one or two Chips?
We have a couple of 30 plus year old cars in our garage. Yes, they are both still running fine and we will probably never sell them.
The new generation of car buyers and owners think a little differently. They want an auto gearbox, in car connectivity, navigation for some, real-time fuel monitoring in the instrument cluster, digital meters and high safety features.
Now all these need little microprocessors and these processors have chips, computer chips which are also used in smartphone, computers and smartTV's little robots vacuum cleaners and almost every little thing that we have in our modern home.
Even basic vehicles you buy today have at least 30 microprocessors, controlling functions that you take for granted in vehicle and even motorcycle.
The on-going global semiconductor shortage continues to squeeze the supply of chips used in the automotive industry and almost every manufacturer has faced production delays and temporary shutdowns as they wait for the chips they need to finish building cars on the assembly line.
The shiny center console touch-screen in your new car is essentially a computer tablet and this is just one area where chips play a vital role.
And chips also control functions in other parts of cars. For instance, safety features rely on chips. Those features include automatic emergency braking systems, backup cameras, and even airbag deployment systems.
In addition, while a car's touchscreen needs chips, the car's connectivity features will also need a few chips. Furthermore, automobiles might even have chips in the engine. Those chips can help improve the engine's efficiency and lower emissions.
And, of course, electric vehicles (EV) need plenty of chips. The semiconductors in an EV help control its powertrain and battery, in addition to their usual functions.
WHAT IS A CHIP?
Well, a semiconductor chip, also called a microchip, serves as the 'brain' for all modern electronics. Manufactured from silicon, these highly engineered components are essentially a type of electric circuit. They include a series of transistors that function as tiny switches to control the flow of electrons.
Microchips can differ greatly in their complexity. For example, most credit cards feature a very basic chip as an added security measure. High-end computer processors, on the other hand, are incredibly complex. Today, these chips are used in nearly everything, from cars to electric toothbrushes.
They are extremely small, too (hence the name microchip). According to chip maker 'Intel', a leader in chip manufacturing, a single chip transistor is about 10,000 times smaller than a human hair! And to build a modern processor, billions of transistors are packed into an area about the size of a fingernail.