Automotive
Published on March 23rd, 2022 | by Subhash Nair
0
Mitsubishi Triton Ralliart Excitement Builds In Thailand
The Ralliart brand has been revived and it's now on the Mitsubishi Triton Lo-Rider Double Cab.
Last May, Mitsubishi Motors confirmed the revival of the Ralliart brand and they're rolling out big plans for some actual rallying and some cosmetic packages for existing products. In fact, by December, Mitsubishi Motors Thailand revealed their Ralliart themed Pajero Sport and Triton models. Now, the Thai market is getting a Triton Ralliart Double-Cab low-rider as well as a new Mirage Ralliart.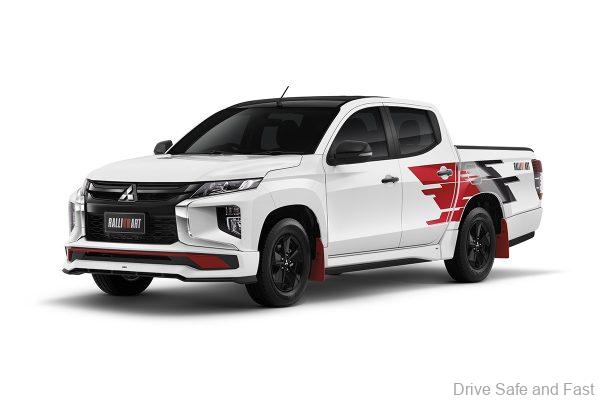 These special edition models come with a set of red, silver and black Ralliart decals on the side along with red mud flaps and other Ralliart-branded accessories. For the Triton Ralliart Double Cab, new additions such as front, side and rear airdams have been added to emphasize the low profile of the low-riding stance. Inside, floor mats bear the Ralliart logo and red accents.
This pick-up will only be available in two paint finishes – Solid White (body) + Black (roof) or Jet Black Mica (Body). The front grille, wheels, door mirror caps, and door handles are all finished in black.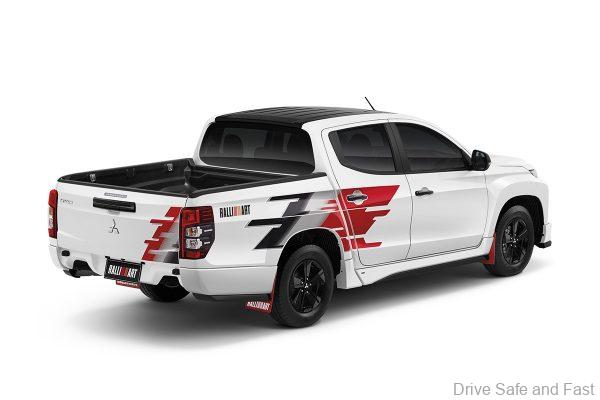 As for the Mirage Ralliart – well, this one gets black over fenders with a carbon effect as well as similar mud flaps, decals and floor mats. Dual tone red and black seats are included. The two colours available are Whited Diamond and Red Metallic. Exterior parts are trimmed in black.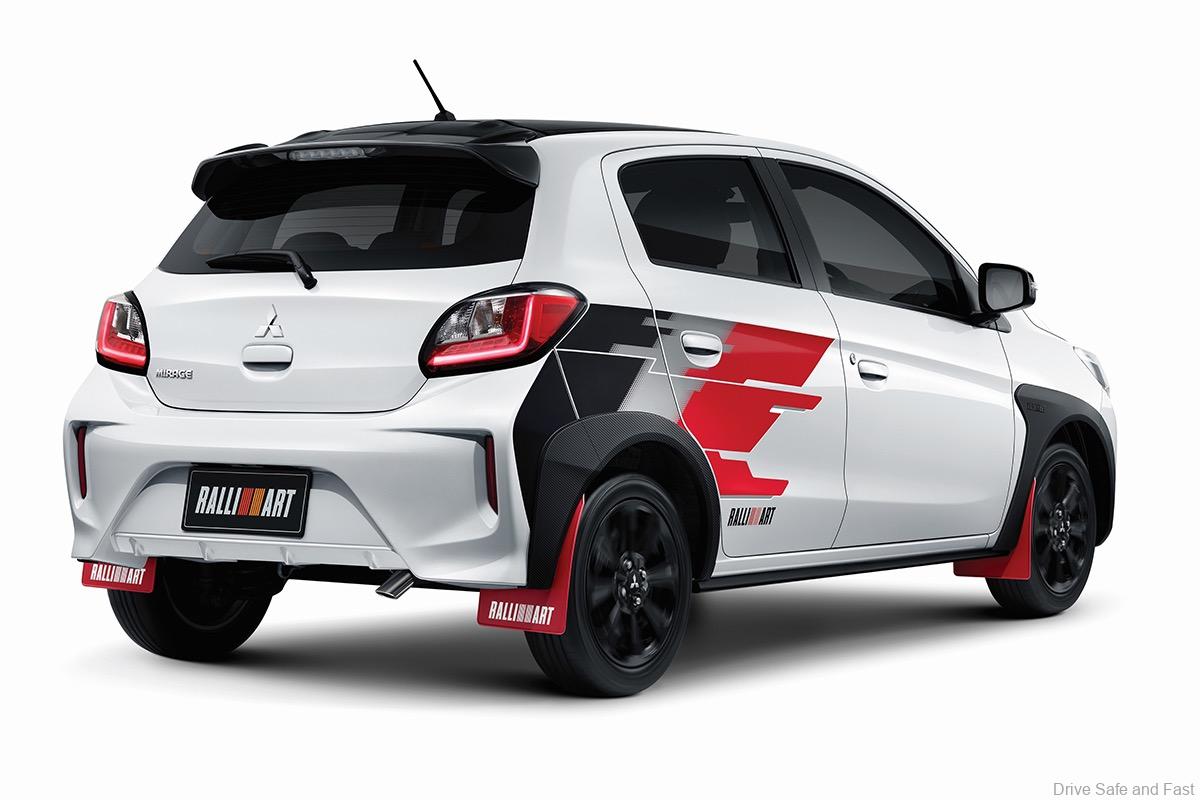 What's more exciting though, is that Mitsubishi Motors are also supporting Team Mitsubishi Ralliart in the Asia Cross Country Rally 2022. This will put the brand back in an FIA-approved rally event with a two-time Dakar Rally Champion, Hiroshi Masuoka as team director. The team itself is privately owned by TANT Sports in Thailand. The vehicle fielded will be a Mitsubishi Triton modified for rally use.
"For many years, Mitsubishi Motors competed in the World Rally Championship and the Dakar Rally, winning championships in both of them and improving the driving performance of Mitsubishi cars that can be enjoyed with peace of mind in any weather or road conditions," said Hiroshi Masuoka, team director of Team Mitsubishi Ralliart. "Mitsubishi Motors' participation in the AXCR in the form of technical support will strengthen our product uniqueness, especially for ASEAN strategic models including 1-ton pickup truck and SUVs. Team Mitsubishi Ralliart will make preparations to meet the expectations of our fans, so please stay tuned."