Cars
Published on March 8th, 2022 | by Daniel Sherman Fernandez
0
Volvo V60 Sports Wagon Or The Audi A5 Sportback
Both are spacious vehicles but will a sports wagon change your mind?
There are many car enthusiasts who will look with lust, comment with positivity and even test drive a new sports wagon, but will end up buying a SUV. Why? is this social media pressure or is it just changing taste? We believe it is changing taste.
Decades ago before the SUV was born, the station-wagon was the preferred buy for families. Then came the 'sport utility vehicle' or SUV. This was basically a station wagon that had been jacked up and with some models a 4×4 drive system added underneath.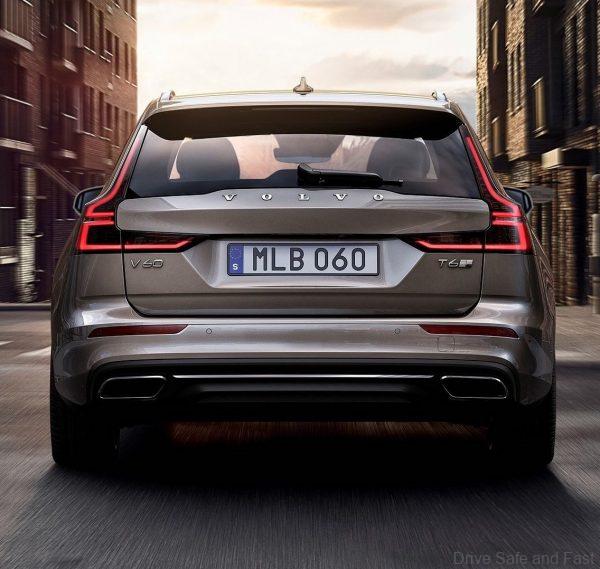 Before the SUV made its grand entrance into the global market, car manufacturers like Volvo (Cross Country) and Mercedes-Benz (4MATIC) already had 4×4 station wagons. They were popular in North America and Europe with winter months, cross border camping trips and generally family use.
SUV's changed the fate of wagons and so their desire reduced and only a handful were being produced by European and American car brands. Even the Korean and Japanese manufacturers started 'pulling' the plug on their development.
Today, we have a brand new Volvo sports wagon. Just like its sedan sibling the S60, the XC60 and the XC90, the Volvo V60 is built on the Scalable Product Architecture (SPA) and like the Volvo S60 sedan, the V60 estate is available exclusively with the PHEV T8 powertrain, which is branded "Recharge T8".
This powertrain consists of a supercharged and turbocharged 2.0L four-cylinder petrol engine paired to an 8-speed conventional automatic gearbox driving the front wheels, assisted by an electric motor moving the rear wheels.
The combined output is 407 horsepower and 640Nm of torque. If plugged in and fully charged up, the V60 Recharge T8 will be able to drive on pure electric power for 49 kilometres. Plus, the 0-100km/h acceleration is done in just under 5 seconds.
For stronger traction, the V60 Recharge T8 has an improved AWD capability with a powerful rear electric motor that is optimized for driving under wet conditions. With the different drive modes available, the driver can adapt their driving experience with the touch of a button.
Priced at RM286,474 this sports wagon brings back memories of the Volvo 850 which was on the BTCC race podium for a few years.
The nearest rival we think to the S60 right now in Malaysia is the Audi A5 Sportback which is sold by Audi Malaysia dealers with 2-litre TFSI engine and 7-speed dual-clutch S Tronic gearbox with a quattro system for that all-wheel-drive 'gecko grip'.
With 250 horsepower and 370Nm of torque on tap, the A5 rockets to highway speeds as effortlessly as it deals with day-to-day relaxed driving.
This A5 Sportback 2.0 TFSI gets from 0-100km/h in just 6 seconds (one second more than the V60) and reaches a top speed of 250km/h. All this at an asking price of RM377,900 (which is almost RM91,000 more than the V60).
The other rival is the A5's sibling, the Volkswagen Arteon priced at RM258,000 (price was increased by RM9k recently) and it delivers 280bhp and 350Nm of torque which allows for a standstill to 100km/h acceleration time of 5.6 seconds (Volvo V60 still a smidgen quicker) and top speed of 245km/h.
Like its sibling, the Audi A5, its handling is good with the 4MOTION all-wheel drive system, which delivers power to the rear wheels when required for better traction and control on the road.
So, with the above facts and figures shared, you now have better understanding of not just two, but three very close rivals that offer lots of luggage space (the VW and Audi are Sportbacks which have large rear luggage space, but the Volvo has more), good power delivery, great handling and lots of power under the hood.
The VW and Volvo are priced very close and the fully imported Audi is priced too high. Still, at this price point, buyers have budgets that can stretch a little more and the Volvo V60 can stretch the distance against the VW and Audi with its power delivery and all electric drive range when needed to save fuel.