Cars
Published on March 14th, 2022 | by Daniel Sherman Fernandez
0
Why Subaru EyeSight Advanced Technology Makes Sense Today For The Malaysian Driver
Understanding EyeSight Advanced Driver Assist Technology's unique advantage
Over the years, we have all seen a rise in car accidents in Malaysia and most recently a family in Kuala Lumpur was killed in a head on collision that could have been prevented with today's modern technology that comes equipped in the cars we purchased.
When it comes to car safety, not all brands take things as seriously as Subaru. This Japanese brand insists on Symmetrical All-Wheel Drive for better traction in all weather conditions.

Even more so now with heavy rains in Malaysia and water puddles in our city center giving drivers less traction.
Their vehicles are also powered by boxer engines, which have a lower centre of gravity for better stability around corners. And to top it off, the SUVs they sell in Malaysia are built on the Subaru Global Platform, which has some of the best crash protection in the industry. But there's one Subaru technology that prevents crashes from even happening in the first place, and it is called the EyeSight Advanced Driver Assist Technology (EyeSight).
EyeSight uses a pair of stereo cameras mounted high behind the windscreen to detect pedestrians and other vehicles ahead. These two front-facing cameras are constantly scanning, even when the driver is distracted.
EyeSight also enables Adaptive Cruise Control in Subaru vehicles, which makes driving on our highways a lot less strenuous. With the Lead Vehicle Start Alert feature, EyeSight can also alert the 'bored' or distracted Malaysian driver should they not respond to traffic ahead especially during those long and steady 'balik kampung' festive season which we always try to avoid but find ourselves trapped in one all the time.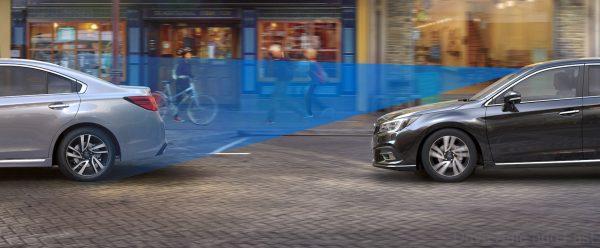 However, EyeSight's true potential is in decreasing the possibility of an accident. This is achieved with:
· Pre-Collision Braking – Brakes are primed and then applied in full force when a collision with an object is imminent. There are many times we may need to jam our brakes because the vehicle in front of us suddenly stops for no apparent reason and we bite on our teeth hoping our car would not hit them. With EyeSight, we can leave the task to it.
· Pre-Collision Throttle Management – Engine power is reduced when unintended acceleration is detected to prevent a collision with an object ahead. When you are daydreaming, you can rest assured EyeSight isn't. It is able to detect the stalled car in front of you when you think it is moving until it is too late to stop.
· Lane Departure and Lane Sway Warnings – The driver will be warned if the vehicle is about to depart its lane. You know how Malaysians hate using the indicators or signal lights?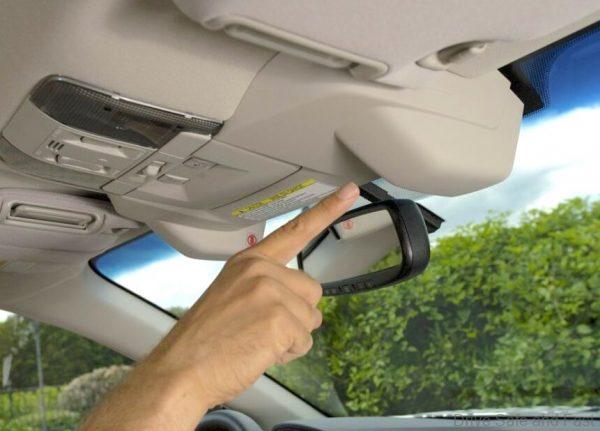 These features are what help reduce the risk of rear-ending other vehicles, using information collected by Subaru EyeSight Advanced Driver Assist Technology. The visual stream from both cameras is processed to give a 3D account of the area ahead of the vehicle. This allows the EyeSight Technology to gauge not just what the object is, but how fast it is travelling and when a crash might become unavoidable.
With this information, the driver can be alerted with a visual and aural signal to bring his attention to the potential danger before the Subaru itself applies the brakes to lessen the impact of the crash or avoid it altogether.
Data from Japan and the USA suggests that EyeSight is in fact extremely effective in reducing the possibility of a collision. Early studies from Japan indicated a 61 percent reduction in crashes for vehicles equipped with EyeSight technology, with 85 percent fewer rear-end collisions with injuries, 62 percent fewer vehicle-to-vehicle collisions and a 49 percent reduction in vehicle-to-pedestrian crashes, with 35 percent fewer pedestrian-related injuries.
With the launch of the updated 2022 Subaru XV, EyeSight Advanced Driver Assist Technology is now available on both Subaru's key models in Malaysia. It's definitely worth upgrading to the XV or Forester variant equipped with the EyeSight for a complete peace of mind.
Travel home safely to your loved ones this Raya in a new Subaru XV with EyeSight Advanced Driver Assist Technology. Head to any Subaru authorised showroom in Malaysia to learn more about their sales tax exemption, free insurance, road tax and 3-years' service maintenance as well as test-drive the new Subaru XV today!