Automotive
Published on April 25th, 2022 | by Subhash Nair
0
Marshall Commemorates Their 60th Anniversary With This MINI Remastered By David Brown Automotive
The iconic brand celebrates 60 years with a Mini Remastered Marshall edition by David Brown Automotive.
Few cars are as celebrated as the classic MINI, so it's not surprising that there are firms out there that buy old MINIs up and build them back up as all-new vehicles. One such firm is David Brown Automotive, who started off with the Jaguar XKR-based Speedback GT. Their MINI Remastered series has them rebuild classic MINIs as commissioned and their latest client is Marshall Amplification.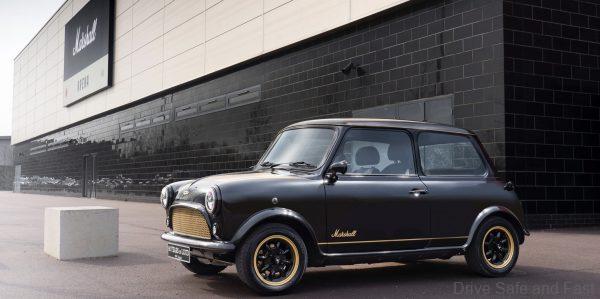 Marshall is turning 60 years old this year and they're celebrating by commissioning 60 MINI Remastered Marshall Editions by David Brown Automotive. In addition to the complete restoration and enhancements that go into all of the company's MINI Remastered models, this one will get quite a few brand-specific tweaks.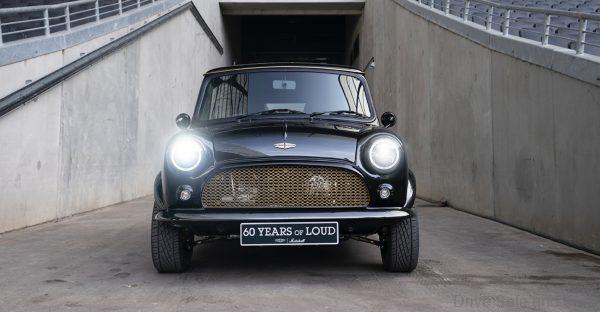 The first is a comprehensively upgraded speaker system with an array of Marshall Amplification audio equipment. In terms of aesthetics, this MINI Remastered takes on the Marshall colours of black and gold. Gold is applied quite liberally.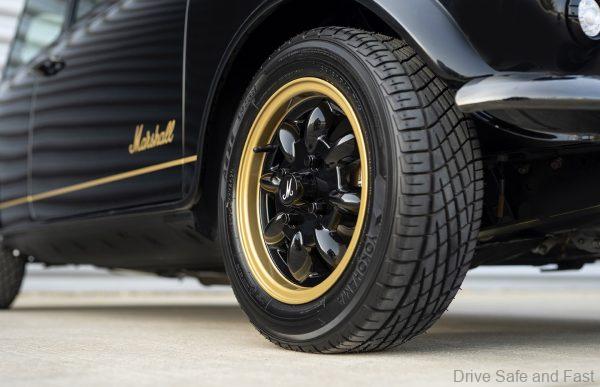 You'll find it on the front brake callipers, on the rims and wheel centres, on the badging, the interior hardware and on the front grille (in the same mesh pattern found on the company's guitar amplifier products).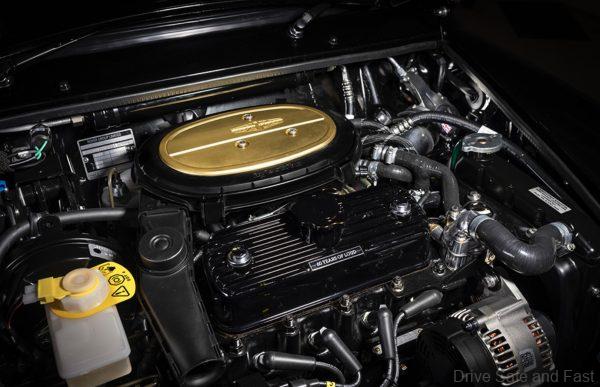 Even the coachline painting and air filter cover are finished in the same hue of gold. They've also made custom appointments here and there. One to note of is the '60 Years of Loud' plaque on the cylinder head cover
Inside, the MINI Remastered MINI Edition comes with a lot of black leather with gold highlights, including gold contrast stitching, knurled gold anodised hardware, and the Marshall logo embroidered into the seats. Particularly cool are the 'play', 'pause' and 'skip track' emblems on the accelerator, brake and clutch pedals.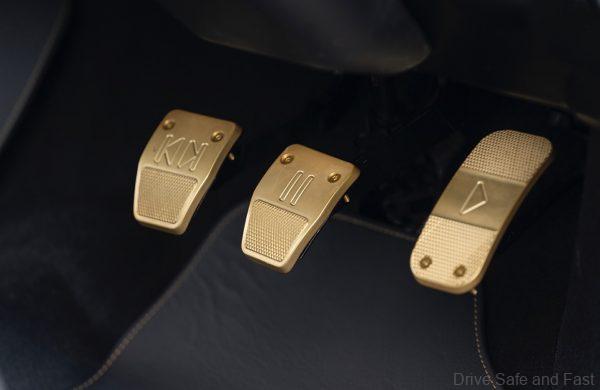 An 8-speaker Marshall sound system has been integrated into the vehicle and the luggage compartment houses a Marshall DSL1-combo amplifier with an independent power supply.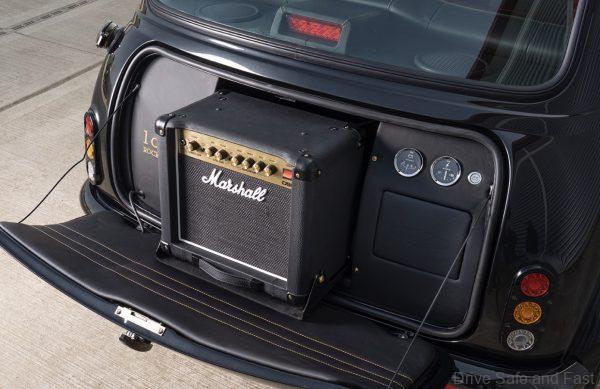 David Brown Automotive and Marshall Amplification are also committing to donate a portion of the proceeds of each vehicle sold to the Music Trust Venue, which is helping the UK's independent music scene recover from the COVID-19 pandemic.