Automotive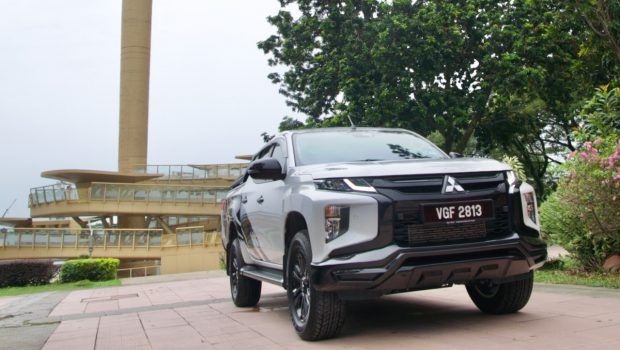 Published on April 28th, 2022 | by Subhash Nair
0
66% Sales Increase For Mitsubishi Motors Malaysia At End Of Financial Year 2021
Mitsubishi Motors Malaysia has experienced immense growth thanks to the new XPANDER.
Mitsubishi Motors Malaysia has posted a sales number of 19,217 units for Financial Year 2021, which ran between April 2021 and March 2022. This represents an increase of 66% compared to Financial Year 2020. Mitsubishi Motors Malaysia claims that this puts it in the no.3 spot for non-national carmakers in Malaysia, likely beating out strong rivals like Nissan, Volkswagen and Subaru.
The key to Mitsubishi's success was quite obviously the Xpander. This 7-seater MPV crossover contributed over 9,000 units or 47.2% of the company's total sales. That's hardly surprising when you consider that the company only sells 2 models here – the Triton (lo-rider and hi-rider) and Xpander.
Here's the press release with more.
Press Release
MITSUBISHI MOTORS MALAYSIA (MMM), the official distributor of Mitsubishi Motors vehicles in Malaysia, ended Financial Year 2021 (April 2021 – March 2022) on a high note despite two years of being affected by the pandemic.
The company sold 19,217 units in FY21, which represents a 66% increase despite the Total Industry
Volume (TIV) shrinking by 6.7%, as compared to the same period in Financial Year 2020 (April 2020-
March 2021). This noteworthy achievement puts the company comfortably in the top three spots of
the non-national automotive category.
The Mitsubishi XPANDER continues to dominate the non-national MPV segment in Malaysia, and also leads the sales for the Mitsubishi Motors brand. The seven-seater crossover has closed the financial year with 9,065 units sold, which contributed 47.2% to the company's overall total sales. The robust Mitsubishi Triton pick-up truck is also maintaining a solid market share of close to 21.4% and remains one of the favourite choices within the pick-up truck segment despite healthy competition from its newly launched rivals. Mitsubishi Motors has sold 9,420 units of Triton in FY21 which is a 24% increase compared to FY20.
MMM is committed to sell a range of vehicles that are high in quality, performance, safety, comfort and technologically advanced. The Triton 4×4 pick-up truck are imported as CBU (Completely Built-Up) units from Thailand while the Outlander and new XPANDER are locally assembled (CKD) in Malaysia.
"Drive your Ambition" is a powerful statement of Mitsubishi Motors Corporation's (MMC) on-going commitment to the values and aspirations of its drivers. Following this, MMM strives to provide unique experiences and inspire our customers to go the distance with our vehicles.