Automotive
Published on April 25th, 2022 | by Daniel Sherman Fernandez
0
Will The 2022 Toyota Vios Come With e-Smart Hybrid Engine?
The e-Smart powered Perodua Ativa is already seen testing in Malaysia.
Some time in November 2021 we spotted in the heart of Petaling Jaya a 'masked' up Daihatsu Raize or better known in Malaysia as the Perodua Ativa with trade plates being driven by a lady.
Now we get hints that the next generation Toyota Vios (codenamed D29A) will share a platform with Daihatsu and maybe even Perodua as there will be an electrified version to compete directly with the popular Honda City e-HEV.
This electrified powertrain is called e-Smart and it was first shared with us when the Daihatsu Rocky hybrid was unveiled in Japan.
It must be noted that Perodua (who is in partnership with Toyota and Daihatsu) will NOT be launching a full Electric Car in the near future as the charging infrastructure is not yet ready for mass EV adoption.
Meanwhile, the latest Toyota Vios might be launched in Malaysia with an e-Smart engine to challenge the Honda City e-HEV as the City has always been a direct rival to the Vios and this will continue. The e-Smart hybrid powertrain has an electric motor that delivers 105 horsepower and 170Nm of torque which drives the front wheels, eliminating the need for a gearbox.
The new Vios driver might also benefit from the Smart Pedal (S-PDL) feature which allows one-pedal drive. Toyota claims the average fuel consumption of this e-SMART hybrid is about 3.57 liters/100km which is measured in the WLTC cycle.
Now, the City e-HEV 1.5-litre Atkinson Cycle DOHC i-VTEC petrol engine delivers a total 109 horsepower and 253Nm of torque at a selling price of RM105,950.45. Yes, it is more lively than the new electrified Toyota Vios which will probably be priced a little lower at RM102K.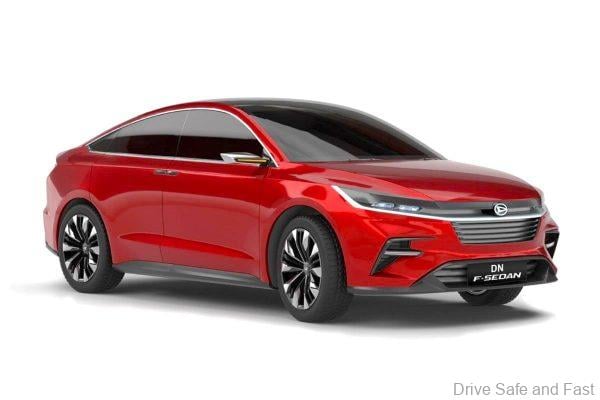 PRESS RELEASE: Daihatsu Motor Co., Ltd. (hereinafter "Daihatsu") has announced that it has newly developed the "e-SMART HYBRID" system ideal for small cars and installed it in the Rocky compact SUV. The new Rocky will go on sale nationwide on November 1.
Based on the basic concepts of "high quality at affordable prices," "mastering the smallest details," and "providing advanced technologies to everyone," Daihatsu has been working to create cars tailored to the lifestyles of its customers, focusing on details even at the level of 1 mm, 1 g, 1 yen, and 1 second.
Recognizing the increasing need for de-carbonization, Daihatsu has been comprehensively pursuing optimal electrification for small cars friendly to the environment based on LCA. Daihatsu developed its unique e-SMART HYBRID system utilizing the electrified vehicle R&D assets it has accumulated since the 1960s, as well as the Toyota Group's technologies and know-how.
After installing the new system in the new Rocky, the company plans to expand its use to other mini vehicles in the future.
The newly developed e-SMART HYBRID system has adopted a series system, in which the engine generates electricity that is then used to drive the motor. A simple mechanism that uses a newly developed 1.2L engine exclusively for generating electricity has resulted in a compact hybrid system that is ideal for small cars.
In addition to highly responsive acceleration and extremely quiet performance provided by the 100 percent electric motor drive, optimally controlling electricity generation and charging/discharging has achieved class-leading fuel efficiency among compact SUVs as well as affordable price.
The new 1.2L engine will also be installed in two-wheel drive petrol vehicles. This engine is ideal for daily use as it offers a high level of fuel efficiency performance and enables the car to powerfully and smoothly accelerate due to the increased torque at low rpm.
The popular 1.0L turbo engine will also continue to be used in four-wheel drive vehicles.
Thus, three types of powertrains, including the hybrid, will be available to satisfy a wide range of customer needs.
Daihatsu has also enhanced the product appeal of its cars by, for example, advancing their safety and security performance, as well as adopting electric parking brakes and hybrid-specific designs.