Cars
Published on June 7th, 2022 | by Subhash Nair
0
Hyundai Palisade 2.2 Diesel 8-Seater Exec Review
The Hyundai Palisade is one of two non-premium LARGE SUVs and we really liked it.
Very few in Malaysia really appreciate the significance of the Hyundai Palisade, the very large South Korean SUV that was launched in Malaysia less than a year ago. It's an important car in the United States because it represents the final nail in the coffin of Japanese car dominance in the mass market. Hyundai and Kia have been chipping away at sedan and mid-sized SUV sales over the years. Today, the Elantra is looked at in the US as a viable alternative to a Corolla and not just a poor man's option. But the last holdout was in the full-sized SUV segment, where vehicles like the Toyota Sequoia and various other American alternatives have been the main contenders.
When the Palisade (and its Kia cousin, the Telluride) were introduced there, they were instant hits. This essentially cemented the Hyundai Motor Group's product parity with long established rivals, leaving it free to concentrate on the next challenges in the pick-up truck and EV sectors.
Truly, I was not expecting the Palisade to make its way into the Malaysian market at all. Yes, there are plenty of full-sized options in Malaysia, but most are either specialist vehicles like the Alphard or more premium options like the G Wagon, Land Cruiser or BMW X7. These are all premium vehicles and will easily cost close double or more to purchase. Naturally, if an SUV of this size is presented in Malaysia, it is presented as a premium vehicle with a large displacement engine. But Hyundai did something different with the Palisade for our market.
They packaged it in a number of configurations, perhaps to gauge where the product would be most successful. There are two powertrain options, two seating configurations and 2 trim levels. What we tested was the 2.2L turbo diesel four cylinder with the HTRAC all-wheel drive system in an 8-seater configuration with the Executive trim package. There are also three other variants which swap out the diesel for a 3.8L V6 petrol motor that drives the front-wheels with the Luxe trim package. Options for 7-seats also exist for both fuel types.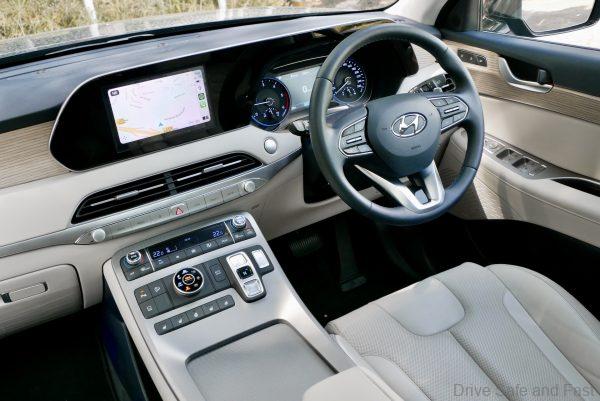 This configuration that we tested is the most affordable combination for the Malaysian market at RM328,888. Now that number may sound large, but it is actually pretty reasonable when you put things in context. Remember, most SUVs that are this large and refined are very premium vehicles that often cost upwards of twice this price when fully imported. We have to be clear though – the Palisade is not positioned as a premium vehicle. It is fully decked out and has enough equipment to tick all the boxes, yet the vehicles we mentioned earlier all have more than a little je ne sais quoi that set them apart from this Hyundai. They're all built with better materials, have more equipment and power and some of them have serious off-roading capability. And of course, all of them have either a badge or a nameplate with serious motoring heritage behind it.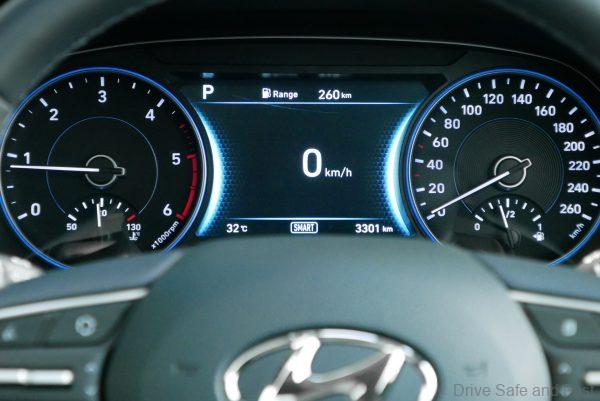 And yet, that's these are the only things the Palisade doesn't bring to the table. With that in mind, RM330,000 isn't bad value at all. The car is big. Seriously big. So if you're not into driving a 5m x 2m long machine around, this isn't the vehicle for you. But big cars like the Palisade are less constrained in terms of packaging. Hyundai's smaller vehicles are also very quiet, comfortable things. The Palisade takes things up a notch. Even at 110km/h it can cruise silently. Over potholes, the vehicle glides uninterrupted. It's really the best Hyundai has to offer short something with a Genesis badge.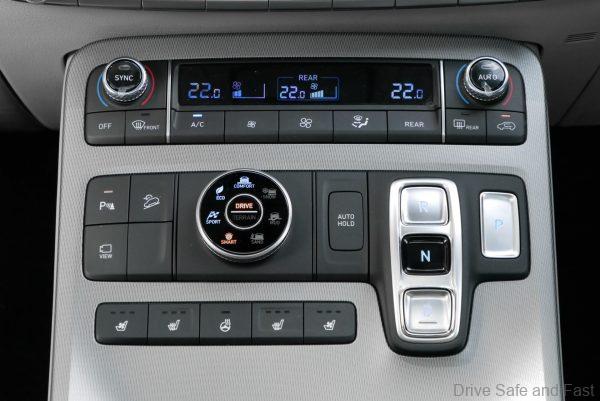 The 2.2L turbo diesel offers sufficient punch, with its 440Nm of torque doing most of the work here. 0-100km/h takes just over 10 seconds. It sounds slow but in reality it's actually the first half of that climb that takes a while due to the Palisade's 2 tonne weight. Going from 50-100km/h feels positively rapid, especially if you bury your right foot. When you do this, the engine is obviously something you're going to hear. However, it's still acceptable and is one of the most refined diesels we've experienced behind the wheel.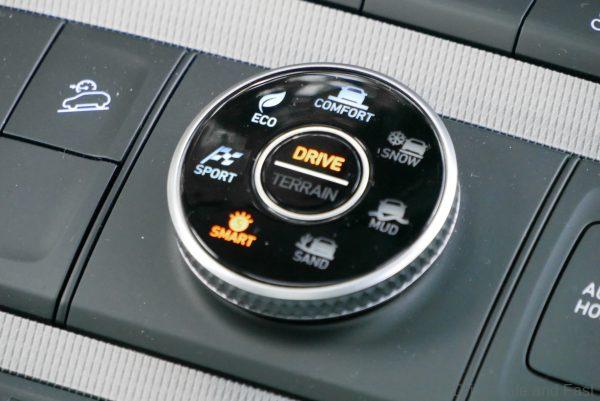 The HTAC all-wheel drive system isn't entirely necessary for a vehicle like this. Yes, it's an SUV, but it's primarily a soft-roader and customers at most will be looking at the ride height and ground clearance as its biggest draws. It's also very evident that Hyundai tuned the Palisade's chassis for road dynamism and comfort. The Palisade's steering response and suspension settings are quite frankly brilliant for the open highway and won't protest to being pushed around a B-road or two. It handles a bit the Santa Fe and not at all like the Land Cruiser that its dimensions rival.
In terms of features, the lack of ADAS on the diesel models is the only real glaring omission here. It would have been easily forgivable if they'd offered it as an option at least for the diesel model. Unfortunately you'll need to pay road tax for a more expensive 3.8L petrol version of the palisade to benefit from active safety. It's funny how just 5 years ago, the absence of ADAS would not have been an issue. Unfortunately, now that Perodua have made it available on all their models, it's tough to overlook, especially on cars that are over RM300,000 WITHOUT a premium badge.
The infotainment unit does feel a little small at 8 inches in this gigantic vehicle (especially with the huge blank glossy plastic surround) but it does feature Wireless Apple CarPlay, so it is easy to live with.
Seating and comfort in the Hyundai Palisade are strong points. The 12-way power adjustable seat for the driver comes much appreciated and should give any owner the perfect driving position for comfortable long trips across the country. Seating in the second row feels such as comfortable and supportive as the front row, and it's definitely a decent vehicle to be driven around in if you're not into badge snobbery. Manual sunshades and a fixed sunroof help elevate the experience at the rear. The third row of seats are large enough for 3 children or 2 normal sized adults. I myself could fit in there and been comfortable for a half an hour journey. There's just a lack of thigh support for someone of my height. Quite typical in almost all three row SUVs. Ceiling-mounted air-cond vents for the 2nd and 3rd row sort out the issue of climate control in the rear.
The Palisade can be optioned in one of three interior finishes. The Warm Grey nappa leather in our unit was definitely nice to look at and feel but the Black and Burgundy nappa leather options are probably better for long term ownership.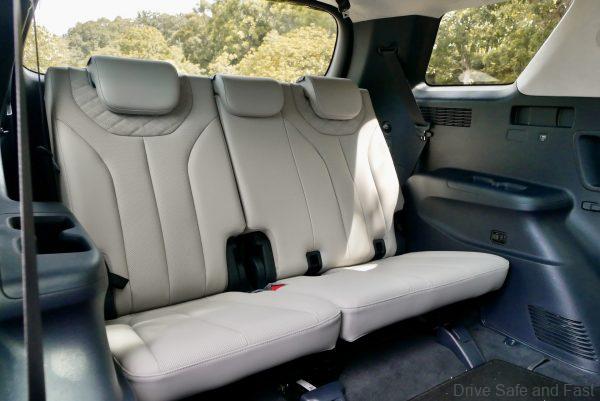 All-in-all, I really liked the Hyundai Palisade in this configuration. Get the 7-seater version if you really want no compromises in the 2nd row. I haven't tested the 3.8L V6 petrol, but the 2.2L turbodiesel ticks all the boxes for me and is cheaper to run. Its only real competitor in our market is the Mazda CX-9, which is comparable in size.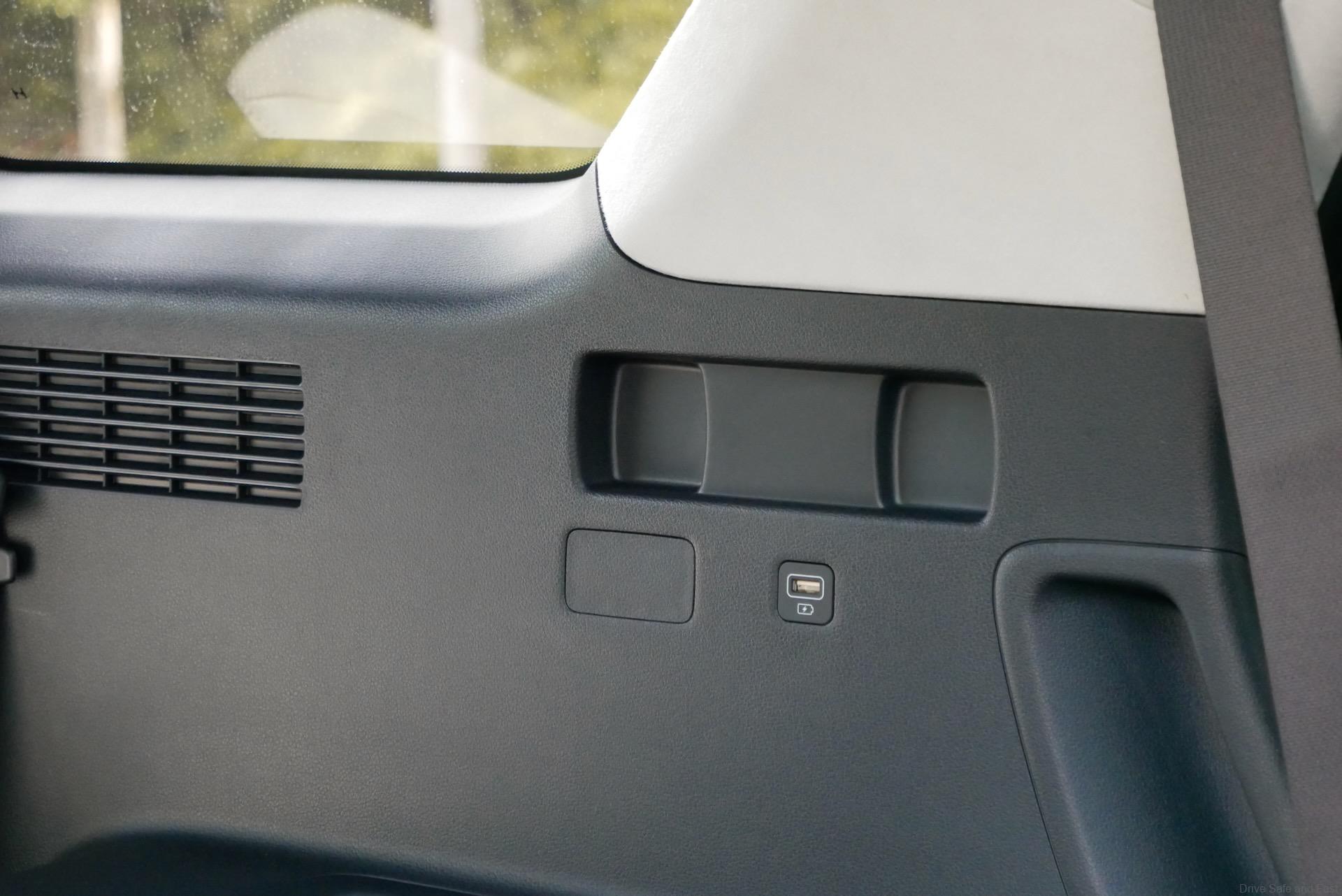 We've driven the CX-9 before and its engine is nicer to rev and the chassis is a little more dynamic. The Mazda also has some advantages in terms of perceived quality. However, the Palisade makes better use of its size for the comfort of its passengers. If you choose the Hyundai Palisade, you will also have to think about spending extra to get the full 5-year manufacturer warranty otherwise you'll be stuck with just 2-year/50,000km of coverage.
Hyundai Palisade 2.2 Diesel 8-Seater Exec Specifications
Engine: Inline-4, 16-Valve, DOHC, Turbo Diesel
Capacity: 2199cc
Gearbox: 8-speed Conventional Automatic
Max power: 197hp @ 3,800rpm
Max torque: 440Nm @ 1,750rpm
Price: RM328,888