Automotive
Published on July 26th, 2022 | by Subhash Nair
0
All-Electric Baidu Apollo RT6 Revealed In China
Baidu's Apollo RT6 will bring a autonomous robotaxi revolution in China soon.
Baidu, China's equivalent to technology company Google has shown a potential autonomous car in the Apollo RT6 production-ready prototype. The Apollo RT6 is an all-electric vehicle that Baidu says will come into operation in China starting 2023. It will make its debut on Baidu's driverless ride-hailing service called Apollo Go, which is available in 10 cities across China. This service has been running for the past 2 years using retrofitted hardware and software on existing vehicles.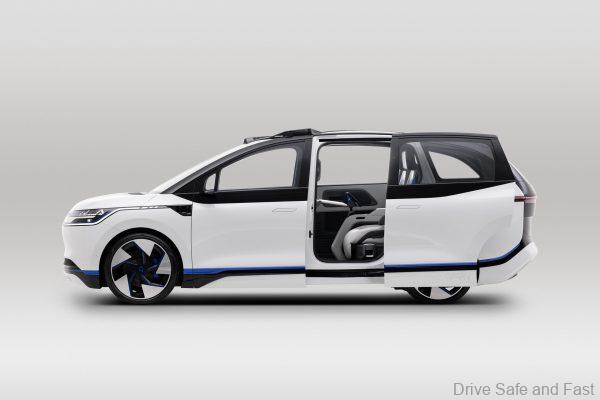 With Apollo RT6, Baidu has their own in-house vehicles with as many as 8 Lidar sensors providing data. These cars also have 6 millimetre wave radars, 12 ultrasonic radars and 12 cameras. These sensors have been seamlessly integrates into the panoramic glass roof. 1,200 TOPS of computing power give the vehicle level 4 autonomous driving capabilities and without a driver, the steering wheel can be detached and more room can be freed up for passenger room, vending machines, gaming consoles and more.
The system has seven layers of full redundancy in case certain aspects fail. On top of that, interactive lights signal to passengers and other cars on the road what the car is doing.
Baidu also plans to sell each of these for 250,000 yuan, which translates to about RM165,000, which is rather inexpensive all things considered.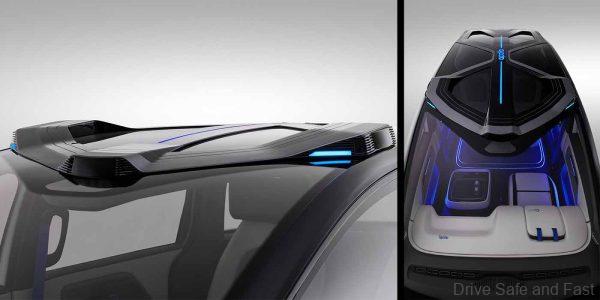 According to Robin Li, CEO of Baidu, the cost reduction brought about by the Apollo RT6 will accelerate the adoption of autonomous vehicles in China. Plus, with autonomous taxis, Baidu anticipates that the cost of taking a taxi will be cut in half. Baidu has some ambitious plans for the Apollo RT6. They'll start with 10,000 units next year and plan to build that fleet of driverless robotaxis up to 100,000 and they want to service some 65 cities by 2025 and 100 cities by 2030.
Baidu's CEO says that they can deploy tens of thousands of these vehicles across China. This is because the Apollo RT6 is 1/10th the cost of its competitors. They also say that their autonomous vehicles have the same skill level as a driver with 20 years of experience.