Automotive
Published on July 15th, 2022 | by Subhash Nair
0
Hyundai N Vision 74 Hydrogen Fuel Cell Hybrid Revealed
The Hyundai N Vision 74 might be the coolest looking thing with a 'Hyundai' badge.
Hyundai is a car company that doesn't really have a strong pedigree. That is at least what most car enthusiasts will have you believe. In a way, they were trying to do things that were a little ahead of their capabilities even as far back as the 1970s. One example is the Pony Coupé – a vehicle you probably haven't heard of because it never went into production. Today, Hyundai are using the Pony Coupé as a reference point for their first ever high-performance hydrogen fuel cell hybrid concept called the N Vision 74.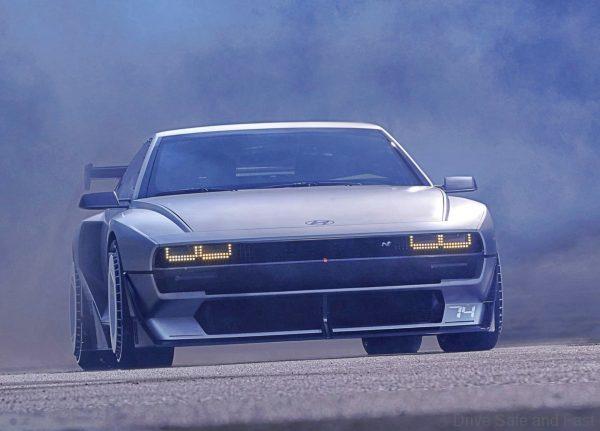 The N Vision 74 is simply stunning. It uses the same familiar parametric pixel lighting from the IONIQ 5 and IONIQ 6 models for an easily recognisable 'Hyundai family' look. But beyond that, it has absolutely unique proportions and styling that is very clearly influenced by the wedge-shaped supercars of the 1970s.
However, it's not an Italian supercar that Hyundai is basing this design on, but their very own Pony Coupé (which was designed by famed Italian automotive designer Giorgetto Giugiaro).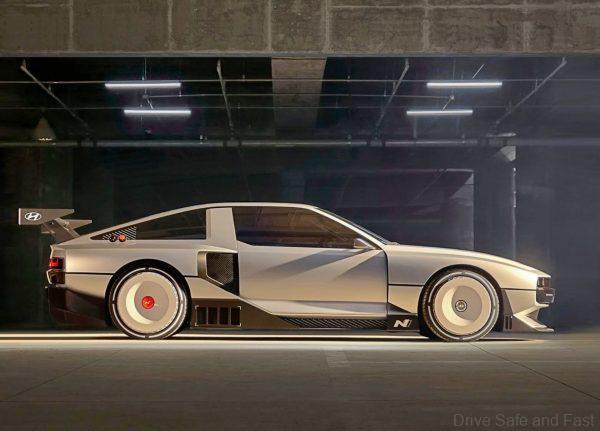 Besides the Pony Coupé's shape, the N Vision 74 also took inspiration from its unique B pillar and surfacing work. While no interior images were shown, Hyundai says that the interior will be an entertaining space with a driver-centric layout and a mix of digital and analogue elements.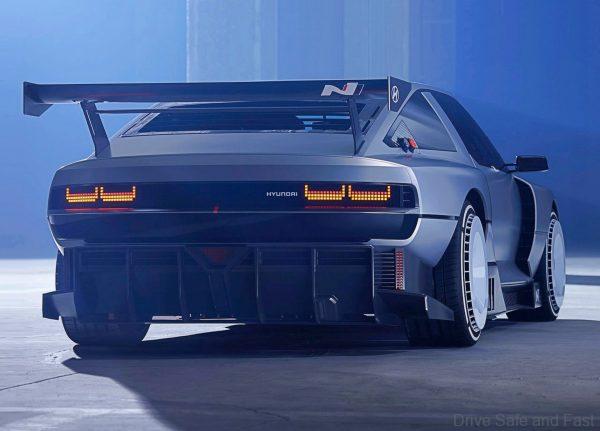 In terms of dimensions, the N Vision 74 is 4952mm long with a 2905mm wheelbase, it is 1995mm wide and 1331mm tall. Being an 'N' car, performance will be a priority. While electric cars do have some performance advantages, a fuel-cell electric vehicle like the N Vision 74 will have the added benefit of fast refuelling as hydrogen fuel is stored in liquid form for quick transfer. Hyundai is using the N Vision 74 as a 'rolling lab' for their N division to deal with hydrogen fuel cell technology.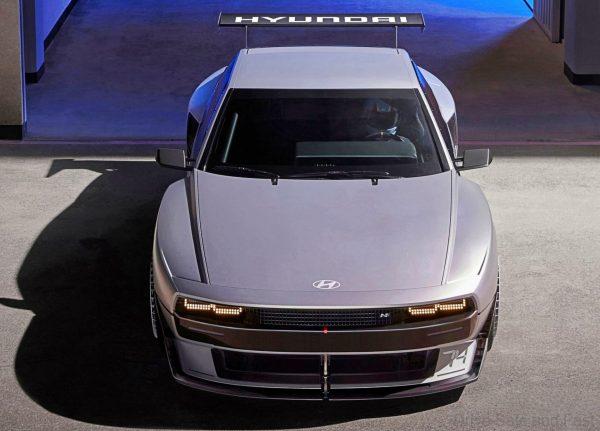 No mention of the E-GMP platform was made by Hyundai here. Instead, the company says that their engineers developed a hybrid structure of battery-electric in combination with a fuel cell system in an all-new layout. This means that the N Vision 74 also has a separate battery electric system to go along with the fuel cell system, allowing for better cooling efficiency.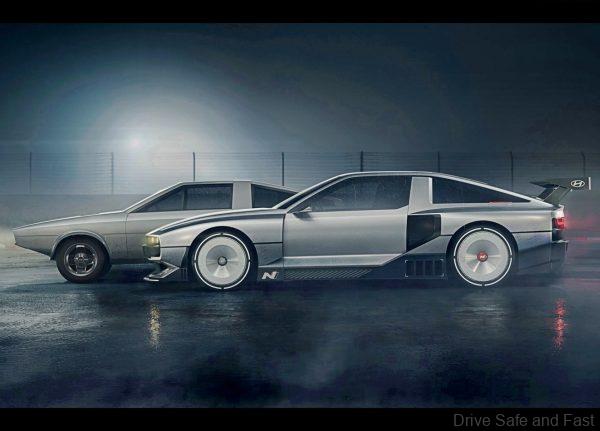 A three-channel cooling system is present to aid in this. The two different power sources can be used depending on the driving conditions. Hyundai N is working on fine tuning the logic to enable better torque vectoring by the two motors that power the car's rear wheels.