Used Cars
Published on July 17th, 2022 | by Daniel Sherman Fernandez
0
Nissan Serena 2nd Generation MPV Is Great Value Now
The Nissan Serena is a used family vehicle that is priced low right now.
If you have a need for a used MPV or a compact MPV then the online classifieds right now are plentiful. For us, buying a used unit will definitely be a better choice as let the first owner take the high depreciation and after looking at all the many options in today's market our choice would have to be a year 2001 onwards Nissan Serena, codenamed the C24.
Why not an earlier model Serena like a 1997 or even a 1999? Well there were big improvements made in the 2nd generation Serena which was launched in the year 2001. With a larger foot-print (size) and much better design, plus twin rear doors and a 2.0L engine it was a proper family vehicle.
This 2.0L engine was good for 145 horsepower and 179 Nm of torque working with a 4-speed CVT. From the showroom it came with 15-inch alloy wheels with wide 195 tires, a cabin foldable TV mounted between the front seats (on the roof, parking sensors and a steering column gear-shifter (this frees up space between the driver and front passenger)
Take note that this is the vehicle that many people unfairly overlook when considering a used people carrier and seem to prefer a second generation Toyota Estima 2.4 VVTi which costs more to run.
The interior is light and flexible where you can turn the Serena into a 7 to 8 seater or a 5 seater with much more cargo space, simply by removing or re-positioning the seats.
The Serena comes with two sliding doors where the second sliding door is great, particularly if you're unloading children or shopping beside busy roads or in a tight mall car-park.
Even the rear 3rd row seats are easily accessed through the middle row and then you might be surprised at how comfortable you are getting in and out. In fact, legroom for all rear passengers is very good.
There are only a few areas to watch with the Serena. Yes, the CVT (gearbox)is well known for having issues and being expensive to fix. If well looked after it should offer reliable service. You need to take a highway test drive (up to 100km/h) to test this. Listen for a whining noise at 80-100km/h. When you engage the gear, acceleration must be smooth and 'judder' free.
Shock absorbers tend to get quite a work-out if the car has been driven regularly with a full load of passengers and luggage. Push down on the fenders and the body should not sag.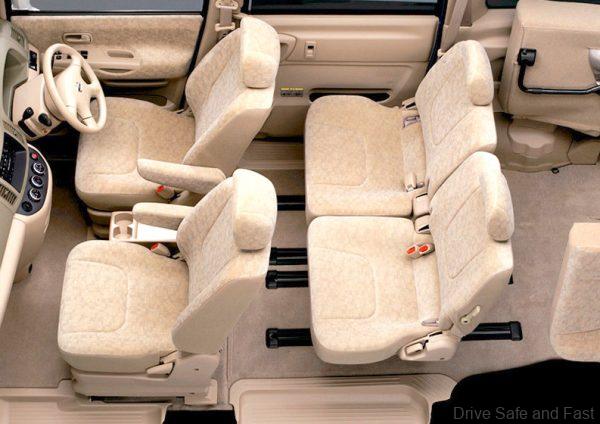 If it bounces back, the shock absorbers will need replacement. Mechanically, though, the rest of the Serena's underpinnings are long lasting and reliable but watch for rattily or smoky engines on some abused units. Some Serena's have been used by tour travel operators.
Interior trim may have had a hard life at the hands of the young children. Don't forget to check the electric windows, door-locks and air conditioning. Also check all seats to see if they work in the varied adjustments. Better still remove and reinstall all seats to check interior thoroughly.
For the asking price of between RM18,000 to RM25,000 you get lots of room in this Nissan MPV that takes up a minimum of space in the driveway and costs a lot less to run than most of the competition making the Serena an excellent value buy.
We suggest you look at a used Serena instead of a used Avanza or Exora which are priced very close but offer less comfort and less space.