Automotive
Published on July 31st, 2022 | by Daniel Sherman Fernandez
0
Toyota bZ4X Coming To Malaysia At RM248k Or So
Toyota's new bZ4X is the first of the 'Beyond Zero' range of EV's.
UMW Toyota is moving quickly into electrification as the import tax advantage right now for electric vehicles is just too good to ignore. The first full battery powered Toyota to land in Malaysian showrooms will be the bZ4X and we have already seen battery chargers being installed at their Shah Alam headquarters.
Since there will be zero import duty on this full electric SUV, we estimate a selling price of about RM248,000 which will put it side by side with the Toyota Harrier and RAV4.
Trying to figure out this name will be the first problem for Malaysian buyers which will be followed by the conversations that will be had on social media with possible wrong spellings made for the name bZ4X.
So what does bZ4X mean? Well the name breaks down into two meanings: 'bZ' explains the nature of this battery-electric vehicle by going 'Beyond Zero' emissions and 4X is defining it as a compact crossover SUV, where its numerical digit shared with the Toyota RAV4 which is almost the same size.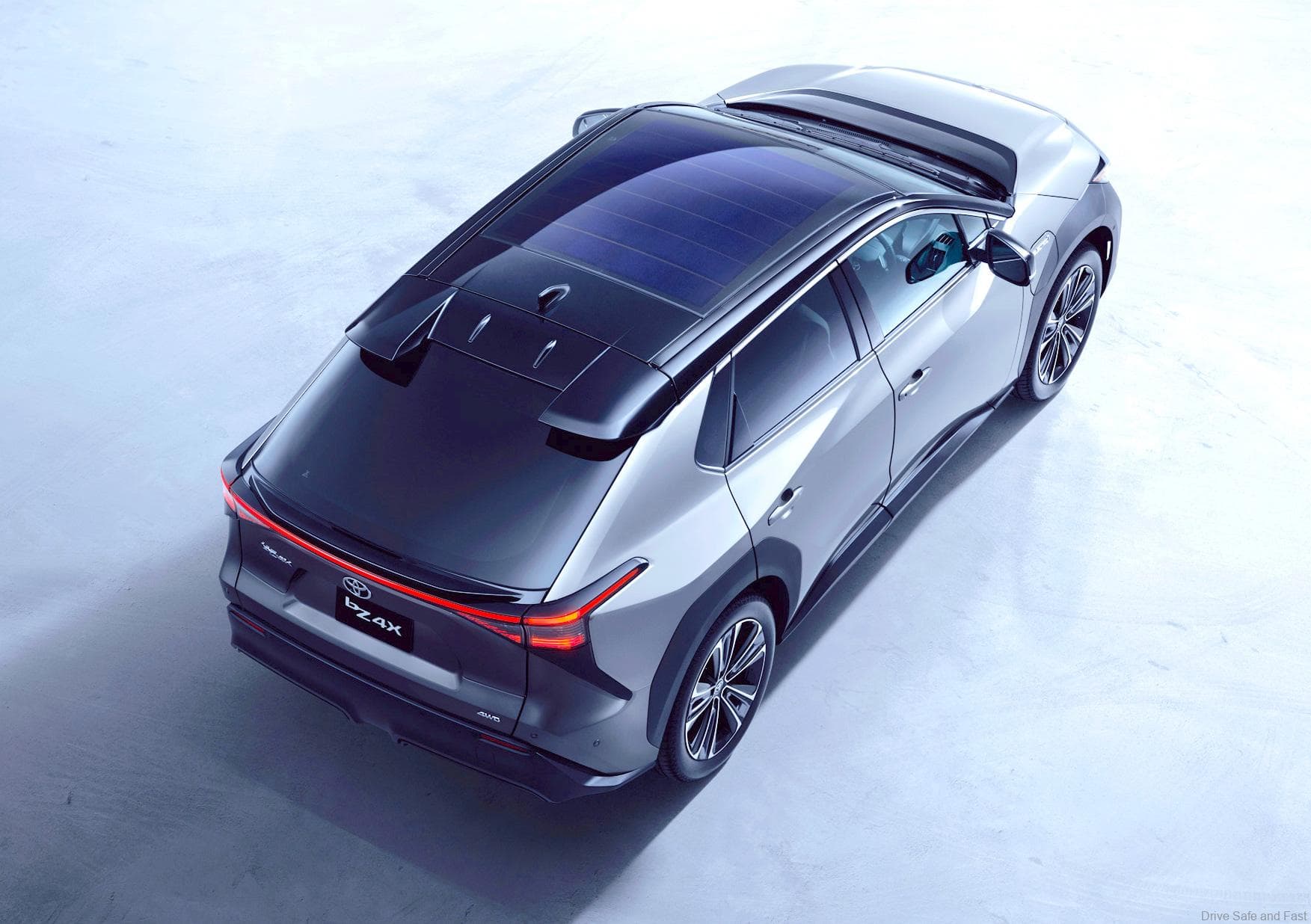 On May 12th this year, Toyota launched the bZ4X soon after they showed the global media their journey to deliver class best electrified vehicles across the globe.
The bZ4X is Toyota's first all-new battery electric vehicle (BEV). It breaks new ground in launching the company's bZ "Beyond Zero" sub-brand of zero emission models and in bringing genuine SUV off-road driving capability to the BEV market for the first time. Its introduction will accelerate Toyota's multi-technology path towards its goal of carbon neutrality.
The bZ4X's quality and performance are founded on Toyota's world-leading experience in electrified vehicle technology, a heritage that spans more than a quarter of a century. The company has also worked with Subaru as its development partner for bZ4X, benefiting from the manufacturer's renowned expertise in areas such as all-wheel drive engineering.
PRESS RELEASE: The bZ4X uses a high-density lithium-ion battery comprises 96 cells and has a 355.2 voltage rating. Its gross capacity is 71.4 kWh and it has an ambient temperature operating range of between -30 and +60°C.
Key to the battery's quality and durability is multiple monitoring of the voltage, current and temperature, from individual cell level. If any abnormal heat generation is detected, controls are automatically triggered.
Counter-measures have been put place to mitigate any material degradation, and there are safeguards in the manufacturing process to prevent foreign matter from entering the battery.
This is the first battery in a Toyota vehicle to adopt a water cooling system. This uses a refrigerant and helps maintain stable output with each cell individually cooled. The system is linked to the vehicle's air conditioning system so there is power-efficient co-ordination of battery and cabin temperature control.
Thanks to an efficient and effective heating system, including a heat pump, reliability is also maintained in sub-zero temperatures.
Toyota's confidence in the quality of the battery is reflected in a guarantee it will retain at least 70 percent of its capacity up to 10 years, covered by the original EV Manufacturing Warranty until 8 years or 160.000 kilometres, and with the additional Extended Battery Care up to 10 years or 1 million kilometres driven that is activated by an annual EV Health Check (T&C apply and will vary from country to country).