Cars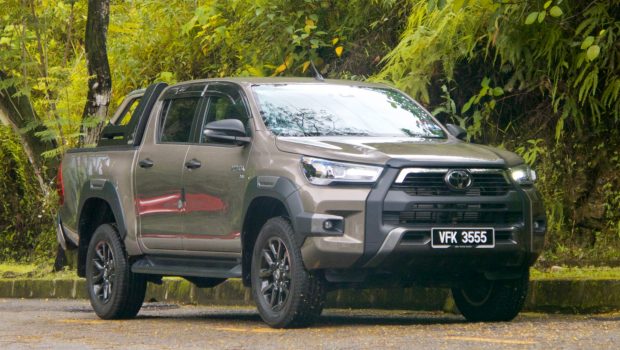 Published on August 5th, 2022 | by Subhash Nair
0
2021 Toyota Hilux Rogue 2.8L Quick Review
The Toyota Hilux Rogue is RM150,000, but its new engine and safety features are exceptional.
Years after Ford pioneered the 'dressed up' Wildtrak option, Toyota arrives with a dressed up Hilux called the 'Rogue'. This new edition has enabled Toyota to charge close to RM150,000 for a pick-up truck for the first time, but have they done enough to justify such a price tag? Let's find out.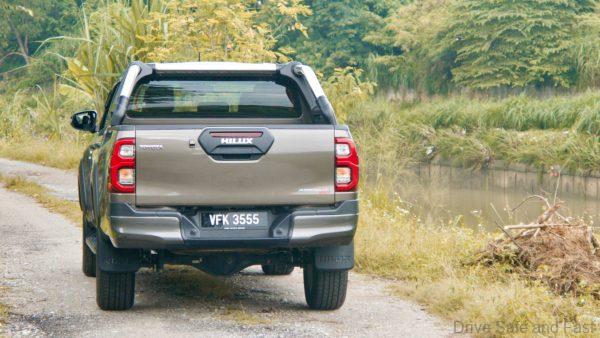 Toyota has also decided to withhold their 2.8L turbodiesel motor specifically for this variant of the Hilux. While this does make the new Hilux Rogue feel more special than other standard Hilux models, some traditional pick-up buyers may feel a little bit short changed. It wasn't so long ago that the Hilux could be purchased with a 2.8L engine at about RM140,000. Today, if you want the larger displacement motor, you have to spend RM150,000 and take it with all the Rogue styling whether you like it or not.
The question is whether Toyota is justified in packaging the Hilux in this way. There are probably a section of buyers who operate trucks commercially who feel they need the 2.8L engine for certain applications. After all, the output difference is huge!
You get 148hp and 400Nm of torque on the 2.4L models but 202hp and 500Nm of torque on the 2.8L. This torque difference is probably most noticeable to businesses that frequently load of their trucks with cargo off-road. I think this may be the biggest argument against Toyota's approach to packaging the Hilux in this generation.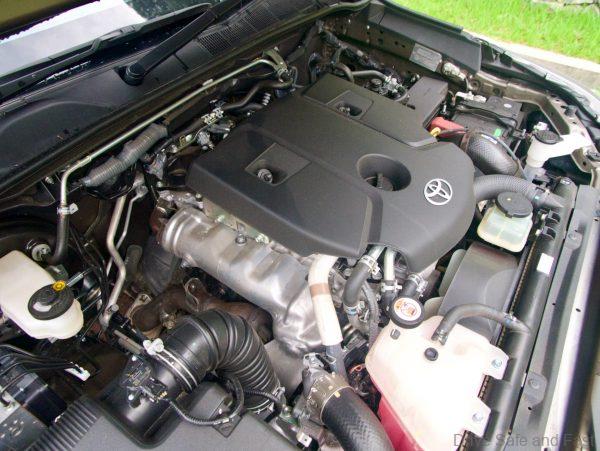 From most other points of view, they nailed it.
In this facelift of the Hilux, the 2.8L engine has been revised and the output has indeed gone up. Before 2020, the Hilux 2.8L only put out 175hp and 450Nm of torque. Now it has as much torque as the most powerful Ranger variant and almost as much power too. Not only is the new 2.8L more powerful, it's also more fuel efficient than before. They achieved this dual advantage by using a new heavy duty turbocharger that is water cooled. It's a big leap – one that no other Japanese manufacturer can match.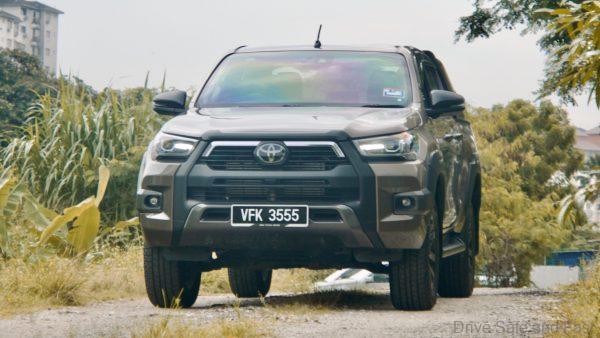 The Hilux Rogue is also about RM13,000 more expensive than the next variant down – the Hilux 2.4 V. And in that price difference not only do you get one of the most powerful diesel engines available in the segment, you also get Toyota Safety Sense Advanced Driver Assistance Systems (including Pre-Collision System, Lane Departure Alert, Dynamic Radar Cruise Control), which helps reduce the risk of human error on the road. The Hilux Rogue is also the only variant to come with Downhill Assist Control, allowing the truck to limit its own speed when coming down a steep hill. These are all objectively impressive add-ons for a relatively small price increase over the 2.4 V.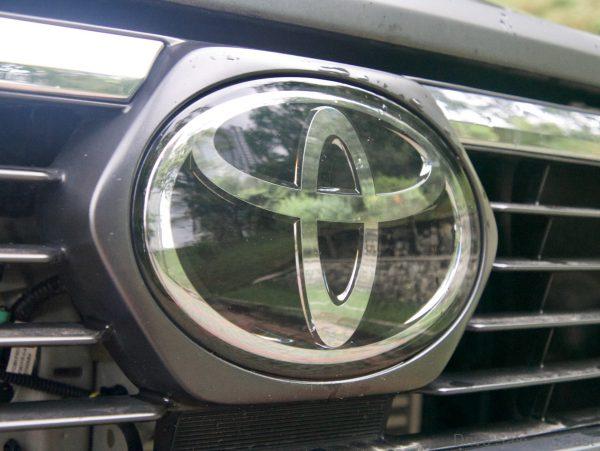 Then there's the subjective elements to consider as well. The Hilux Rogue's styling is more than just a paint and decal job (though there are Rogue decals). All chrome elements are finished in darker grey and blacks. There are body cladding pieces moulded specifically for the Rogue variant.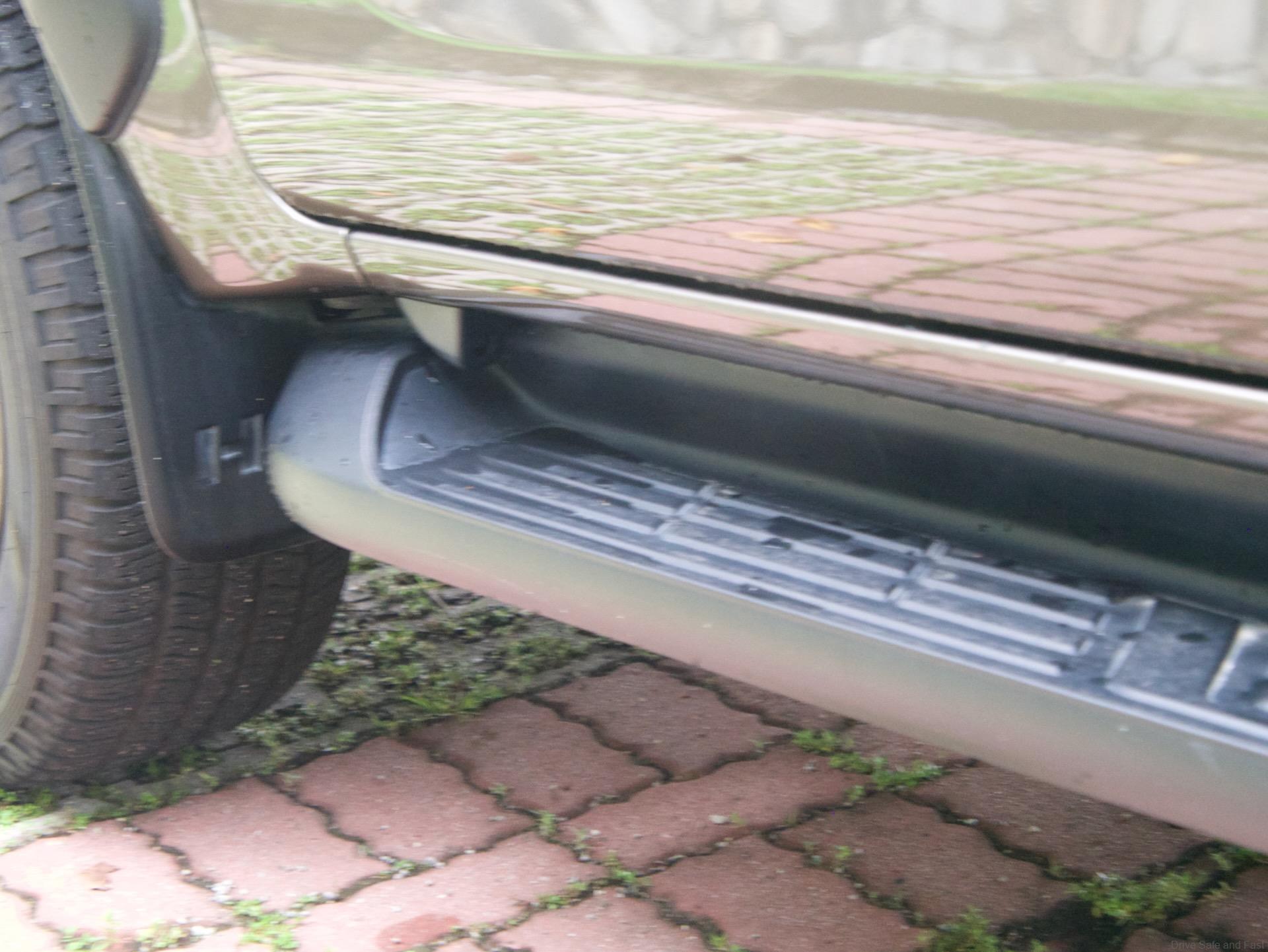 Floor mats, seat covers, graphics, and darkened finishing to the wheels, mirror caps, and door handles help elevate the Rogue. Some will appreciate this new identity for the Hilux, which may have come across as a little generic in previous iterations. At worse, there's nothing offensive or tacky about this new direction for the workhorse. If anything, it's the start of something new for the Hilux and it can only get better from here on.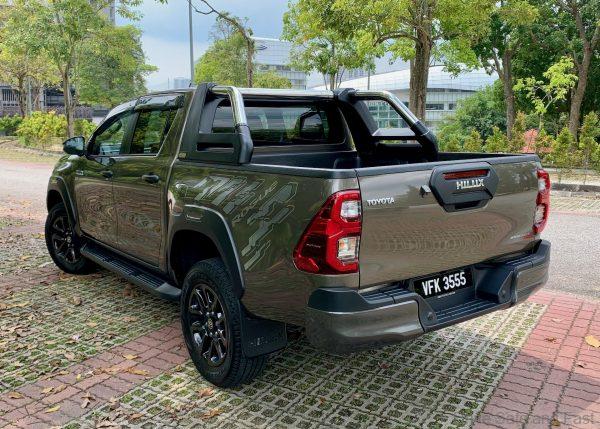 While they've managed to salvage the Hilux's design in this generation by making it look more rugged, the interior remains a bit of a strange and curvy place to be. There are unnecessary bulges and loads of glossy black plastics throughout that don't look at home in a pick-up truck.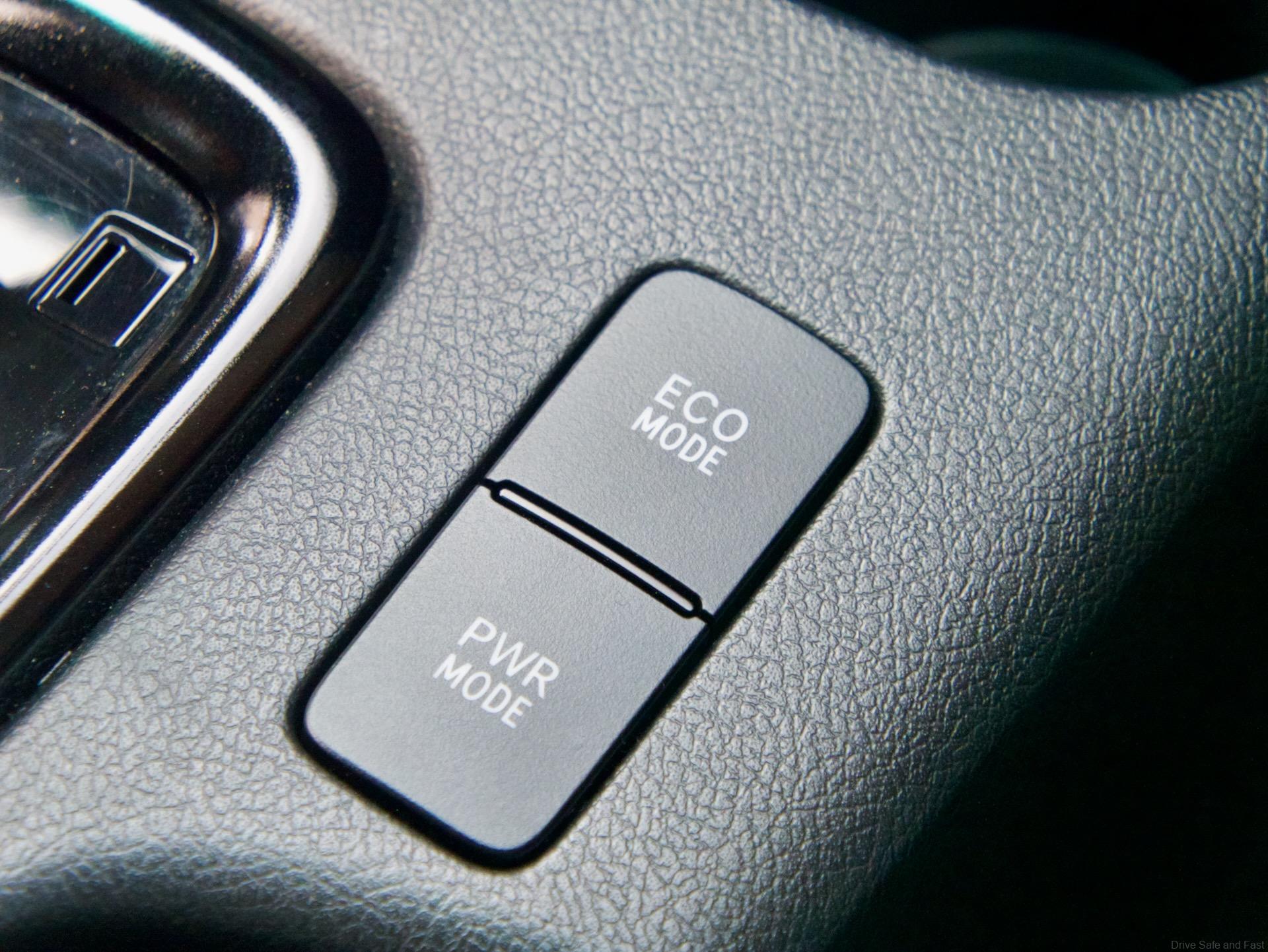 Although the cabin lacks purpose in its design, it's clearly quite well thought out with loads of useful storage, cubbies, and cupholders. The infotainment unit is also pretty good at 6.75″ with wired Apple CarPlay and Android Auto readiness. This display also doubles as the 360-degree camera output, which is handy for such a large vehicle. Dual zone auto climate control and a colour Multi Info Display help modernise the interior a touch too.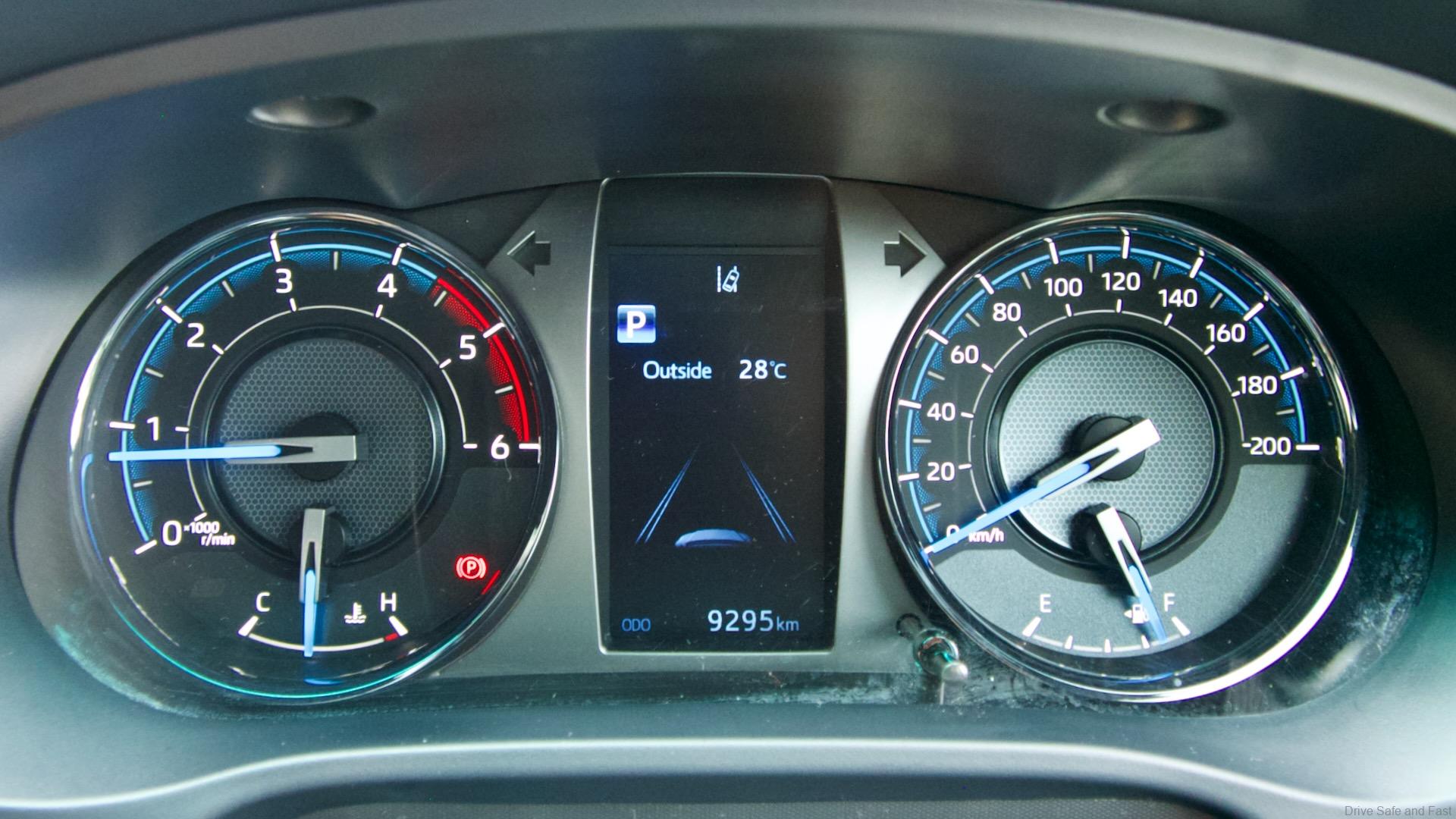 Overall, the Toyota Hilux Rogue is a decent attempt to elevate the Hilux name and give it a dash of personality short of an extensive makeover. It's still the same practical and durable pick-up but this time Toyota wants its rivals to know it can keep up with the trends and in terms of on-paper numbers. If you want something a bit more comfortable, the Nissan Navara Pro-4X is a great alternative. Otherwise, the Mitsubishi Triton Athlete, Isuzu D-Max X-Terrain and Mazda BT-50 aren't too far behind, and they've all got personalities of their own.
2021 Toyota Hilux Rogue 2.8L Specifications
Engine: Inline-4, 16-Valve, DOHC, Turbodiesel
Capacity: 2755cc
Gearbox: 6-speed Conventional Automatic
Max power: 202hp @ 3,400rpm
Max torque: 500Nm @ 1,600rpm
Price: RM149,880.00