News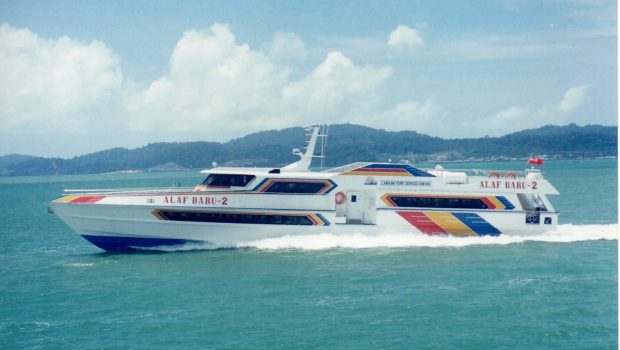 Published on August 8th, 2022 | by Sounder Rajen
0
Langkawi Ferry Prices Up After 15 years
Is this due to the rising cost of fuel?
After 15 years, the price of a ferry ticket for a round trip from Kuala Kedah and Kuala Perlis to Langkawi is increasing.
Consortium Ferry Line Ventures sdn bhd Human Resource and Operations Manager, Captain Baharin Baharom stated that the increase in price was to accommodate the rising salaries of the crew, aside from the increased diesel fuel costs which rose to RM 4.17 per litre this year compared to 83 cents per litre in 2007.
The captain said that Consortium Ferry Line Ventures is a combination of the seven biggest passenger ferry companies in the country.
He also stated that the original price for a round trip between Kuala Perlis and Langkawi was RM18 for adults and has increased by RM3 for local tourists bringing the total to RM 21 and as for children, the fare has increased from RM13 to RM16.
On top of that, the captain also said, "However for local residents who live in Langkawi, the price of a ticket for adults will remain at RM15 and RM10 for children."
"The fare also remains unchanged for disabled people at RM10 and senior citizens aged 60 and above will still pay the usual RM13 fare as usual," He added.
Moreover, the captain also stated that the original ticket fare for adult foreign nationals which was RM18 before was increased by RM9 making the new price RM27 and as for foreign national children the fare has been increased to RM19.5 from the original RM13 per person fare.
He also said that adult passengers riding the ferry from Kuala Kedah will have to pay the new fare of RM26.50 for foreign nationals and RM23 for locals. As for local children, the fare has increased by RM3.50 bringing the new fare to RM 20.50 up from RM17 before.
The captain added, "Nonetheless, for Langkawi residents the fare remains unchanged at RM20 for adults and RM14 for children, while senior citizens aged 60 and above still pay RM17 and disabled people still pay RM14."
The captain stated that the fare for foreign tourists has increased to RM34.50 from the original price of RM23 while for foreign children, the fare is now RM25.50 compared to the original price of RM17.
The captain said the last time the ferry fare was increased was on 15 December 2007, which was 15 years ago and the fare was raised by RM5 for trips from Kuala Kedah and RM3 for trips from Kuala Perlis.
He concluded by saying, "This makes the ferry fares the lowest and best in the country at this time."
Despite the increase in price for Diesel, it is still heavily subsidized by the Government, so clearly there is more to this than we are being told.
The major question now is, will all forms of public transport see increased fares? Will the fare for an interstate bus cost more soon as well?