Cars
Published on September 4th, 2022 | by Subhash Nair
0
2022 Peugeot 5008 1.6 THP Allure CKD Facelift Malaysia Review
The facelifted and locally-assembled Peugeot 5008 1.6 THP Allure is the perfect 1-car-garage.
There's something to be said about the MPV. It's often said to be least desirable shape one can offer in today's car market. Why? Perhaps because the best MPVs are often the most utilitarian. But that utilitarian philosophy behind every MPV is what makes them pretty much the best '1-car-garage' vehicles out there. It's the one type of vehicle that can bring the most joy and use to the highest number of people. But not everyone wants to drive around in a large van with sliding doors all the time. In fact, most Alphard and Vellfire owners will attest to the fact that 90% of the available seats and boot space are unoccupied more than 50% of the time. To those people, something like the Peugeot 5008 will make a lot more sense.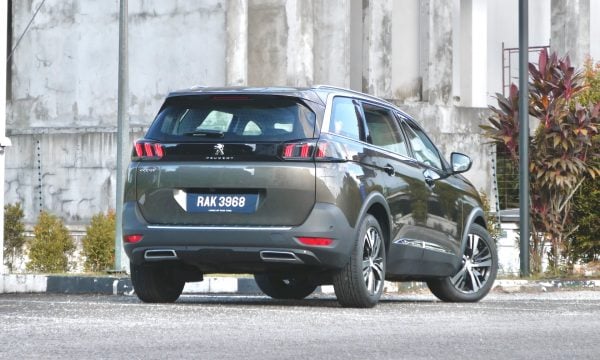 The Peugeot 5008 is an MPV in terms of utility. But in terms of performance and styling, it deviates from what's expected from this bodystyle. That is because the 5008 is essentially a 3008 with 2 extra seats without such a dramatic sloping roofline and a larger boot. It's not quite an SUV in terms of styling, but it does take some crossover cues.
Outside, you get matte black plastic cladding all around for that tough off-roader look. Wheel arches are also a little more flared out than what you might typically find on a people carrier. The subtle roof spoiler and twin exhaust finishers also hint at something a little sportier than a soccer mom's runabout.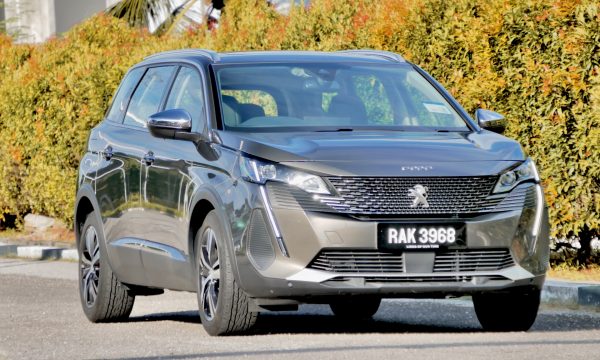 There are also plenty of luxurious appointments on the outside. This facelifted model comes with new LED lighting, revised lighting signatures, redesigned bumpers and a new grille. The rear now features sequential turn signal lights and the new face is handsome and sophisticated – essentially shared with the 3008. The new grille blends into the bodywork seamlessly with the chrome pins narrowing closer to the centre for a 3 dimensional look. 18″ dual tone alloy wheels complete the look of a futuristic concept car for the road. Peugeot's design studio laid most of the fundamentals back in 2016 and even 6 years on, the 5008 looks like nothing else on the road.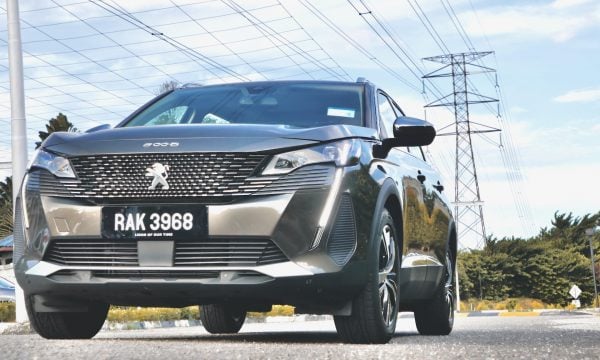 The same can be said on the inside. The i-Cockpit still feels like a unique experience with its stylistic dashboard and seating position. Everything inside feels like it has been thoughtfully designed though it does lean into its own philosophy pretty hard. Some may instantly fall in love with the attention to detail, strong asymmetrical design, low slung and tiny steering wheel with its flat top and bottom, column-mounted paddle shifters, and heavy use of woven fabrics and chrome accents. Others just won't like it at all. It simply has to be experienced first hand.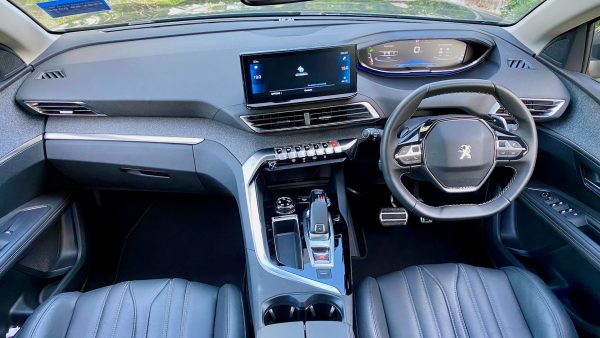 For 2022, the infotainment unit has been widened significantly to 10″ across. It also sports Apple CarPlay and plays music through a respectable Arkamsys 6-speaker setup. Just like the 3008, you get quite a few amenities that are unexpected at this price point for a CKD vehicle. This includes a panoramic roof that extends all the way to the 2nd row of seats, a wireless Qi charger in front, high-quality leather upholstery, and a handsfree powered tailgate.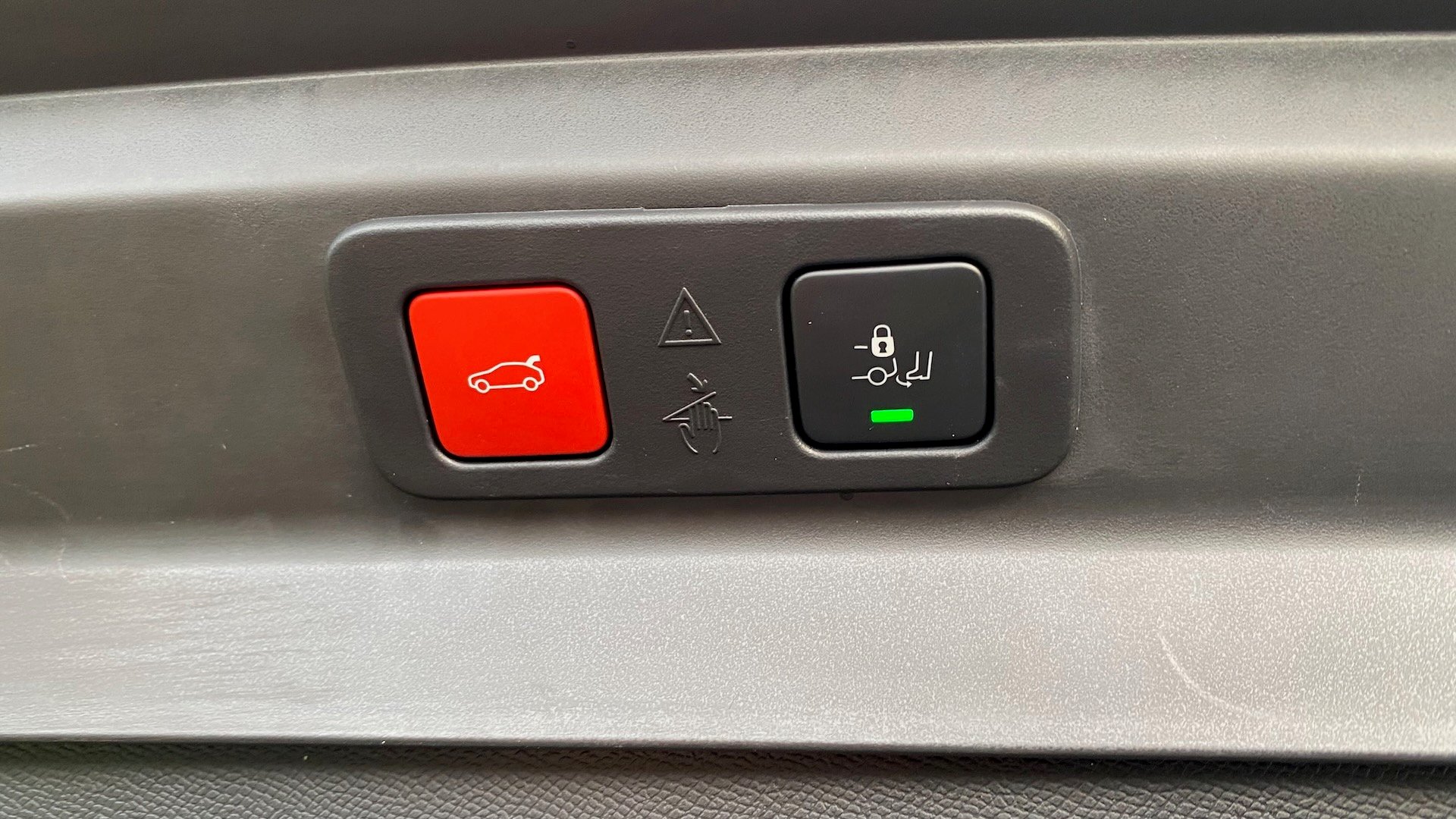 It's also good that some of the basics are covered, like fully powered seating adjustment for the front row, rear blowers with blower speed adjustment, an electric parking brake, and a reverse camera with a faux bird eye view mode that composites the image around your vehicle based on the single rear mounted ultrawide camera as you reverse.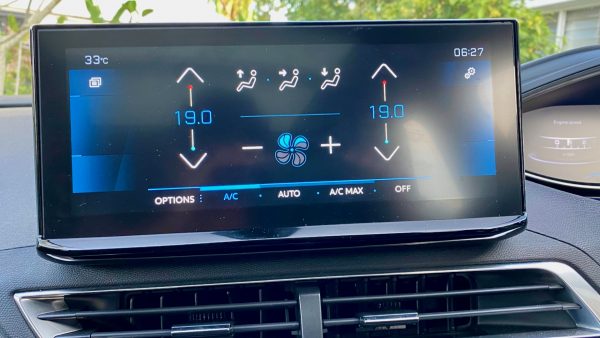 The biggest difference between the 5008 and its 3008 sibling comes south of the the C-pillar. Visually, the look of the 5008 is a lot more boxy. It lacks the 'floating roof' effect accomplished in the 3008 and the rearmost side windows are flatter to match the flatter roofline. It's clearly a car that was designed for more practicality while sharing the 3008's stunning looks.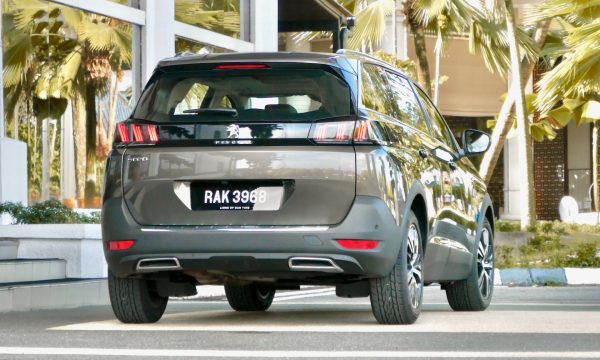 Inside, the 5008 is a better place to be if you're in one of the rear seats. The air cond blowers here can be individually closed and the blower speed can be controlled. The 2nd row of seats sits on rails and splits equally in three parts for greater flexibility. The outer seats tilt forward to give access to the 3rd row of seats, which are admittedly very small. These should really be used sparsely if at all. Occupants here only get a 12V socket, cupholders and some seat belts to keep them company. Still, it's better to have extra seats and not use them then to need extra seats and not have them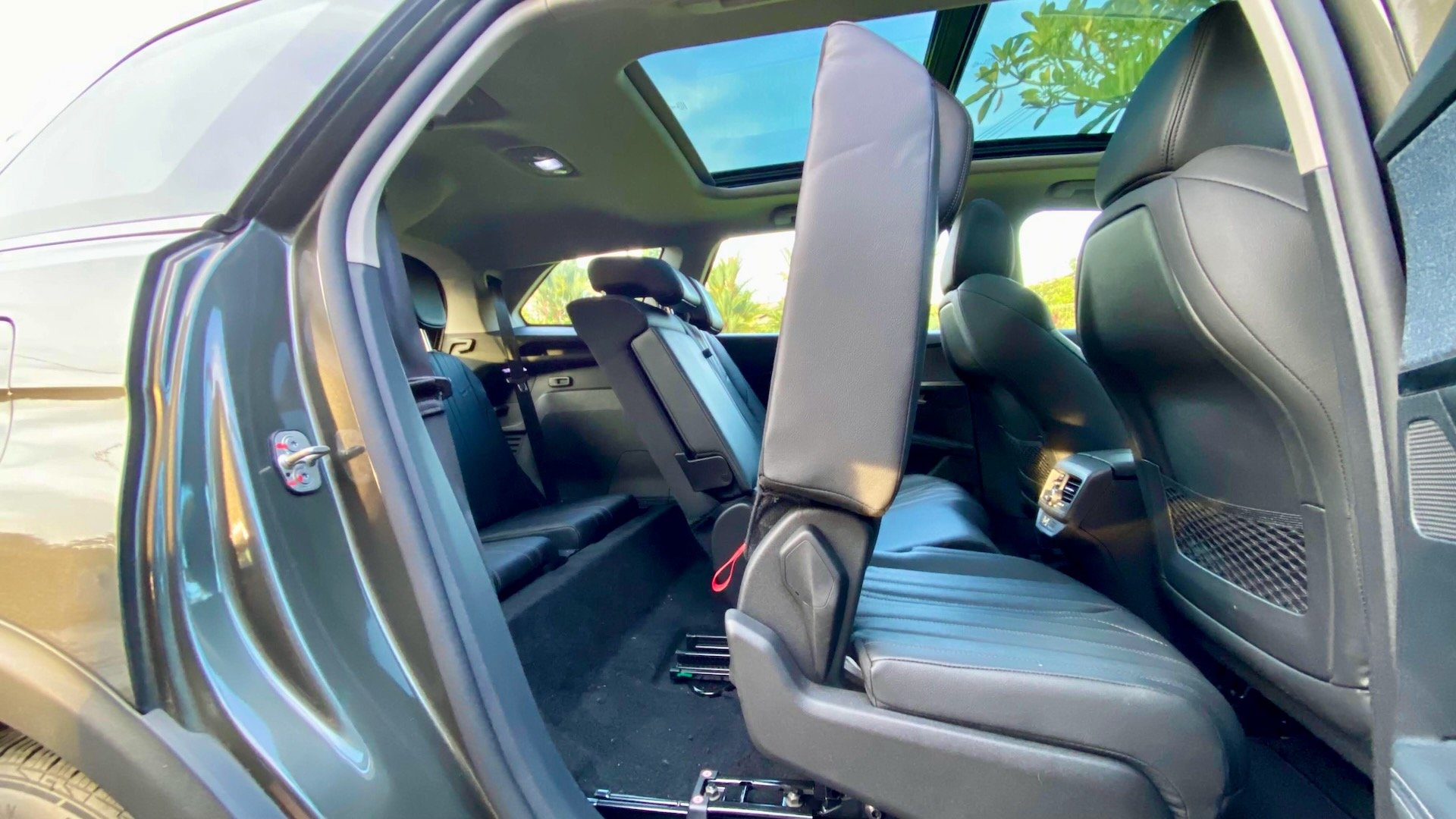 That being said, when these last seats are folded flat, the resulting boot space is quite impressive. A total of 952 litres of boot space can be freed up if required. Frankly, that flexibility between people carrying and cargo carrying capacity is what makes the 5008 worth the additional RM16,000 over the 3008.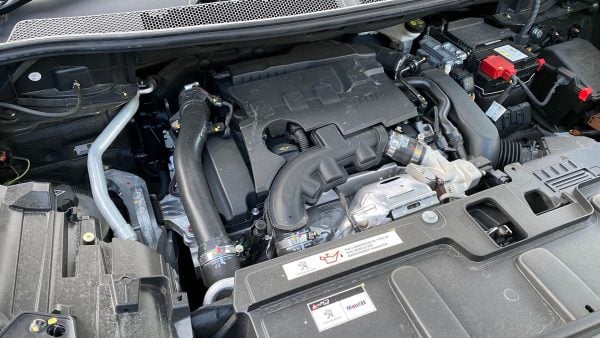 In terms of power, it still uses the same 1.6L THP engine as the 3008. This isn't Peugeot's new PureTech 3-cylinder, but it's still a modern, turbocharged engine with direct injection. Plus, it has 4 cylinders for a smoother overall feel. Its output is higher than the PureTech's too at 165 hp and 240Nm of torque. The THP engine is a good performer and more suited to these larger vehicles. They've also been on the market for longer, so more is known about their dependability in our climate and traffic. Speaking of tried and tested, the 6-speed conventional automatic transmission in here comes from Aisin. It's smooth and sufficient for the job. Not quite as quick shifting nor as economical as dual clutch and continuously variable alternatives, but more durable and natural feeling.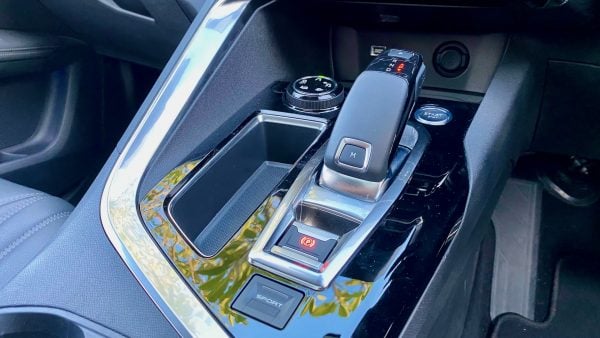 The way the Peugeot 5008 drives is pretty distinctive. The small steering wheel is sensitive to inputs. The body rolls around a little in hard corners but overall there's a distinctly 'French' handling to the 5008. It's simultaneously made for rough road surfaces and hard driving – something no German or Italian vehicle can achieve.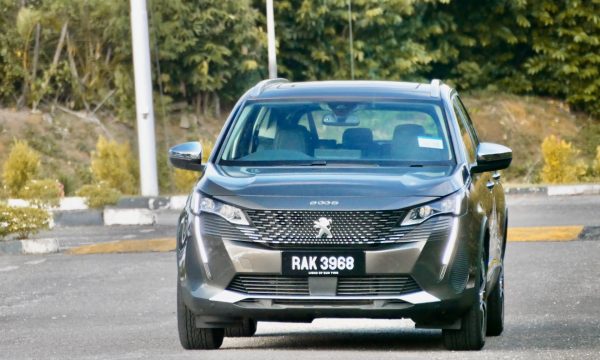 In my books, the Peugeot 5008 works really well for households that need to get by with just 1 vehicle in the garage. It has the style and class of a premium SUV, the comfort and practicality of an MPV, and it isn't that expensive. If something like the Mazda CX-8 is a bit too large or over budget, the Peugeot 5008 makes perfect sense. Both models are served by Bermaz and get similar 5-year warranties with maintenance thrown in.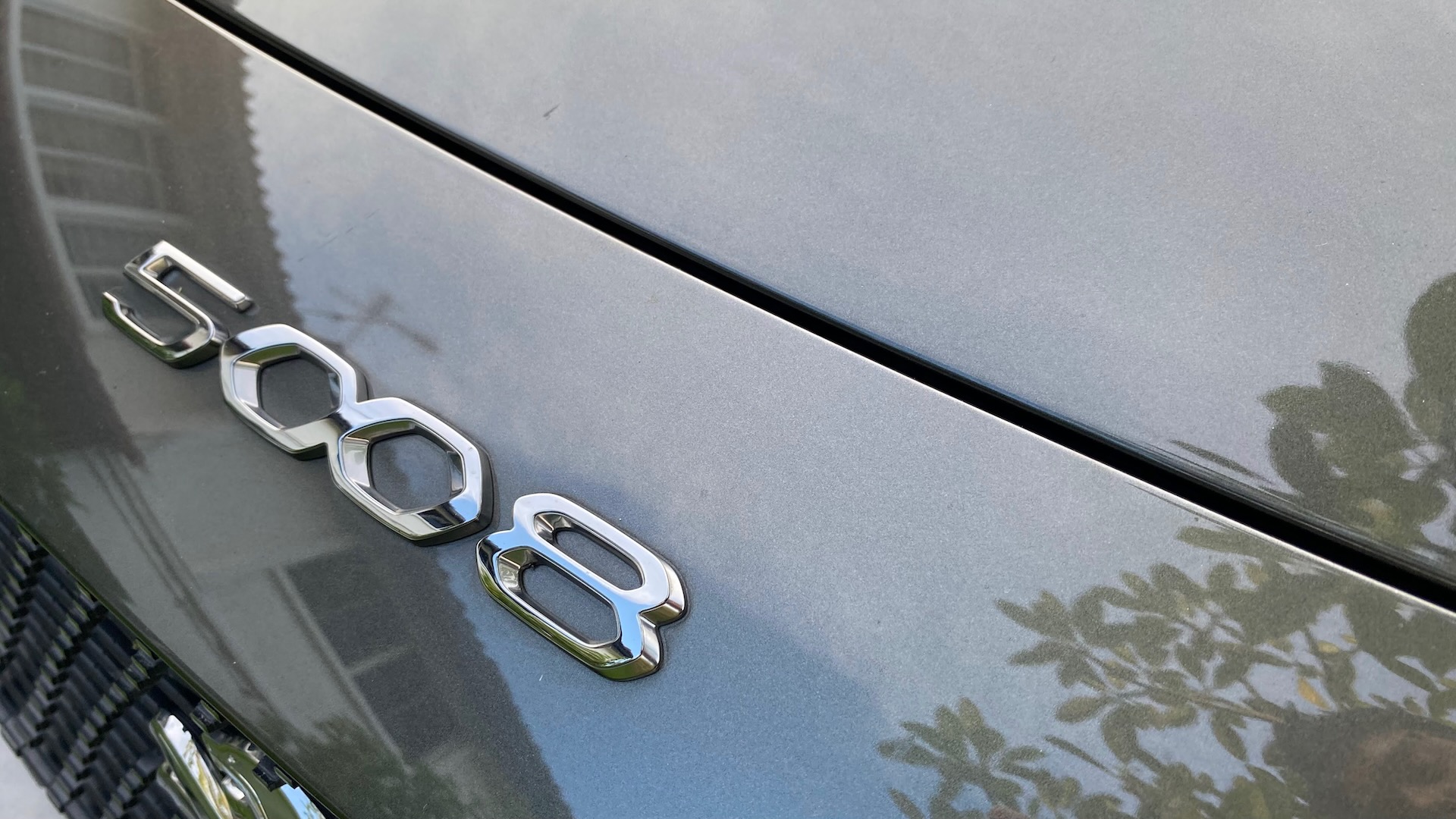 Peugeot 5008 1.6THP Allure Specifications
Engine: Inline-4, 16-Valve, DOHC, Turbocharged Petrol
Capacity: 1,598cc
Gearbox: 6-speed Conventional Automatic
Max power: 165hp @ 6,000rpm
Max torque: 240Nm @ 1,400rpm
Top speed: 205km/h
Price: RM182,388