Automotive
Published on September 27th, 2022 | by Subhash Nair
0
20 Years Of The Porsche Cayenne In 5 Surprising Roles
Looking back at the Porsche Cayenne over the last 20 years.
Today, every performance brand from Lamborghini to Ferrari has an SUV on offer, but 20 years ago it was only Porsche with the Cayenne. Back in 2002, the first ever Porsche Cayenne debuted alongside the Boxster and the 996-generation 911 to help the Stuttgart-based sports car manufacturer tap into new markets. They have sold over a million Cayennes since its inception.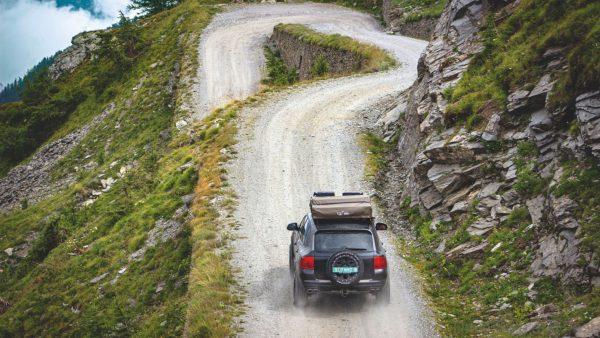 Having an SUV in the market meant that for the first time, customers had the option of using a Porsche in a number of exciting new roles. Over the last 2 decades, the Cayenne's diversity and utility has paired well with the high-performance and high-quality attributes of the Porsche brand. Here's a look at some of the roles the Cayenne has played since its launch in 2002.
Cayenne As A Camera Car
Ukrainian Engineer Anatoliy Kokush won an Oscar for this contraption in 2006 called 'The Russian Arm' which allows a mounted camera to be 'driven' at up to 150km/h with 360-degree rotational control. This 180kg an electronically stabilised crane was mounted to a 2014 Porsche Cayenne Turbo in one of its applications.
Camper SUV
While most of us have love the stability of a permanent address, some have more restless spirits and must keep moving. In 2021, an American named Harrison Schoen converted a 2008 Porsche Cayenne into a mobile home complete with a plank bed to sleep in, a canopy with disco lighting, a roof box, a camping stove and a roof-mounted shower. The car itself is outfitted with a 3″ lift kit and has 18″ wheels wrapped in all-terrain tyres. He has a goal of visiting every national park in the US with this vehicle.
Safety Car For Australia's Supercars Championship
Though an SUV, the Cayenne is a thoroughbred Porsche when it comes to performance. To demonstrate just how at home the Cayennes are on track, Porsche Cars Australia supplied three Porsche Cayenne SUVs to the Supercars Championship in 2017. The Supercars Championship is the most popular racing series for touring cars in Australia. Two of the Cayenne S units were powered by 4.2L V8 turbo diesel engines and these served as safety car and medical car while the third Cayenne Diesel Platinum Edition with a 3.0L V6 turbo diesel engine served as course car. The cars come with custom decals and emergency vehicle lighting on their roofs.
Safari Car in South Africa
From the beginning, the Porsche Cayenne was conceptualised to have great off-road capabilities. Not only did it get a high ground clearance, but all-wheel drive has always been standard. South African Shane Oosthuizen has decided to show just how suitable the first Cayenne is as a expedition vehicle. He's taken a Cayenne Turbo from 2004 and converted it into a Safari car for his adventures across Africa and Europe. Modifications include increased ground clearance, all-terrain tyres, a roof rack, 40L worth of spare fuel, a roof tent, a pull-out awning, a 12V refrigerator and a digital sound system.
As An Ambulance For Heart Attack Patients
In an emergency situation, you'll want the fastest possible route to the hospital in the fastest possible ambulance. Most ambulances are based on commercial vehicle platforms due to the space needed for all the required equipment. In Madrid however there is a 2015 Porsche Cayenne S E-Hybrid that has been specially built to serve as an ambulance in the case of cardiac arrests. This ambulance comes equipped with extracorporeal membrane oxygenation equipment, which can serve as an external heart and lung to keep those suffering from a heart attack alive for longer. What's more, there's even some electric range to this version of the Cayenne, which helps it move emissions free through parts of the city.