Automotive
Published on October 26th, 2022 | by Subhash Nair
0
11th Gen Honda Accord Teased Ahead Of Next Month's Debut
An all-new Honda Accord will be shown before the previous facelift model is introduced in Malaysia.
It's no secret that the sedan market is slowly shrinking as SUVs become more popular. While sedans still have their place in certain markets, like the USA, old staples that used to be 'bread and butter' products for most brands today are looked at as niche offerings. The Accord is one such example. The current 10th generation model was facelifted for the 2021 model year, but that facelift model wasn't brought into the Malaysian market. And now an all-new 11 generation Accord is about to be shown.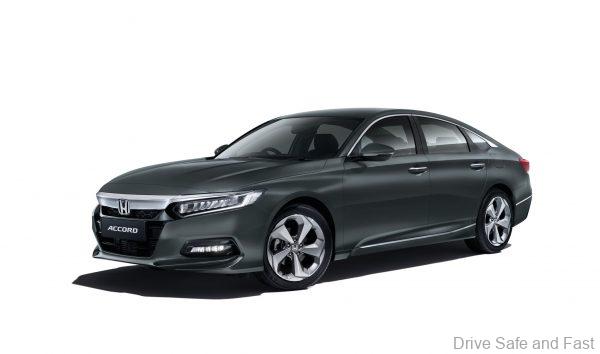 Leaked patent images of the new 11th generation Honda Accord first surfaced on the web a few months ago. The images show a much more handsome and angular machine with the familiar sloping roofline of the 10th generation.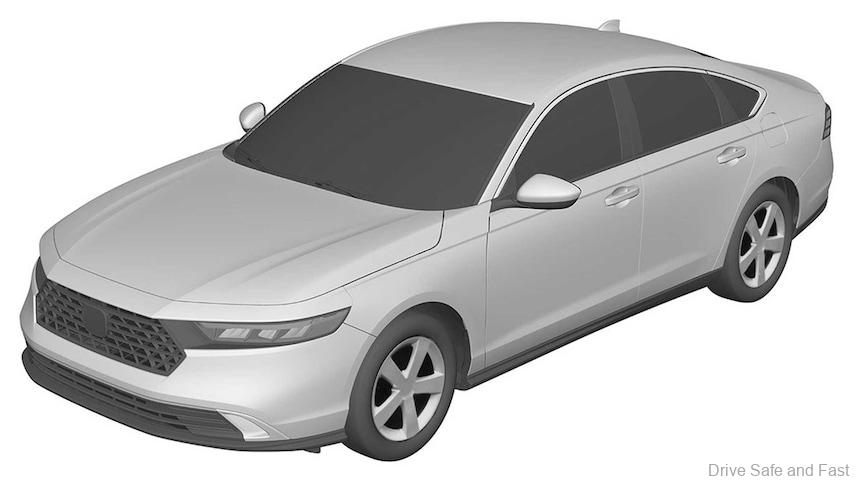 Besides the leaked patent images, we also have official teaser images of the front, rear and dashboard from Honda USA themselves. The press release from the American branch of Honda Motor highlights three unique selling points of the 2023 Honda Accord. The first is the 'sleek styling', which we have to agree is a massive improvement over the last model.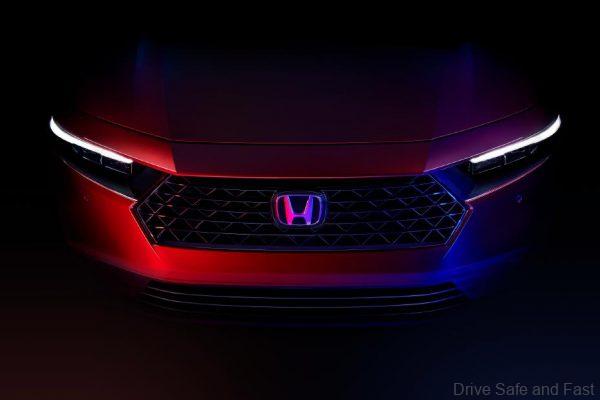 There's now a hexagonal grille with a criss-cross pattern forming little triangles. LED daytime running lights styled like eyebrows sit atop each of the headlamps.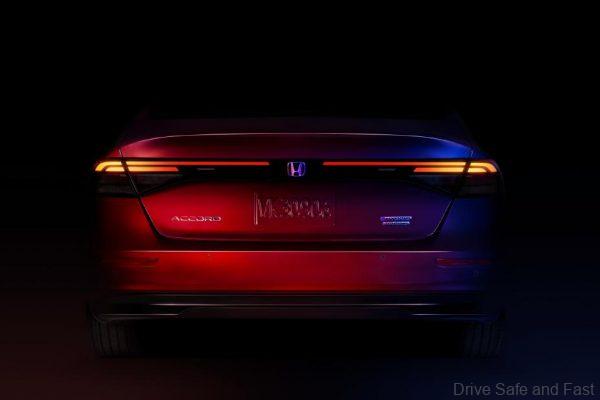 Around back, the new LED taillight graphic goes well with the blackened taillight cover and miniature Honda logo.
They also claim that hybrid performance has been improved for this generation. The Accord Hybrid will feature the 2.0L 4-cylinder turbo petrol engine, likely similar to what's seen on our very own Civic Hybrid RS model.
The final big upgrade comes in the form of infotainment with a Google Built-In operating system. This is a first for Honda. It's also worth noting that the new Accord will feature the largest display in any Honda ever at 12.3″ across.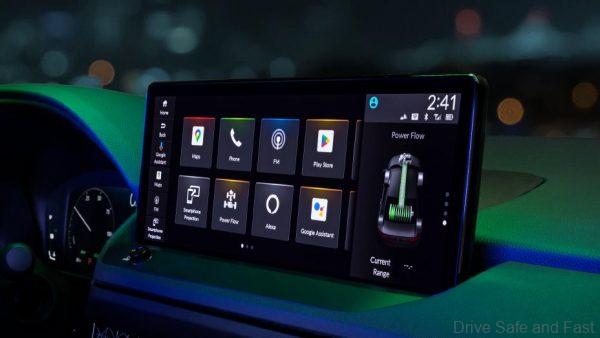 Here's the press release with more information.
PRESS RELEASE
The all-new 11th-generation Honda Accord will bring excitement back to the midsize sedan segment with sleek new styling, a more responsive and fun-to-drive hybrid powertrain, and Honda's first integration of Google built-in for seamless on-the-go connectivity. Sporty, modern, smart and comfortable, Accord's all-new cabin also will be available with Honda's largest-ever touchscreen at 12.3 inches. The full reveal of the all-new 2023 Honda Accord will take place next month.