Automotive
Published on October 13th, 2022 | by Daniel Sherman Fernandez
0
Great Wall Motor Ready For Its Malaysian Expansion
The Malaysian car buyer is used to new car brands entering the market, only to fold after a few years of sales. Well, there's a new wave of car companies coming and this time, there's enough riding on it to make a lasting impression on our market.
Leading this charge will be Great Wall Motor (GWM) – the largest producer of SUVs in China. Yes, they've had a small presence here through Haval before, but this time they're setting up their own office and rolling out a long term strategy that will capture the interest of many Malaysian car buyers.
A Holistic Strategy For All GWM Products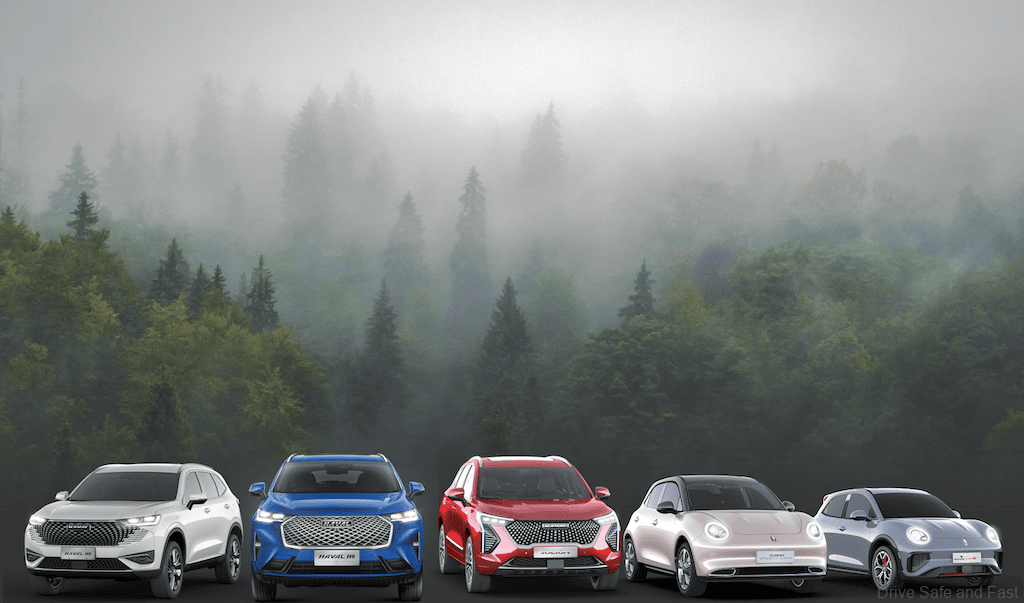 The car market has changed dramatically in the last few years. Customers today are asking for brands to take a more sustainable approach to building cars. Not only must cars deliver on value for money, but they must also do so in an environmentally-sustainable way.
In China, 'New Energy Vehicles' are being pushed, but GWM's ecological sustainable development concept, 'GWM Forest Eco' goes further. With this concept, GWM's vehicles comprehensively integrate new energy, intelligence and other related technology to realise an interactive ecosystem through the brand's many aspects, including R&D, supply chain integration, production and more. Essentially, GWM is in the business of selling cars that are able to evolve with what the market demands.
After Winning In Thailand, GWM Is Looking To Win In Malaysia
Over the last few years, the company has been pushing hard across the South East Asia region. Besides Brunei, Laos and Myanmar, GWM officially entered the Thai market and quickly established itself with a new energy car manufacturing facility, charging infrastructure, merchandising and a solid after sales network.
Within a year, they had so much brand clout that the new Haval H6 PHEV sold out within minutes of being launched! In 2022, the brand will be completing its '4+4' strategy, expanding beyond the initial 4 ASEAN market to Singapore, the Philippines, Vietnam and of course Malaysia. Rumour has it that the company will be seeking to replicate its success with the Thai business model in Malaysia this November.
Decades Of Car Making Experience With A Vision For The Future
Most Malaysians will look at Chinese car brands sceptically. These are often brands that are younger and more inexperienced than their Japanese and German counterparts. That may be true, but GWM is one of those brands that has been in the business for the last 30 years. Over the last few years, they've put huge investments into technologies to keep them competitive well into the future.
Most of GWM's new vehicles either sit on the L.E.M.O.N or TANK platform. These platforms have been put through over 6 million KM and 76 kinds of global road and extreme environment tests. GWM also has a world-class Dedicated Hybrid Technology (DHT) powertrain which can be configured for hybrid or plug-in hybrid applications, as well as vehicles with all-wheel drive.
Finally, there's Coffee Intelligence, which is the integration of GWM's driving algorithm and their cabin experience through varying 'interactions, AI, and ecology'.
The technology in GWM's vehicles are essentially designed to feel uniform and to evolve as a system with the user. These are the reasons why so many customers around the world are willing to give their cars a chance.
Personally, I've witnessed just how convincing their vehicles can be. Just last year, my brother-in-law's family in Australia were shopping around for a mid-sized SUV. They were life-long Toyota fans and initially would only look at Japanese makes.
However, after a week of shopping, they stepped into a Haval Jolion to test drive. It didn't take much for the salesperson to convince them and they've been happy with their vehicle ever since. I believe a similar effect may take place in Malaysia once GWM starts rolling out their latest Ora, Tank and Haval products here.