TechTalk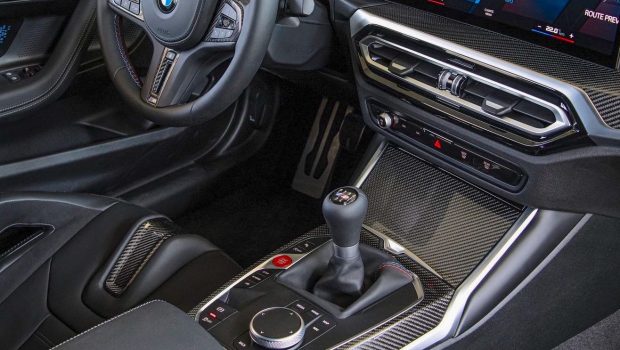 Published on October 14th, 2022 | by Daniel Sherman Fernandez
0
Is The Manual Gearbox In The 2023 BMW M2 The Last Of Its Kind?
BMW manual gearbox will be retired with all electric car lineup or not?
The previous version of the BMW M2 was released in 2016 with a six-speed manual gearbox as standard and then last year we saw the latest BMW M3 and also M4 arrive with manual gearbox options.
Experienced drivers with enough money to buy the 2016 model and also this latest M2 can still take pride in performing the task of perfectly orchestrated down-shifts on their own by deactivating the system in DSC OFF mode.
BMW engineers have mentioned in passing that the use of a type of carbon-fiber friction lining enhances shift precision. Dry-sump lubrication prevents any sloshing of the transmission oil and ensures all components benefit from an efficient supply of lubricant.
An engagement speed control function, which blips the throttle on downshifts and lowers the engine's revs on upshifts, makes gear changes even smoother and lends the car additional stability during hard driving on the track.
However, there was already a shift happening among car buyers around the globe and so like with the previous 'M' cars BMW has offered as an option at the showroom their seven-speed M Double Clutch Transmissions (M DCT with Drivelogic).
This system, which effectively combines two gearboxes, each with its own clutch, is specially designed to work with the customary engine dynamics of M cars and the engine's high torque and output.
The system detects which gear the driver will choose next based on the engine's revs, the accelerator position, the level of acceleration and the driving mode, and engages it before the driver has actually moved the shift paddle.
As a result, the clutches only need to open or close for the gear-change process to be completed. The change of gear is therefore executed in fractions of a second.
Interestingly, BMW 'M' boss, Frank van Meel commented in June this year (2022) that he will 'keep' the manual gearbox for their many fans and there was NO plans to retire it for many more years to come.
So, with electric cars, how will BMW keep the manual gearbox alive. Aha! BMW is targeting to have only 50 percent of its offering to be battery powered by the end of this decade and the management is NOT a fan of banning the petrol powered engine (ICE). Until further notice.
Therefore, the manual gearbox will continue to live on and car buyers with money can continue to buy petrol powered BMW's for many more years to come.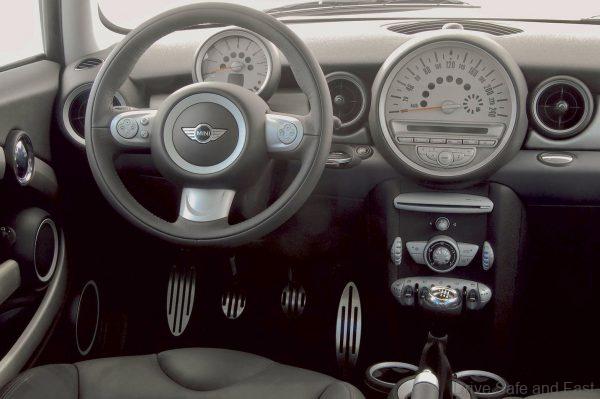 Sadly, the same good news does not apply to MINI as the MINI brand will be fully electric by 2030 and this motivates us to look for a used manual Cooper 'S' that comes with a manual gearbox some day in the future when we have the available funds to maintain a MINI.