Automotive
Published on November 6th, 2022 | by Daniel Sherman Fernandez
0
BMW 7-Series Becomes The i7 xDrive60 Electric Super Sedan
For the very first time in its history, the BMW 7-Series is now available as a fully electric sedan.
Orders are already rising with all BMW dealers in Malaysia, despite a lack in selling rpice and even a test drive. With ONLY a special preview with selected customers in a few locations around Malaysia, the bookings for this all new electric BMW is moving along nicely.
Featuring two highly efficient current-excited electric motors with a combined output of 536 horsepower and about 750Nm of instantaneous torque, the i7 xDrive60 will sprint from 0-100km/h in about 4.5 seconds while returning an estimated range of up to 480 zero-emission kilometers in utter silence.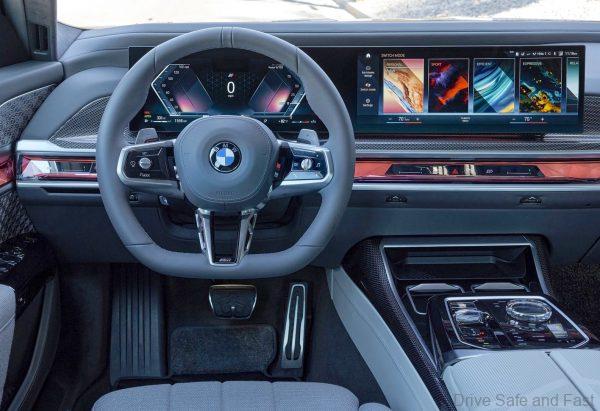 It delivers all the above in profound luxury (estimated range of up to a possible 500 kilometers according to preliminary BMW AG tests based on the EPA's test procedure standards).
Ever since the first generation made its debut in 1977, the BMW 7-Series has embodied the definition of highly exclusive individual mobility in its very distinct, very BMW way.
A design exuding prestigious elegance has gone hand-in-hand with supreme interior comfort and the exhilarating driving experience for which the brand is celebrated.
From the outset, this combination has delivered a level of dynamic handling without equal in the luxury sedan segment. And with each new generation, the 7-Series takes its outstanding driving qualities and the levels of comfort and well-being to new heights.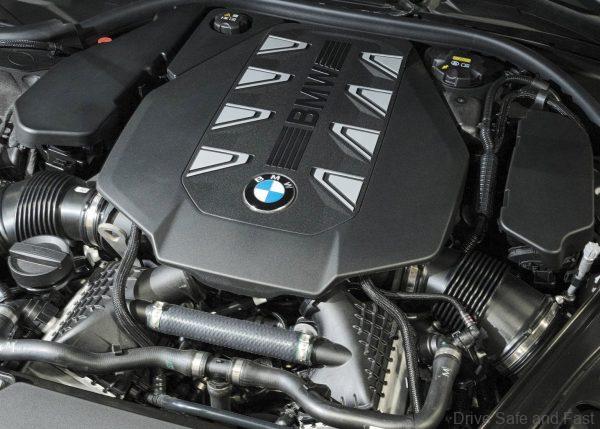 Now, 45 years on from the debut of the BMW 7-Series, the seventh generation takes the stage as the most advanced and innovative vehicle in the luxury segment.
At the same time, the new edition captures the imagination with an overall design coherence unmatched by any rival. The BMW 7-Series is therefore once again a symbol of the BMW Group's innovative strength.
Its fifth-generation BMW eDrive technology comprises highly integrated drive units at the front and rear axles that bring together the electric motor, power electronics and transmission within a single, very compact housing, plus the accompanying charging technology and high-voltage battery.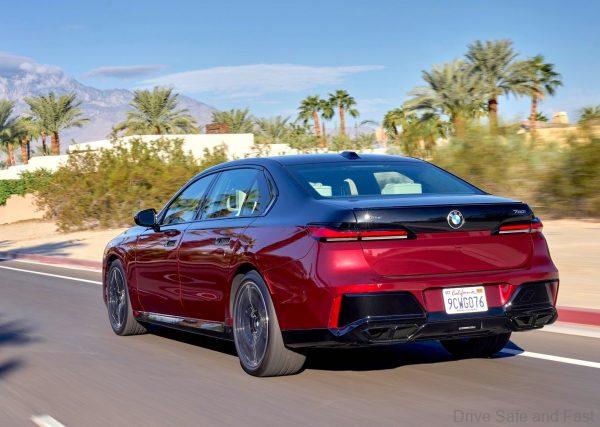 Control of the adaptive recuperation function has been further refined in the BMW i7 to increase range. The efficiency with which the BMW i7 receives charging and the durability of its high-voltage battery both benefit from the latest advances in the field of charging technology.
Compared with the BMW iX and BMW i4 models, the charging software has undergone further improvement, the temperature of the high-voltage battery is controlled more precisely and there is also an innovative facility for saving charging profiles.
In addition to this, the BMW Maps navigation system displays the charging-optimized route even faster and in even greater detail in the BMW i7.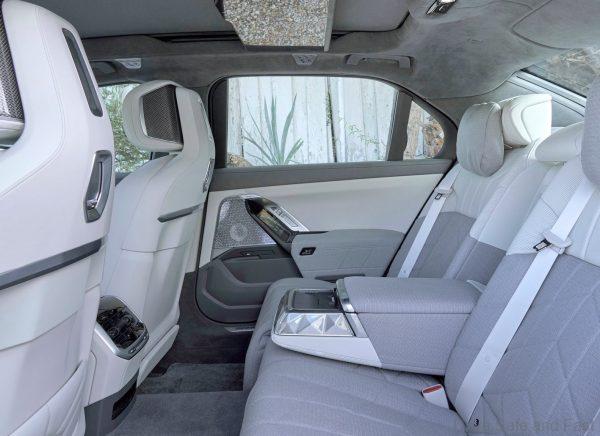 Interestingly, this BMW competes directly with the best selling Mercedes-Benz EQS electric sedan which we test drove recently and is priced at RM698,888.