Automotive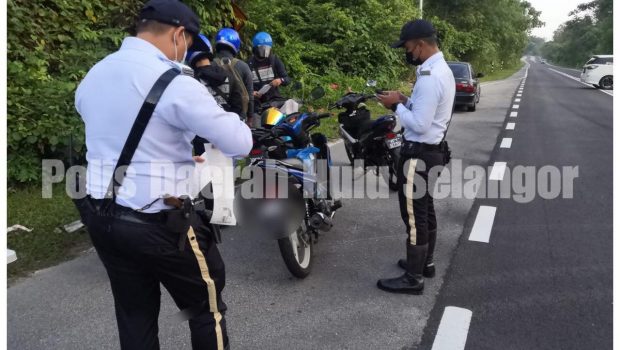 Published on November 24th, 2022 | by Subhash Nair
0
PDRM To Set Up Road Blocks To Maintain Harmony
Look out for roadblocks set up by PDRM in your district.
It has been about four days since the election results showed a hung parliament for Malaysia. No Prime Minister has been appointed and an interim government is keeping things going. As politicians discuss and decide the course of the nation behind closed doors, the Royal Malaysian Police (PDRM) have stepped up their presence in order to maintain peace and harmony. One of the strategies they will undertake is to set up roadblocks at strategic locations in every district nationwide. This is according to a press statement issued early on the 23rd of November 2022 by inspector-general of police (IGP) Tan Sri Acryl Sani Haji Abdullah Sani.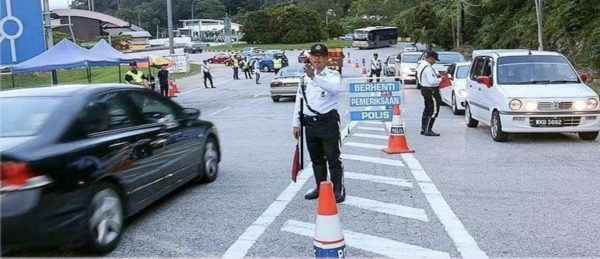 These roadblocks are to be manned around the clock to increase PDRM's 'Omnipresence'. However, PDRM will ensure no roadblocks will be enforced during peak hours and during daylight hours. This is to ensure the public is not inconvenienced by heavier-than-usual traffic. During off-peak hours, the public is asked to cooperate with police at roadblocks. PDRM reiterate that the public need not worry as safety is being kept at a high level throughout this political ordeal.
We think this is a good proactive measure by PDRM during these uncertain times. A majority of Malaysians are peace-loving and respectful but there are always those on the fringes who are easily swayed by extremist thinking on both sides of the political spectrum. An increased police presence will serve as a good deterrent to anyone planning to incite disharmony in our great nation.
Here's the press release in Bahasa Malaysia
Press Release
BERMULA 22 NOVEMBER 2022 SEHINGGA SATU MASA DITETAPKAN, PDRM AKAN MELANCARKAN SEKATAN JALAN RAYA (SJR) DI LOKASLLOKASI STRATEGIK DI SETIAP DAERAH, DI SELURUH NEGARA SECARA PENUGASAN 24 JAM.
LANGKAH MENDIRIKAN SUR INI ADALAH SEBAHAGIAN DARIPADA USAHA PDRM MENCEGAH JENAYAH MELALUI PENINGKATAN TAHAP OMNIPRESENCE BAGI MENJAMIN TAHAP KESELAMATAN DAN KETENTERAMAN AWAM. DEMI KESELESAAN PENGGUNA JALAN RAYA DAN KELANCARAN LALU LINTAS, TIADA HALANGAN SUR AKAN DIJALANKAN PADA WAKTU PUNCAK / SIANG HARI. ORANG
RAMAI DIMINTA MEMBERIKAN KERJASAMA DALAM MEMATUHI ARAHAN YANG DIBERIKAN KETIKA MELALUI SJR, TERUTAMANYA DI LUAR WAKTU PUNCAK MASYARAKAT TIDAK PERLU BIMBANG UNTUK MENJALANKAN AKTIVITI HARIAN KERANA PDRM MEMBERI JAMINAN BAHAWA TAHAP KESELAMATAN ADALAH TERKAWAL