Automotive
Published on November 16th, 2022 | by Sounder Rajen
0
Rimac Nevera Now World's Fastest Production EV
This is after the Rimac Nevera officially hit 258mph
It's official, the Rimac Nevera has hit a GPS-verified top speed of 258mph, that is around 415km/h, making it the world's fastest production electric vehicle (EV). This was confirmed after the first production car was delivered to F1 champion, Nico Rosberg and the first customer car has hit the road this year.
The Rimac Nevera model that managed this record breaking top speed run was driven by the brand's Chief Test and Development Driver Miro Zrncevic at Automotive Testing Papenburg in Germany. What's more, the car achieved this while in factory form as in completely standard.
Moreover, the tyres on the Rimac Nevera were also the standard road legal Cup 2-R tyres too so the car had no additional add-ons or enhancements. This test run was overseen by Michelin technicians and the top speed was verified by a GPS-based Racelogic V-Box to ensure maximum precision in the test.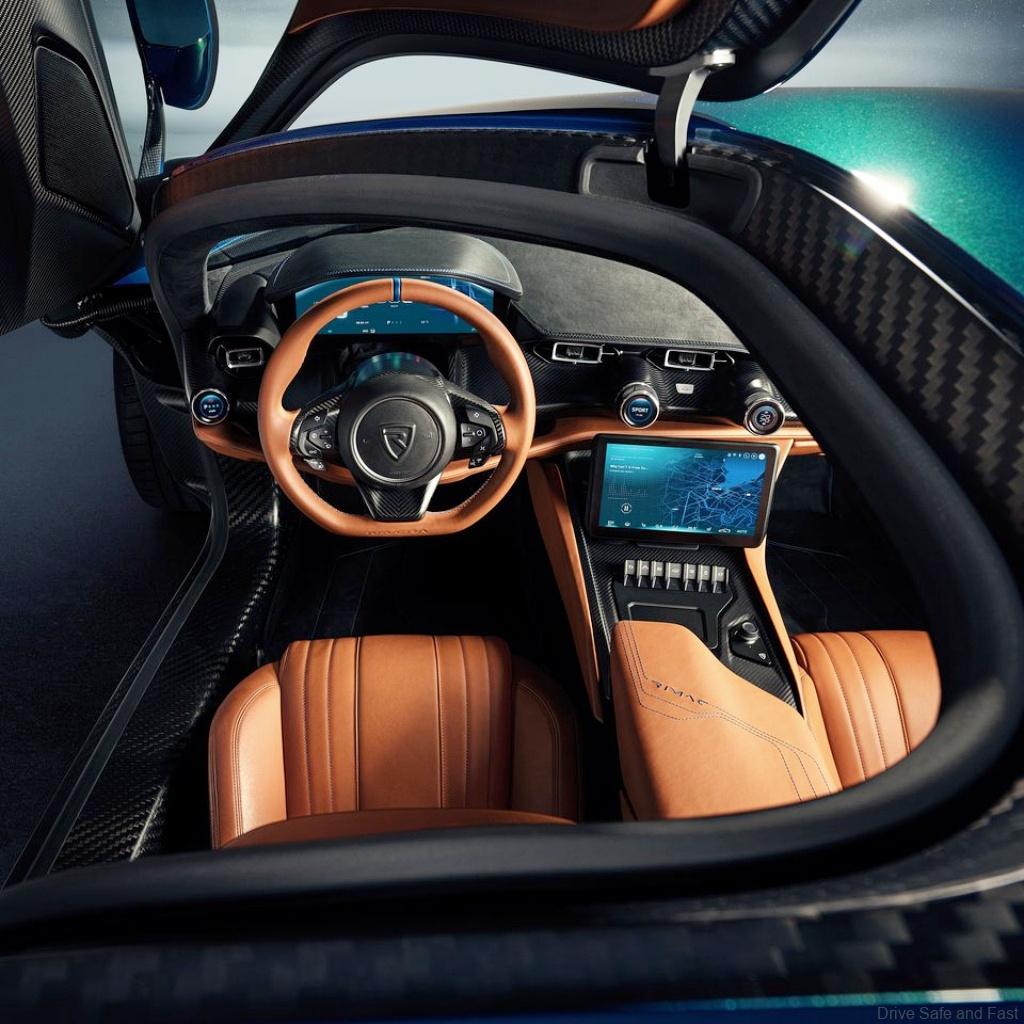 Zrncevic stated, "I've driven Nevera since it first turned a wheel and to see the perfectly honed car that is today is a really emotional moment. The most important thing I have learned during the top-speed attempt is how composed and stable the car was – confirming that our aerodynamics and vehicle dynamics teams have done an amazing job."
While the customer versions of the Rimac Nevera are shipped with a limited top speed of 219mph, the brand can remove the limitations at special events and under controlled conditions. Rimac does this mostly to ensure the car's tyres are in optimal condition to be able to withstand these insane speeds.
Additionally, the Rimac Nevera is based on the Concept_Two car that was unveiled in 2018 and turned everything up to 11, which is part of the reason for the car's £1.72 million price tag. This car's four individual 'permanent magnet' motors also push out a peak power of 1887bhp and 1741 lb ft (about 2,360Nm) of torque.
Furthermore, the motors in the Rimac Nevera a powered by a 120kWh lithium-ion battery pack on the T-shapes module located behind the two seats and the car has an estimated range of around 340 miles, which is about 547 km and the car is expected to be able to reach 100km/h from a standstill in a bonkers 1.85 seconds.
Also worth noting is the name of the Rimac Nevera, specifically the word 'Nevera' was derived from the word to describe a storm surge that could hit the coast of Croatia coming from the Adriatic Sea and I think this is a very apt name for the car as with speeds like this, if you blink, you might literally miss the car just like lightning.