Reviews
Published on December 29th, 2022 | by Subhash Nair
0
What's The Cheapest Ticket To Weekend Fun? A 1991 Honda Civic Sedan
A 4th generation Honda Civic EF Sedan might just be the last cheap fun car left on the market.
If you take a look at used car listings today, prices are insane. It's harder than ever to find a cheap, fun vehicle for the weekend unless you get really lucky or make some compromises.
One car I can recommend to anybody who wants an enjoyable beater, or maybe something to fix up for a relatively small amount of money is a car that I once owned – the 1991 Honda Civic sedan.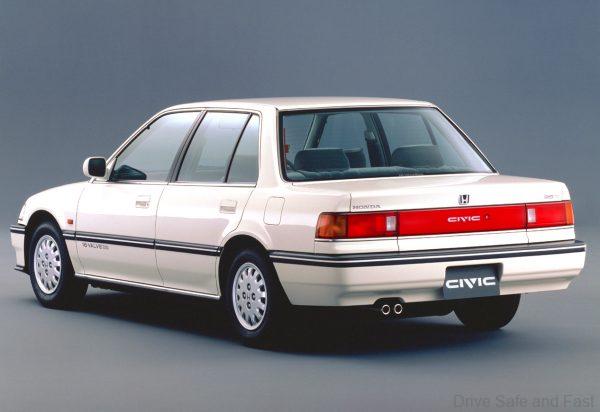 This generation, known as the Civic EF, is the fourth generation of the nameplate. In terms of looks, it's nothing too special and definitely leans into the 1980s boxy-aerodynamic aesthetic a little too heavily to age with much grace.
It's not as good looking as the 3-door hatchback version or the Civic EG sedan that came one generation later, but it's also not as expensive on the used market.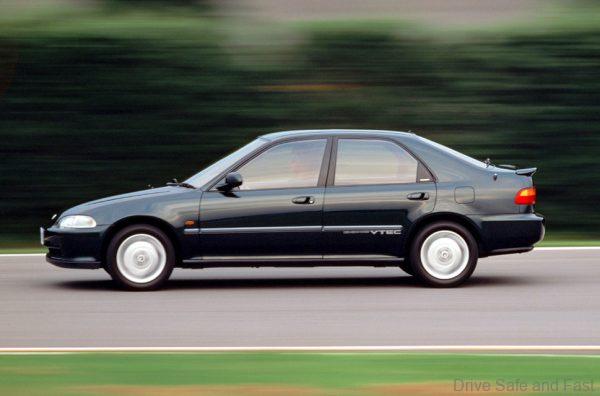 And if you're on a budget, the drawbacks of purchasing the less desirable EF don't outweigh the pros – you still get a lot of bang for buck in the 4th generation Civic.
As of writing this, we've found models listed as low as RM2800 and clean ones with decent paint listed at RM8000. These models should be compatible with a B-Series VTEC engine drop in, something you could budget for later on.
Advantages Of The Civic EF
The way it handles
Almost every Honda from this generation drives extremely well. This was during Honda's 1980s-1990s Formula 1 glory days and they were keen to transfer the lessons they learnt from the track into their production vehicles. The Civic EF comes with independent suspension on all four wheels. Some say it's double wishbone all around, but other will say that the rear suspension technically is more like a multi-link design than a true double wishbone. Regardless, the rear suspension IS independent. More importantly, it's set up extremely well.
You can drive this car HARD through corners confidently. The limits of your grip are almost entirely down to the tyres you choose. The Civic EF has the sophistication of a modern sports sedan without the weight and that's an impossible package to find today.
Parts are durable
The unit I had had over 500,000km on the clock when it came into my ownership in 2015. It was a single family car and the previous owner had mechanical experience, so he maintained it himself quite thoroughly. Despite its age and mileage, all four electric windows worked, as did the wipers, headlamps, and most interior lights. The engine underwent a top overhaul once under the previous owner. After I sold it, the owner who bought it from me reported that he just had some vacuum hoses to replace after a year of use. There was a simplicity, robustness and durability about the parts used in this car that you might not find in today's econoboxes. You might not even find it in today's premium cars.
Fuel economy is decent
Honda was ahead of the game when it came to fuel economy and this Civic's engine was no different. The unit I got came with a 1.5-litre D-series engine with 12 valves and a single carburetor. Despite being low-tech by today's standards, it consistently delivered 300km to 350km every time I filled its 46 litre fuel tank. That works out to about 6.5km per litre at worst, which isn't bad at all.
Disadvantages Of The Civic EF
Let's look at some of the drawbacks so you understand fully what you're getting yourself into.
Exterior and Rust
Depending on how well taken care of your Civic EF is, rust can be a bit of an issue. This generation of Hondas generally don't suffer from major rust problems on the structure of the chassis. However, you may still get rust in the spare tyre compartment, parts of the undercarriage and around the suspension mounting points.
Also check any areas where rainwater may collect like the door jambs and around the boot lid. In my experience you don't have to fix much if the car has been parked on a road or cement all its life. The headlamps are plastic, but I've seen examples that have held up to yellowing. Paint chips on the hood are common due to the shape of the front end. Door handles on the outside can break easily when handled with too much force but plenty of parts are available. The boot release mechanism can also jam, but any old mechanic can fix this in minutes.
The sedan isn't good looking and it's unlikely to appreciate
Some old cars in this price point have a certain charm, character or quirkiness to them, so spending money on a respray is justified. I don't think the Civic EF is any of these things. It's aerodynamic and maybe sporty in some lights. But the proportions are awkward on the sedan model – so if you spend RM3,000 on a paintjob, it's not going to go up RM3,000 in value.
Interior plastics
The Civic's interior for this generation ages relatively well save for the air cond vents and some other heavily used buttons. The clock in my unit had to be replaced. The vinyl wrapped upper dashboard creased under sunlight but the dash did not crack.
Seats, of course, will wear out and fabric upholstery might have to be replaced or fixed. But these are all optional, depending on your tolerance. Some items, like my cabin light, were never replaced because it would have required removing the entire headlining material.
Overall, most Civic EFs have sturdy exteriors but just be gentle around the more brittle and frequently used plastics.
Some parts are expensive
Certain parts that go into the Honda Civic EF are surprisingly expensive. I got rid of most of my receipts when I sold the car back in 2019, but do remember getting his with the occasional 4-figure bill. It wasn't frequent. Sometimes it was a suspension component. Sometimes it was a brake booster, or steering component. It won't break your bank and you can put some of the repairs off, but it's not 'Toyota Corolla' pricing, that much I can confirm.
Durable parts that need to be maintained
The engines that Honda put in this model are generally bulletproof. From my experience, the D15 carburetor engine is excellent in terms of longevity. Make sure to check all oil seals and gaskets, hoses and replace any that are worn before driving hard. Also ensure the radiator and engine is leak-free. Also set aside about RM1000 for A/C repair. Very applicable to any used car buy, but at 30 years of age, particularly important here.
The real issue with maintenance of these cars is that some items are becoming difficult to source and some items require time to open up and repair. Very few good mechanics have the time to go looking for a particular part, so you may have to do the legwork. Fewer still will have time to tune your carburetor.