Used Cars
Published on December 18th, 2022 | by Daniel Sherman Fernandez
0
Do You Know What Is A Weissach Package Porsche
There is a 'Weissach Package' Porsche looking for a new owner right now.
You can walk into any Porsche showroom and buy a very fast car, an almost track ready car and have great fun driving either one.
However, if you want a sports car that is track ready, has features that will boost your ego into thinking you are almost a race driver, then you need a very special edition Porsche.
This is called the Porsche 'Weissach Package' and we want to share some of its special features to you.
The making of a special edition Porsche 'Weissach Package' starts with a magnesium roof, carbon fiber seats, lightweight glass, pull straps instead of door handles and lack of most sound deadening material which might result in the audio system never being used.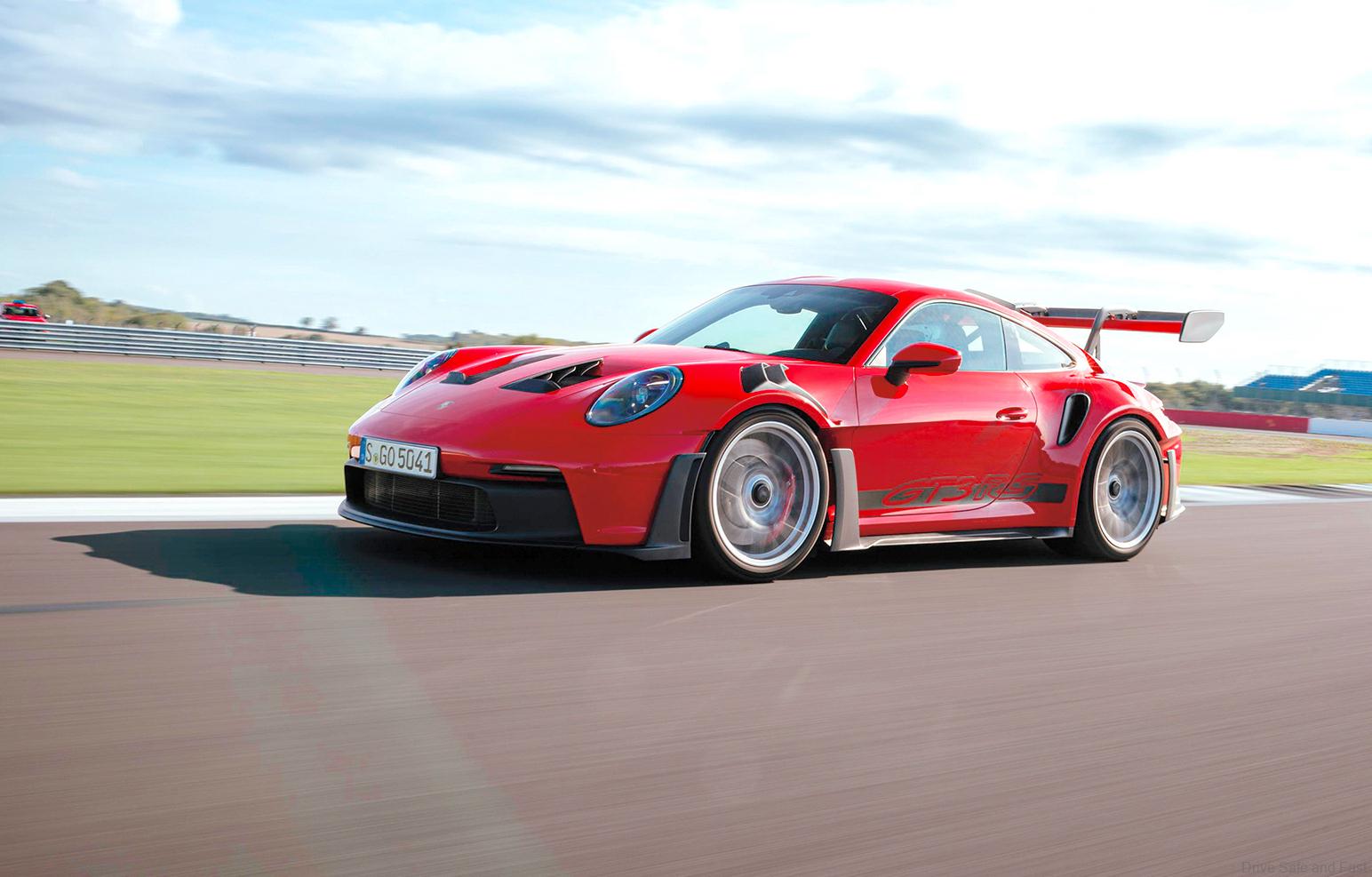 Now if all the above doesn't seem extreme enough, you can add reduce even more weight from the car by substituting carbon fiber for the front and rear sway bars and coupling rods, roof, steering wheel trim and shift paddles.
More weight can be reduced by ordering the forged magnesium wheels and the carbon ceramic brakes which will give your GT3 RS a total weight of just 3,153 pounds.
Interestingly, with the optional Weissach package and the optional forged magnesium wheels, a further weight reduction of around 30 kilograms can be achieved compared with a Porsche 911 GT3 RS equipped with a Clubsport package.
With this option, the rear wing, the front lid, the roof and the upper shell of the SportDesign exterior mirrors are made from carbon-fibre reinforced plastic (CFRP) in a carbon-weave finish. The anti-roll bars and coupling rods at the front and rear are also made from CFRP.
The unmistakable trademark of the Weissach package is the large "PORSCHE" lettering on the rear wing.
The interior is dominated by the bolted titanium roll cage, which is approximately twelve kilograms lighter than the steel roll cage featured in the Clubsport package.
Even small details have been optimized to minimize weight, such as the ultra-light gearshift paddles and the steering wheel cover made from CFRP, both of which come in a carbon-weave finish.
Even the floor carpet has been reduced. In the interior, the Weissach package logo on the headrests and the badge on the cup holder trim also indicate that this 911 GT3 RS has been optimized as far as possible in terms of its weight.
So, the next time you see an advert for a Porsche 'Weissach Package' on sale, you will understand why its asking price is a premium over its sibling.
Meanwhile, here is a used Porsche 911 GT3 RS Weissach Package 991.2 for sale.
Manufactured in 2018
New Import by Porsche Malaysia
Genuine Mileage – 2,700 KM
4.0L Naturally Aspirated Flat-Six Engine paired with 7-Speed Dual-Clutch Gearbox produces 520HP
Racing Yellow Exterior with Black Leather/Alcantara Interior
Weissach Package
Carbon Fiber Bucket Seats
Front Carbon Fiber Hood
Interior Trim Package with Decorative Stitching
Instrument Dials in White
Racing Yellow Seat Belts
Porsche Ceramic Brakes (PCCB)
Front Axle Lift System
Clubsport Package
Chrono Package
Sport Design Mirror w Carbon Upper
Reverse Camera
Six-Point Racing Harness
Asking Price RM1,400,000
For more information, please contact 012-3796671 (Skantha)