Automotive
Published on December 28th, 2022 | by Subhash Nair
0
Fuel Subsidies Based On Engine Displacement Is A Terrible Idea. Here's Why
Malaysian fuel subsidies based on how big the engine displacement is just won't work.
The Malaysian government is clearly rethinking the country's blanket fuel subsidy policy. Even before 2020, the Pakatan government was mulling the idea of a targeted subsidy programme (eventually scrapped by Perikatan). Part of that planned programme involved targetting vehicles with a sub-1600cc displacement for the subsidy. Presumably, the government aims to use this metric to weed out those in need of a fuel subsidy from those who can afford to buy petrol and diesel at the market price.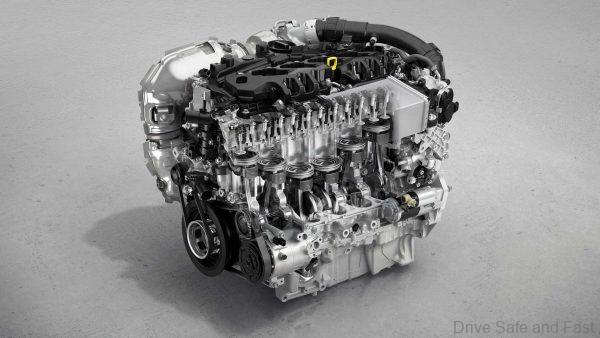 Well, today we're going to explain why this method isn't going to work. The short version by showing how the same engine displacement can be found in products targetted at very different income groups. Bear in mind, these are new cars that Malaysians can buy TODAY.
1.0L

Perodua Axia E – from RM23,367
Nissan Almera VLT – RM91,310

1.5L

Perodua Myvi X – RM49,900
Mercedes-Benz C200 – RM287,888

2.0L

Subaru XV 2.0 i – RM117,788
Range Rover Velar P250 SE R-Dynamic – RM588,800
Just from this small selection, we see some potential absurdities that will result from a targetted subsidy based on displacement. Someone who could afford an RM90K Nissan Almera VLT isn't far off financially from someone who could afford an RM120K Subaru XV. But only one benefits from the fuel subsidy.
Worse still, someone who can afford an RM288K Mercedes-Benz C-Class gets the fuel subsidy while the Subaru XV owner does not. If the scheme is extended to displacements up to 2.0L, then why even target displacement in the first place?
What About Used Cars?
There are plenty of not-too-well-off Malaysian families that run larger displacement engines in their cars. I know a retiree neighbour who still runs a W124 E-Class with a 2.3L engine. Why shouldn't he benefit from the fuel subsidy?
Also think about just how many large rural families have a used Livina (1.8L) Unser (1.8L), Innova (2.0L), or Estima (2.4L). Are they all expected to apply for a loan for a new Perodua Alza to benefit from the fuel subsidy?
If pick-up trucks, off-roaders, vans and trucks are included, the problem becomes much worse. These income-generating workhorses that keep the Malaysian economy running. Think of all the plumbers, technicians, delivery drivers, event crews, etc that rely on cheap fuel to keep their business expenses down. Very few of these vehicles have small engines.
What's the solution?
It's not simple. I understand the government might want to use displacement as it's already hardcoded into JPJ's displacement-based road tax system. But that system is out of date. Displacement today is close to irrelevant in establishing a vehicle owner's means.
For Passenger Vehicles
Either leave the fuel subsidy alone or start by re-structuring road tax by output per seat. That'll help distinguish a 180hp engine in an 8-seater MPV vs one in a sports coupé. It'll help determine which sedans are sporty and which ones are budget-oriented. Then use this new metric to determine which types of vehicles really deserve a fuel subsidy.
For Commercial Vehicles
Electrification has to start here. Any withdrawal of the fuel subsidy to the commercial vehicle sector could be disastrous to the economy. Instead, the government must make fleet electrification super enticing for the larger corporations with a progressive annual decrease in fuel subsidies and a guaranteed electricity rate over the next 5-10 years. Big companies may prefer the stability of electrical energy prices to the unknown diesel prices when planning. Other incentives should also be considered for smaller/privately operated commercial vehicles, perhaps the fuel subsidy can only be claimed by this smaller subset of operators.