Automotive
Published on December 21st, 2022 | by Subhash Nair
0
Industry Shows Huge Interest In Scania Battery Electric Trucks
Regional transportation industries around the world have ordered Scania electric trucks.
One of Elon Musk's more exciting promises was the Tesla Semi – an all-electric truck that would dramatically change the logistics world with new thinking. Electric motors can be as torquey as a diesel. Regenerative braking systems recover all that heat and don't wear down or catch fire like truck brakes. Plus, self-driving tech helps multiple Tesla Semi trucks safely benefit from drafting in a tight convoy. His trucks are starting to roll out on American highways – but he has competition from more established truck makers with a more global reach – brands like Scania, for instance.
Scania only just introduced their battery electric vehicles for regional transport back in June 2022. Now, at the end of the year, they've already collected 640 orders around the world with momentum building. These customers will have to wait until at least the end of next year, as production is only anticipated to begin in Q4 2023.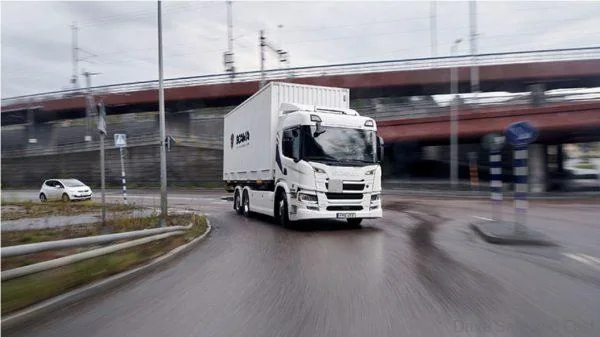 "We know that with our wide range of electrified vehicles, we can offer sustainable zero-emission solutions for our customers. The number of orders are a sign that the market is becoming more than ready to take on electrification," says Fredrik Allard, Head of Electrification, Scania.
Scania electric trucks offer sustainable zero-emissions logistics to their customers. But it also makes loads of sense to switch to electric from a financial standpoint – particularly in Europe. Their electric trucks come with 624 kWh batteries, allowing for 250km of range – not an intercontinental solution, but something that could work for last mile or intercity logistics.
What's more, Scania isn't just selling the vehicle and leaving their customers to figure out the rest. They've established partnerships and relationships with many energy and infrastructure partners. These players will help set up the necessary systems, charging infrastructure and energy contracts necessary to get an electrified fleet in operation.
"The amount of electric trucks in this segment ordered to date exceeds our expectations. We see that there are close to 140 customers several different customers that have begun to transit their fleet to electric, from all over Europe and even Mexico. Some have ordered more than 40 electric vehicles each," Allard continues.
Will Scania Malaysia be the first to offer such solutions in Malaysia? Will the Malaysian government incentivize electric truck adoption. We will have to wait and see.