Automotive
Published on December 5th, 2022 | by Subhash Nair
0
SDAP CEO: Porsche Has Doubled Its Sales In Malaysia In The Last 3 Years
The Porsche brand is doing better than ever in Malaysia with room to expand further.
Back in 2016 a young business reporter put his hand up during a Q&A session at a Porsche event in Sepang. "Will Porsche be conducting CKD operations for this model?" A room full of seasoned Malaysian automotive journalists erupted in derisive laughter. How wrong we were.
Last week, Sime Darby Auto Performance (SDAP) launched their 4th and most comprehensive Porsche Centre in the country less than a year after launching the CKD operations for the Porsche Cayenne. We sat down with SDAP CEO Christopher Hunter to learn more about the new Johor Bahru centre and how things had changed since the introduction of the CKD programme.
The Johor market seems to be primarily a recond car market. What's Porsche's strategy to bring in new customers here?
In terms of the grey market, it is very strong but we do have a strong customer base here as well. The way we're going about it is we want to increase our aftersales absorption rate. Meaning we cover our overheads through all the aftersales services we offer and this will give our sales team time to grow out the new customer base.
This is the first 4S centre we've opened with in-house body and paint services. At this facility, we can offer a more cohesive experience and also cater for older cars as well. We can do anything from the restoration of classics all the way to the latest Taycan electric vehicles.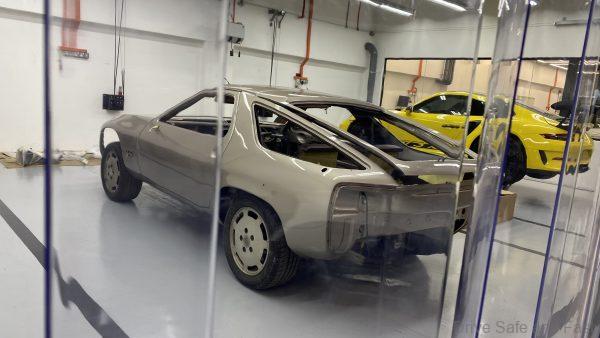 When you look at this facility, it looks almost like a shoe that's a little bit too big. That's because we want that room to expand in the future. We're not fly by night, we're here for the long term. We did the same thing in Penang as well – it was just a little too big in the beginning but what we're finding now is as business picks up things get easier.
You can see here in the workshop we've got 4 bays that are operational now. But we can easily expand this to use all 9 available bays when necessary.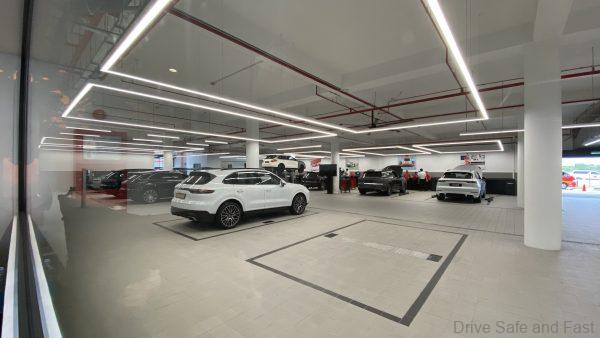 This is the first Certified Porsche Classic Partner in Malaysia. Was this deliberately done in Johor Bahru to attract classic Porsche owners in Singapore?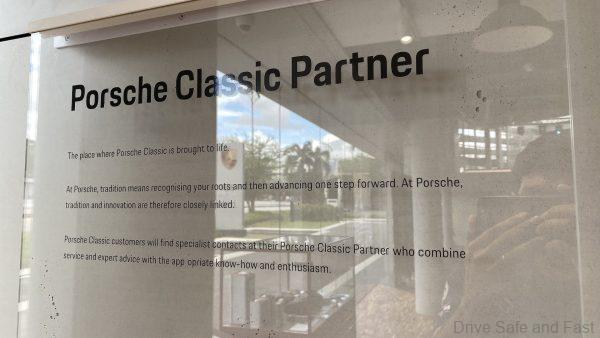 We didn't deliberately design it to attract Singapore customers with older Porsches, but there have indeed been enquires from Singapore.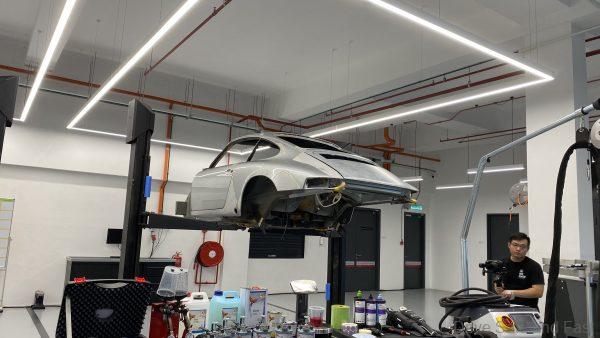 How much sales have grown since the Cayenne CKD programme was launched?
I'll probably put it this way: we've been growing in the last three years. It's not just the CKD programme that has affected things. The Taycan has been a key pillar along with our sports cars and the rest of the line-up. In the last 3 years, we've more than doubled our sales.