Automotive
Published on December 19th, 2022 | by Subhash Nair
0
What Is DRB's Plan With Gifting A Polestar 2 To Tun M?
What hidden intentions lie behind the Polestar 2 gift to Tun M?
On the 10th of December 2022, DRB-Hicom presented former Prime Minister Tun Dr. Mahathir Mohammad with a Polestar 2. It bore the number plate "WHX 2020". The "2020" number plates are a famous staple of Tun's vehicles. He was, after all, the one who championed the failed "Wawasan 2020" Malaysian ideal back in 1991. Normally, when a car is handed to Tun, there are political reasons attached. However, Tun M's political significance has waned of late and he's no longer the Chairman of Proton. So why was the 97-year old awarded with a very expensive battery electric vehicle?
Tun M's influence is still deep
Tun M's influence on the Malaysian political and industrial complex may be a lot deeper and important than most of us can grasp. The man spent nearly a quarter of a century as Malaysia's Prime Minister. Even without holding a seat in parliament, he might just be a phone call away from helping a friendly party out with some new venture.
Or maybe it's something softer than that.
One theory is that it's just publicity for when one of DRB-HICOM's subsidiaries brings the Polestar into the Malaysian market. It's clear DRB-HICOM's Proton Edar branch will serve as distributor for smart – another Geely affiliated brand. Maybe Polestar is next on the list?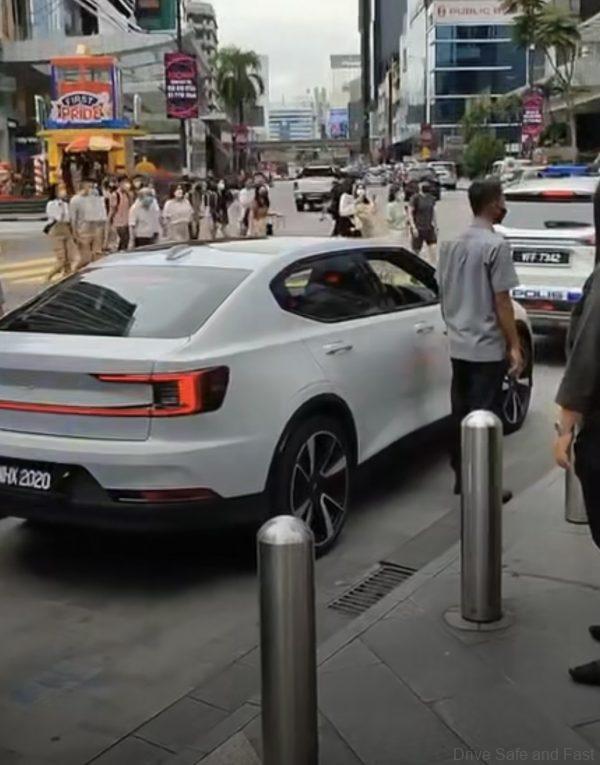 EVs Are Expensive And There Are Plenty Of Options
If you're in the market for an electric vehicle, today there are plenty of options. Unlike petrol cars, it's a little tougher to tell the premium apart from the mainstream options. Just look at the new BYD Atto 3. It has a rotating display, plenty of torque, a very eye-catching design. You can scarcely point to any aspect of the car that isn't premium. Yet it's not exactly premium in its asking price. How will the subdued styling of the Polestar 2 be able to catch the attention of a Malaysian buyer looking to spend double what BYD's asking price is for the Atto 3?
Branding Might Be Especially Important For EVs
One of the reasons automotive enthusiasts aren't so 'enthusiastic' for electric vehicles is because they're heartless machines. The engine has always been the key differentiator in a car. Now it's all about design and branding and… clout. Buying a Tesla gives you a slice of Elon. Maybe buying a Polestar will give you a slice of Tun M?