Automotive
Published on December 14th, 2022 | by Subhash Nair
0
Volvo Car Malaysia Introduces Online Sales Platform To Sell Cars Directly To Customers
Volvo Car Malaysia has a new e-commerce online sales platform for tech-savvy customers.
At the launch of the all-electric Volvo C40, Volvo Car Malaysia (VCM) also introduced its all-new Online Sales platform. This website will enable Malaysian customers to purchase their cars directly from VCM.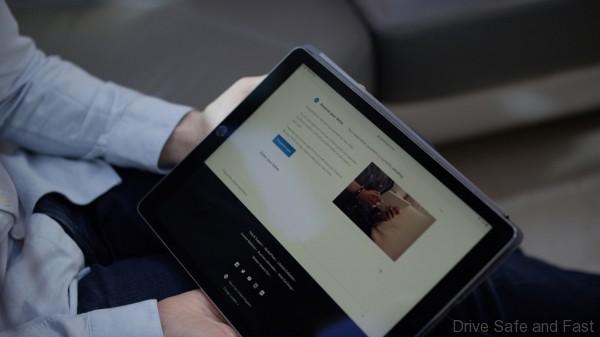 This Online Sales Platform, www.volvocars.com/my, can also be used to book a test drive. Customers will have to register for an account, which is free. After registering, simple click 'Our Cars', select the vehicle one would like to purchase, then the colour. Payments can be made via card or cash and delivery of vehicles can be arranged via the nearest Volvo Car authorised dealership.
Two key advantages of buying your next Volvo online is that inventory availability is more transparent and that customers will be offered a 'Hassle-Free Price' for the direct payment to VCM.
"Our customers' journey to owning a Volvo will be seamless from hereon, and one that is in-line with our hassle-free price. Together with our authorised dealers, the 'Online Sales' platform will enhance the buying experience of every customer," said Charles Frump, Managing Director of Volvo Car Malaysia.
He also added that the transition to an online sales platform had been some time coming but was accelerated by the pandemic. Volvo Car dealers in Malaysia have been accepting of its introduction given how quickly the world has adapted to online shopping in the last few years. The Volvo C40 will be exclusively available via this Online Sales Platform when it goes on sale at 8pm tonight.
Here's the press release with more.
PRESS RELEASE
Volvo Car Malaysia also marks history with the introduction of its 'Online Sales' platform – the company's first ever initiative to sell cars directly to its customers in Malaysia. The Volvo C40 Recharge Pure Electric will be available via an e-commerce platform that would enable customers to make bookings and payments directly to Volvo Car Malaysia on the company's official website www.volvocars.com/my, starting 8pm today. The 'Online Sales' platform will be instrumental in assisting the company's nation-wide retailers in delivering an outstanding Swedish luxury experience to all the customers.
Interested buyers can book a test drive through Volvo Car Malaysia's website or contact any Volvo authorised dealer to experience the Volvo C40 Recharge Pure Electric. For more information, please visit www.volvocars.com/my or follow Volvo Car Malaysia on Facebook http://bit.ly/VolvoMY-FB and Instagram at http://bit.ly/VolvoMY-IG.