Automotive
Published on January 27th, 2023 | by Subhash Nair
0
Jaguar Land Rover Should Drop Some Models From Production
The latest Jaguar Land Rover financial results that prove they should focus on high-end SUVs.
Just recently, Jaguar Land Rover's financial results for the three months to 31 December 2022 were shown. The report was mostly positive, but two lines stood out:
"As at 31 December 2022, the total order book increased to 215,000 client orders, up around 10,000 orders from 30 September 2022. Demand for the Range Rover, Range Rover Sport and Defender remains strong and represents 74% of the order book."
The Range Rover, Range Rover Sport and Defender are three of the company's most high end SUVs.
If you take a look at our Land Rover nomenclature article, you'll find that the brand also sells 'lower tier' Discovery products (Discovery Sport and Discovery), which are meant to be the high volume sellers of the Land Rover brand. Land Rover also sells two compact 'luxury tier' SUVs called the Evoque and the Velar.
You may also note that Jaguar sells a whole portfolio of cars and SUVs – the XE (compact executive sedan), XF (executive sedan), E-Pace (compact SUV), F-Pace (mid-sized SUV), I-Pace (electric crossover), and F-Type.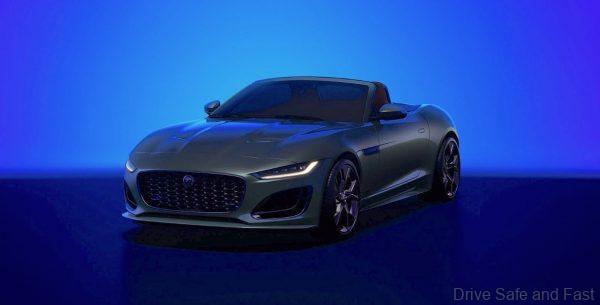 This means that 4 of the least expensive models from Land Rover and 6 models from Jaguar make up just 26% of the order book, and most of these vehicles (save the F-Type and perhaps some very high-spec/special variants) are more inexpensive than the Range Rover, Range Rover Sport and Defender, which make up 74% of Jaguar Land Rover's order book.
I may be missing something, but I think the results show us a couple of things. The first is that Jaguar's product line is just not getting traction – they should have pivoted to electric sooner or elevated the status of the brand (like what Geely did with Lotus) years ago. The other thing it shows is that neither Jaguar nor Land Rover should compete directly with Audi, Mercedes-Benz, or BMW in the premium segment.
The large Range Rover and Defender products are highly desirable, capable, iconic and luxurious products that attract loads of demand. Luxury brands often sell 'loss-leader' products – meaning the most expensive products actually lose them money per sale. This 'loss-leader' is sold in order to elevate a brand's status to sell the true money-making less expensive products at higher volumes. Jaguar Land Rover may be the only car company in existence to play the opposite strategy. High margin, high volume expensive products with lower tier products that aren't quite in as high demand.
So why bother with the Discovery Sport and Discovery? Maybe the Evoque and Velar still have a place but perhaps their roles should be merged and made fully electric sooner or later.