Automotive
Published on January 3rd, 2023 | by Subhash Nair
0
NIO ES8 Might Be The Electric 6-Seater You've Been Saving For
Maybe a premium 6-seater like the NIO ES8 will justify the inconvenience of an EV.
Last week, Chinese electric vehicle producer NIO revealed the ES8 – a flagship-level 6-seater SUV designed around their 2nd generation high-efficiency electric drive platform. This is the same platform that underpins the other SUV they revealed, the EC7. In the ES8, there are 2 motors with a total output of 480kW, allowing for a 0-100km/h sprint of 4.1 seconds and a 100km/h-0 stop in just 34.3 meters. It also features an intelligent brake system, dual-chamber air suspension and an intelligent chassis controller.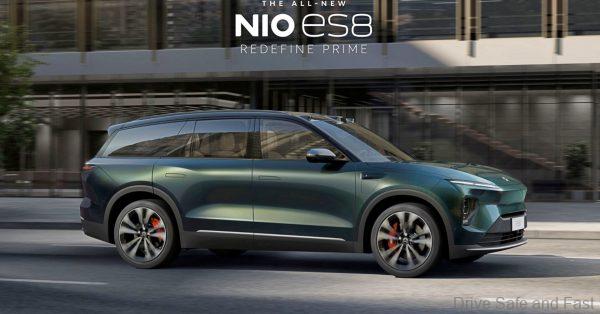 While the EC7 was performance focused and was engineered to be the most aerodynamic SUV in the world, the ES8's party trick is far simpler – it is configured with four executive seats and one flexible third row of seats. This is a pretty unique layout in the SUV market – most are either 5+2 or conventional 5-seaters.
What's more, the executive seats can have their cushions automatically lifted for a 'zero gravity posture'. The middle row armrest serves as the ES8's "executive centre" with a digital layer and a storage layer.
The third row is a lot more cramped and spartan, but it's there when it's needed. The best place to be is right in front. That's because the dashboard features a 'PanoCinema' panoramic digital cockpit on a 12.8″ AMOLED screen with 7.1.4 Dolby Atmos panoramic sound technology to go with it.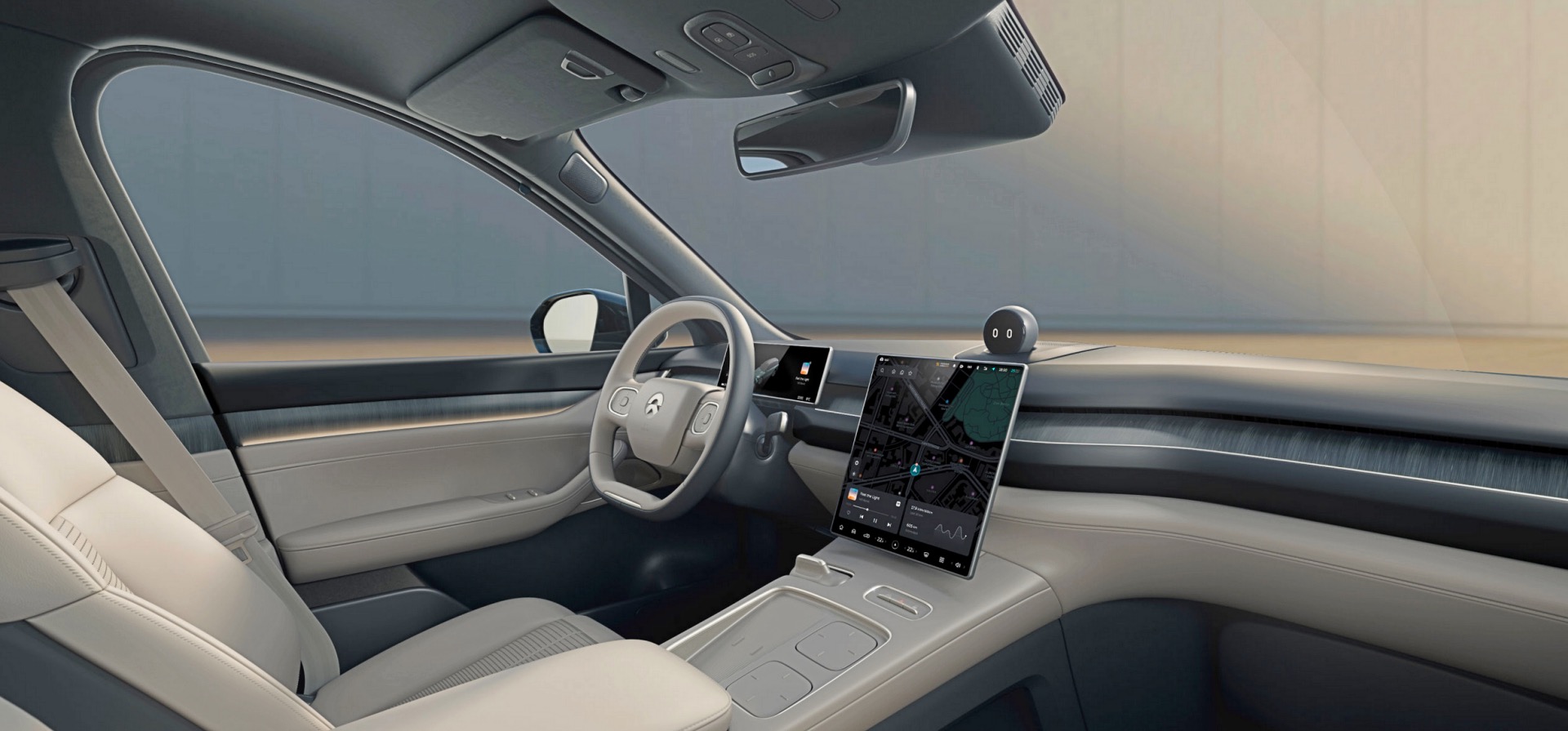 The ES8 comes with ADB intelligent multi-beam headlights, which can project patterns and animations, even emitting alerting beams when signalled by the driver assist system. The car's driver assist system gets data from LiDAR and cameras. Just like on the EC7, there's an extremely high-tech computing system on board powered by four NVIDIA Orin X chips.
The NIO ES8 can be purchased with a 75kWh battery or with a 100kWh battery. There's also the possibility to purchase without the battery, instead subscribing to a "battery-as-a-service" program.
NIO will allow for mid-journey battery swaps with this program on limited highways in China. Pricing for the NIO ES8 ranges from RMB 458,000 to RMB 606,000 (RM242,000 to RM387,000 based on today's rates. Deliveries are expected to commence in mid-2023.