Automotive
Published on January 30th, 2023 | by Subhash Nair
0
Tesla Model 3 Lease Starting At US$399, Imagine That Right Here
The Tesla Model 3 is now available for lease at just $399 per month… in the USA.
Despite having no manufacturer support in Malaysia, Tesla vehicles remain highly desirable here to many budding EV enthusiasts. A quick search online will reveal that even the company's most inexpensive car, the Model 3 is priced well over RM200,000 when brought in by parallel importers. That shows the Malaysian buying public is prepared to spend quite a premium on these American electric vehicles.
RM200,000 over the course of a 5 year loan with an interest rate of 3.5% and a downpayment of RM20,000 works out to about RM3,525 a month. Yes, you could stretch a loan for longer, but let's take a conservative estimate for a buyer who is aware that the car's may not be as good on range after 5 years of use. That's quite a substantial amount of cash to put down on a car that effectively has no warranty and little in the way of local aftersales expertise.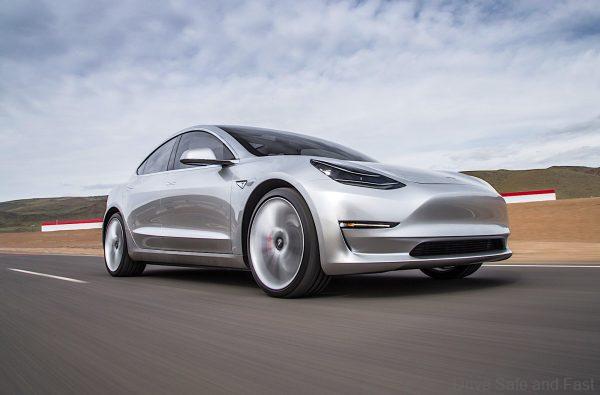 Now let's look at what Tesla has been doing to increase demand in the USA just this week. The company has rolled out a new leasing plan for the Model 3 to correspond to a drop in prices for their vehicles across the board. The base Model 3 with rear-wheel drive is now available to Americans at just US$399 per month on lease. That works out to less than RM1,700 per month, nearly half what Malaysians can expect to pay when shopping in the grey market!
That being said, the comparison isn't exactly fair. The US$399 lease package is for a base model with rear-wheel drive, 18″ wheels, black synthetic leather and white paint. Most of the grey market units we find here are all-wheel drive models with better specifications and colours. Another reason the comparison isn't fair is because US$399/month isn't all American customers will be paying. Inside EVs reports that there's also a US$4,500 downpayment (about RM19,000, close to the loan downpayment we find here) and a US$695 acquisition fee. It's also worth noting that the lease has conditions attached as well.
Two important conditions to take note of is that the lease only allows for 10,000 miles (about 16,000km) of annual mileage. The lease also only runs for 3 years, after which the Model 3 goes back to Tesla unless it can be renewed at a new price.
Honestly, those conditions aren't too bad. You don't have to worry about depreciation or what to do with your electric vehicle once the battery goes bad. I think most Malaysians would leap at the opportunity to 'lease' a Tesla Model 3 for less than RM2,000. Currently, car subscription service Flux has a Model 3 Long Range that goes for RM7,705 a month for a 5-year lease.