Automotive
Published on January 3rd, 2023 | by Sounder Rajen
0
The 2023 Lexus RX Line Up Gains New Powertrains
The 2023 Lexus RX forgoes the V6 for a PHEV and more
The Lexus RX has been the most important and best-selling Lexus model and recently the Japanese luxury automaker debuted the all new lineup of the popular SUV with an all new set of powertrains, a new platform, complete overhauls of the designs and now also features the company's newest interior technology.
Ever since the Lexus RX was introduced in 1998, the V6 engine has been a defining factor of the vehicle but it looks like we will no longer have a V6 option from 2023. Instead, now the base model RX will be powered by a turbocharged 2.4 litre inline 4 making 275hp and roughly 430Nm of torque.
Moreover, the new 2023 Lexus RX is paired to an 8-speed automatic transmission. The car comes in a two-wheel drive platform as standard but can be had in all-wheel drive as an optional add-on. The interesting thing is that fuel economy is barely better at an estimated 24 mpg now compared to 23 mpg on the V6.
On top of that, every variant of the 2023 Lexus RX will feature the company's suite of active safety technology, or more commonly referred to as Lexus Safety System + 3.0 which includes features such as automatic emergency braking with pedestrian detection, adaptive cruise control and active lane control.
Furthermore, Lexus is splitting the hybrid lineup for the new generation of 2023 Lexus RX vehicles with the outgoing 450h variant becoming the 350h and this model will be powered by a 2.5 litre straight 4 and electric motors that produce a combined 246hp and approximately 316Nm of torque powering all four wheels via a CVT.
The new 2023 Lexus RX 450h + plug-in hybrid (PHEV) model will be a new addition to the lineup but the Japanese carmaker did not reveal any details regarding the powertrain yet however, we can assume that the powertrain will be similar to the new 350h model but with a slightly larger battery pack.
What's more, the new 2023 Lexus RX also adds a new F-sport model to the mix with the introduction of the all new 2023 Lexus RF 500h F Sport Performance model and this top of the line model adds even more power to the lineup. This variant is most likely to be the new best seller of the range.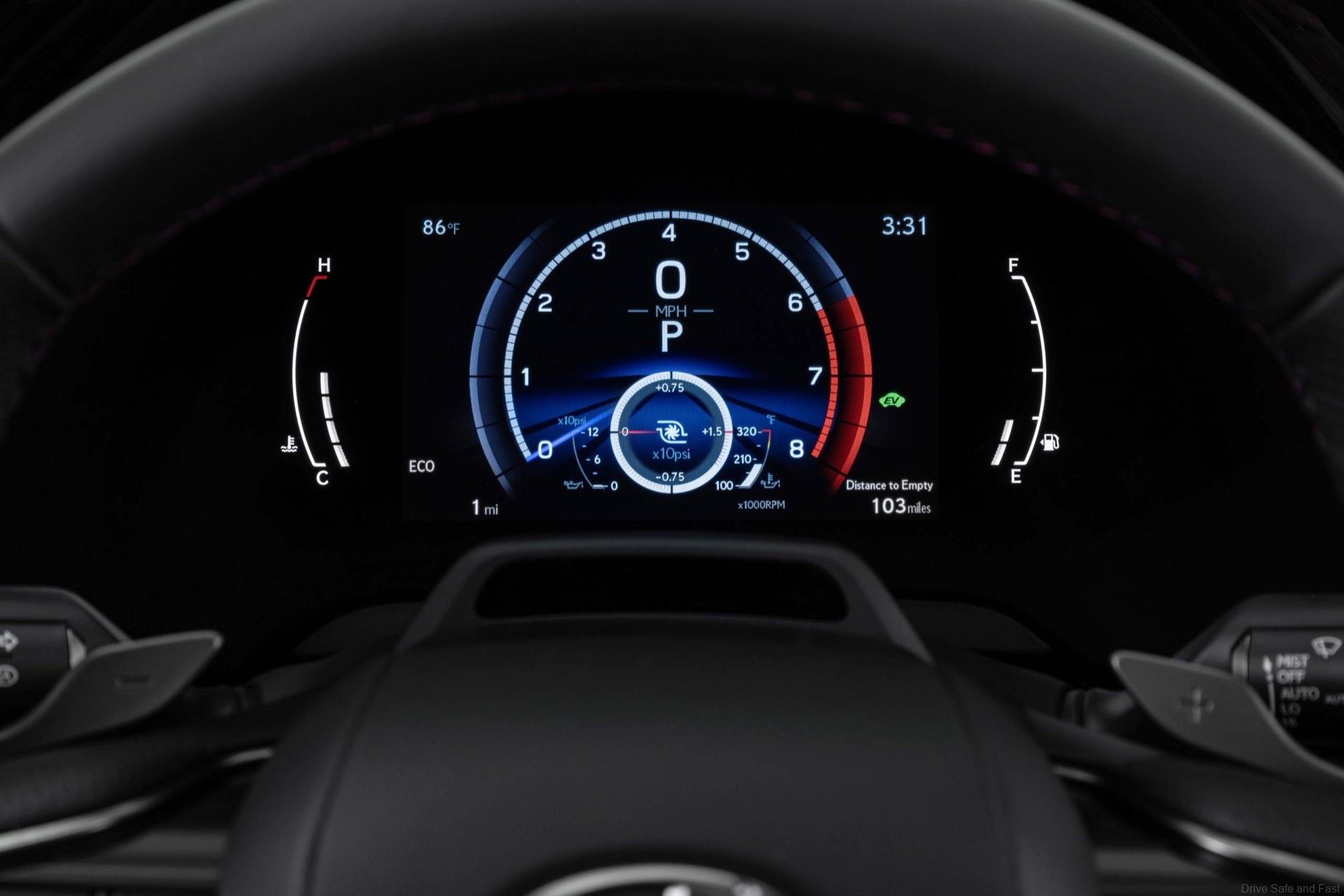 The all new 2023 Lexus RX 500h F Sport Performance will be powered by a 2.5 litre 4 cylinder engine paired to a 6-speed automatic transmission which puts out a combined 367hp and about 550Nm of torque. The car also features 6-piston front calipers and has a 7.4 second 0 to 100km/h time in the all-wheel drive variant.