TechTalk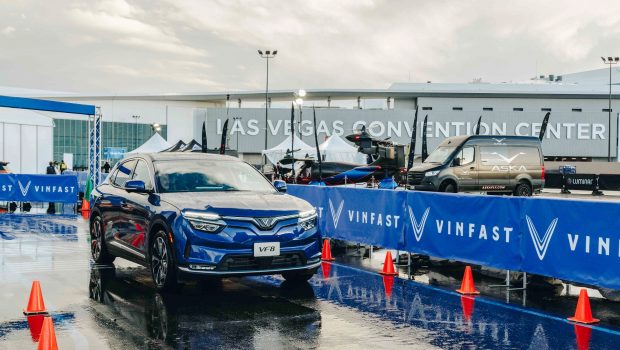 Published on January 9th, 2023 | by Sounder Rajen
0
VinAI Reveals Innovative Driving Technology At CES 2023
Could this be the new standard in driving technology
VinAI, a research-based company, has announced world's first Auto Mirror Adjustment (AMA) technology along with 'jelly view.' These are two of the newest features of the cutting-edge Driver and Occupants Monitoring Systems and Advanced Surround View Monitoring Systems.
At the 2023 Consumer Electronics Show (CES), which is an annual trade show, Vin AI showed off a VinFast VF 8 specially equipped with VinAI technology and features and showing us that the brand is transforming the entire automotive industry by ensuring that driving is both safe and comfortable via AI technology in cars.
Moreover, VinAI brought a new generation of smart products to be experienced in the VinFast VF 8 and VF 9 at CES 2023. These specially equipped electric vehicles (EVs) with the full suite of Driver and Occupants Monitoring System and Advanced Surround View Monitoring System technology developed by VinAI.
The first of these cutting edge AI technologies is the Auto Mirror Adjustment (AMA) feature. This is the world's first feature of its kind and it gives drivers the option of getting a personalized mirror adjustment feature with just the press of a button. This provides drivers with the optimal mirror angle for safer driving.
On top of that, the VinAI technology utilizes just one infrared camera to accurately predict the driver's eye position and was demonstrated live at CES 2023. Also demonstrated was the full range of Driver and Occupants Monitoring System including Facial Recognition , Driver Drowsiness and Attention Warning, Advanced Driver Distraction Warning, and dangerous behavior detection.
The second AI technology VinAI showcased at CES 2023 is Jelly View and it is the newest feature of the Advanced Surround View Monitoring System (ASVM) and it offers the driver a fully transparent, 360-degree view of the car. Essentially, it provides real-time imagery of one's surroundings.
Furthermore, the 360-degree view is made by combining the images captured by four fisheye cameras with the best-in-class algorithms of VinAI. This gives drivers the best high quality image of their car's surroundings with high performance and low computation costs to ensure safety is more accessible to all.
What's more, the Jelly view system from VinAI is also flexible and can run on different hardware programs too. This ensures that the system can be retrofitted into any car and not just VinFast vehicles. This is especially useful since more carmakers are fitting in more and more safety features into modern cars.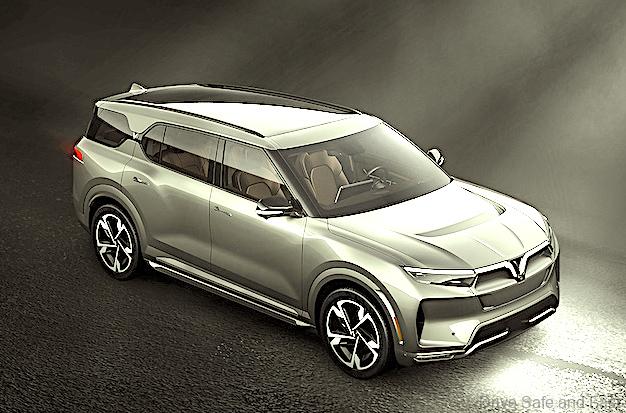 What do you guys think of the VinAI safety technology? Would you like to see the brand outsource these features to all automakers as well?